Over the past decade, the online-based on-demand delivery service industry has flourished. Every day, tens of thousands of drivers deliver goods ranging from food to groceries and other consumer items to individuals across the country. The growth in the use of postmates has resulted in a drastic increase in accidents involving drivers who are employed by the delivery company. Victims who are injured in such accidents have the right to seek financial compensation for all damages suffered.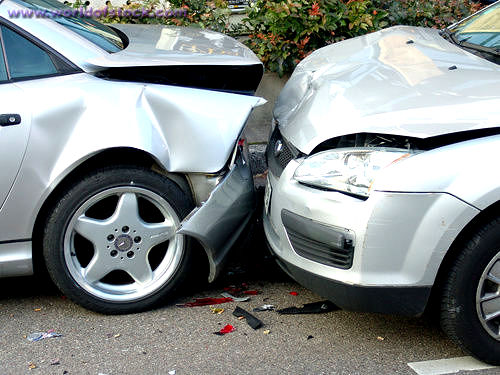 About Us: Our top law firm has years of experience in representing individuals who have suffered injuries in auto accidents, including accidents involving delivery companies and rideshare companies. Such cases often involved a higher level of knowledge and experience. If you have any further questions after reading this article, please feel free to contact our top-rated law offices. All consultations are provided free of charge by our qualified attorneys with experience in delivery injury cases.
Common Injuries:  Some of the most common injuries following an auto accident include the following.
Back and neck injuries – particularity whiplash injury and disc bulges.
Nerve damage, which includes disc herniations with indentations on the thecal sac and thecal cord.
Facial damage – lacerations, broken nose and ocular injuries.
Ear damage – trauma resulting in tinnitus and hearing loss.
Hand and wrist injuries.
Knee damage and damage to the ankles.
Concussion and post concussion syndrome.
Traumatic brain injury or loss of consciousness.
Steps to Take – What to Do Following an Auto Accident
There are several important steps you should take following an auto accident in order to preserve your rights.
Step One: Contact the police department or other law enforcement agencies. Have them take down a TCR (Traffic Collision Report).
Step Two: If injured, seek medical attention immediately. A documentation of your medical injuries is necessary for establishing the damages you suffered.
Step Three: Take pictures of the accident location and the vehicle involved.
Step Four: Ask for the information of the other individuals involved in the accident. Copy of the California ID, insurance information, registration, phone number, and address.
Step Five: Take down witness information. Names, numbers and what they saw.
Step Six: DO NOT speak with the other party regarding the accident or your injuries. DO NOT speak with any insurance adjusters regarding the accident or your injuries.
Step Seven: Contact an expert personal injury attorney with expertise in delivery vehicle accident injury lawsuits.
Postmates – Commercial Carrier Insurance Laws
In response an dramatic increase in accident involving its delivery driver vehicles Postmates announced an increase in its insurance coverage rates. As of the middle of 2014, Postmates vehicles now carry a $1,000,000 excess coverage. The million dollar coverage now matches the policy coverage available for Uber and Lyft drivers.
Postmates driver rights in an auto accident: Postmates drivers who have been involved in auto accidents are able to access the company's commercial policy based on their uninsured and underinsured motorist coverage.  Uninsured motorist coverage will come into play if the at-fault party in the accident did not have auto insurance at the time of the accident. Underinsured motorist coverage can be tapped into if the damages you suffered are in excess of the available coverage of the at-fault party.
To learn more about these rights, contact a skilled lawyer with experience handling delivery accident claims.
Financial Recovery Available for Victims of Accidents involving Postmates
Victims of accidents caused by the negligence of others are entitled to financial recovery for all damages sustained. The average value of a case or settlement value is dependent on the level of damages incurred. To receive an estimate on what your case may be worth, reach out to an experienced attorney. Specific categories of damages recoverable in personal injury cases include the following.
Recovery for all current medical and rehabilitation costs.
Cost of future medical and rehabilitation cases.
All economic damages – including damage to property, loss of income and future loss of earning potential.
Non-economic damages – mental anguish, emotional trauma, and pain and suffering.
Punitive damages – Courts will award a victim punitive damages when the at-fault party acted intentionally to cause the accident or on reckless indifference (disregard) for the life and health of others. Example of this may include driving drunk (DUI), driving at an extremely high rate of speed, and hit and run accidents. Punitive damages are very hard to win, and only an accomplished lawyer experienced in delivery driver accident cases will be able to acquire them.
Time Period for Filing a Claim – Statute of Limitations: Generally in the state of California, an injured victim has two years from the date of the injury to file a lawsuit in civil court for financial recovery of the damages sustained. Failure to file a case in a timely manner will result in an eradication of your right to recovery. There are some limited exceptions to the two-year statute.
Minors – individuals under the age of 18 have two years from the date of their 18th birthday to file a lawsuit.
Mental and or physical incapacitation of the victim.
To learn more about other possible exceptions, call one of our experienced lawyers today.
Free Legal Consultation Available:  If you have any further legal questions, please feel free to contact our law offices. All case reviews are conducted totally free of charge by an attorney who has experience in delivery driver accident claims.  We are focused on assisting victims of accidents across the state of California, including Los Angeles, the San Francisco Bay Area, and San Diego.
Further Information:
Driver Rights in Rideshare and Delivery Vehicles