Oakland Club Warehouse Fire – Wrongful Death Lawsuit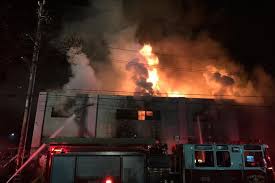 Our office is currently investigating the incident that occurred at the warehouse in Oakland. We're currently determining who was at fault and the various different entities who are accountable for this harm. If you or your family have been harmed as a result of this loss contact our office for a free confidential evaluation.
 Who is responsible – Premises Liability Claim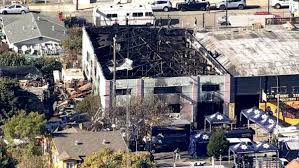 While reports are still not clear as to who is at fault, it is possible that multiple parties are responsible. First, it appears that the record label responsible for putting on the event would have responsibility for this loss. According to the initial reports proper permits were never pulled for the event. As a result the location for the event was likely improper as it failed to have appropriate safety measures i.e. sprinkler systems and exits. In such a case it is likely that the record label would be responsible for the negligent planning and selection of the venue.
Second, the venue owner would also be responsible for the harm suffered. It is likely that before the venue was selected a contract was signed by all parties. It is likely that the venue owners knew the purpose of the event. In such a case the venue/property owners should have known of the potential for danger. As such they should have either acted with care and NOT rented out the venue or they should have take appropriate measures.
It is likely that other parties including promotion companies and other entities the profited from the event would be liable. However, it is still not known who the appropriate parties are. We are still investigating all of the different parties responsible and will update our findings when we find out more.
Filing a Wrongful Death Lawsuit – Who can present a claim?
Any person who was injured can present a claim. While initial reports indicated as many as 40 fatalities, it is still unclear. If your loved ones were killed in this tragedy and heir would have a claim. What is considered an heir in California? An heir is a living immediate relative who can present a claim. Typically this would be a wife, sibling, parent or child who survived the deceased. Immediate family members are include any children, parents and or siblings. However, if the children are under the age of 18 they will require a guardian in order to present a claim. Usually, this can be any court appointed guardian.
Funeral expenses and other costs associated with the Death of a Loved One
Who is responsible for the funeral expenses and costs? It is the responsibility of the at fault party to cover such expenses. However, it is unlikely that any advances would be provided to cover such costs. This is likely going to be due to parties not wanting to take their share of responsibility for the harm. In such cases programs do exist to help with the families costs. Our office can help point you in the right direction if you have any questions.
Due to the size of this tragedy the story still remains to be told. It is incalculable to measure the value of the lives lost and no amount of money will ever make these families whole. However, it is the responsibility of the at fault parties to come forward and provide financial relief so that the families can try and rebuild their lives. If you have any questions about this fire or have any eye witness information to add please contact our office to discuss. We are currently investigating a number of different claims and are interested in hearing from all parties to better understand the situation. Our office is open 24/7 and we take will every possible step to ensure that you're taken care of during this time.  All cases are done a contingency fee basis, which means no recovery no fee.