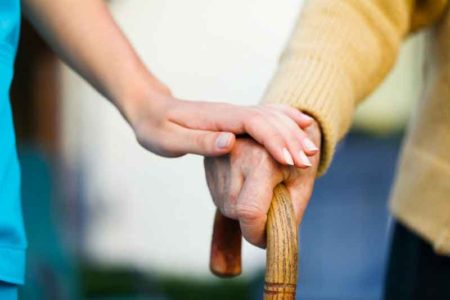 Nursing homes and elderly care homes are a commonly used way for elderly adults to feel independent without having the risk of living alone without proper care. Nursing homes and other elderly care facilities are also expected to provide a level of care and security for their residents. This care is expected to be personalized to the needs of individual residents and should be adjusted depending on their resident's changing conditions. If this level of care is neglected, or there are signs of abuse at the elderly care home, the staff and owners of the facility the injured elder adult and their loved ones have every right to sue the nursing home for a neglect of care. Through filing a nursing home neglect lawsuit, you may be able to earn compensation for damages such as medical expenses, property damage, and even punishing punitive damages. However, when filing a lawsuit against a nursing home, it is always important to have a nursing home negligence attorney on your side to guide you through the process. At Normandie Law Firm our skilled nursing home neglect attorneys can help you sue the nursing home for the neglect of you or your loved ones. If you have any questions after reading this article, please feel free to reach out to our law offices for a free consultation by one of our well-versed legal associates.
 Can You Sue A Nursing Home For Negligence?
When clients come into our law firm seeking assistance for their nursing home abuse claims they often ask our attorneys whether or not they can sue the nursing home responsible for neglect. As mentioned prior, the short answer is yes; you can sue the nursing home for the damages that they have caused you and your family. However, the process of doing so can be somewhat challenging to take on alone. This is why it is always highly recommended to seek the assistance of a skilled attorney to sue the nursing home for negligence.
Nursing home staff, much like any other medical care staff, are expected to provide a certain level of care to all of their patients. If this level of care is neglected, the injured party or the loved ones of the injured party have very right to sue the medical facility, or in this case, a nursing home for neglect. Many who try to file these lawsuits are unclear as to what is commonly considered as nursing home neglect. While the process of defining neglect may be intimidating at first, some fairly clear laws define what nursing home abuse and elder abuse is, and what nursing home and elderly care home facilities are expected to provide. For instance, nursing home law, which is dictated by Federal jurisdiction, indicates that residents have a right to maintain and receive adequate nutrition, personal hygiene, mental and emotional support, and social involvement. In kind, nursing homes are expected to provide the following for all of their residents:
Sufficient staff coverage
Full evaluations of each resident's particular needs
Develop comprehensive care plans for each resident; this involves proper hygiene, nutrition and diet, and medication.
Ensure that the residents are adequately supervised
Promote and hope to better a resident's quality of life
Ensure their residents' dignity and respect is left intact
Keep accurate and complete records of each residents' medical history on hand
Expect and submit to unannounced inspections, and allow all residents' to give inspection interviews.
Nursing home neglect can take on various forms as well. Defining where the neglect occurred and how it occurred can play a vital role in the outcome of your lawsuit. Listed below are some examples of nursing home neglect and how it can occur. If any of the following are present in your case, you have every right to sue for nursing home neglect:
Negligent hiring: Nursing home staff is hired, and staff member ends up neglecting, abusing, or intentionally harming a patient. Negligent hiring can also occur when the staff is not properly trained to react or treat conditions.
Negligent supervision: If staff fail to monitor their residents adequately, and said lack of supervision results in the injury of a resident.
Failure to maintain adequate health and safety procedures: If the nursing home staff fails to meet proper care, health, and safety procedures, and said failure results in the injury of a patient.
Failure to provide adequate medical treatment: If a sub-standard level of care is provided, and said poor results in the injury of a patient.
Nursing homes are also expected to abide by state dictated Elder Abuse laws. While these laws tend to vary from state to state, California elder abuse law defines an elder adult as any individual aged 65 years and older. Under elder abuse law, the victims have a right to file a criminal or civil lawsuit against the party deemed liable.
Criminal elder abuse can occur when an individual that knows another is a senior, inflicts suffering upon said senior with the intent to cause harm or let said senior adult suffer. This suffering can include physical pain, mental suffering, and emotional distress. A criminal suit can also include situations where the primary care provider allows the senior adult to be put into a harmful situation where their health is endangered.
Civil elder abuse is defined by California law as any situation where elder abuse is committed with the intent to physically abuse, neglect, financially abuse, abandon, isolate, abduct or cause any other form of adverse treatment that results in physical, emotional, or mental harm. Listed below are some common forms of civil elder abuse:
Abandonment: The desertion of an elder by someone who is considered their caregiver.
Abduction: The removal of the conservator to another state without consent.
Financial Abuse: The exploitation, or use of an elder adult's funds, property, or other assets
Isolation: The intentional prevention of an elder adult from receiving contact with the outside world, such as email, telephone calls, or visitors.
Mental Suffering: The infliction of fear, agitation, confusion through a form of intimidating behavior.
Neglect: A failure to adequately provide adequate care to a senior such as assisting in personal hygiene, providing food, clothing, shelter, protecting an elder from health and safety hazards, or preventing malnutrition.
Physical Abuse: The infliction of direct physical pain, injury, sexual assault, or use of physical or chemical restraints for punishment.
Understanding what kind of abuse you or your loved one suffered, and how the neglect took place can help the outcome of your nursing home neglect lawsuit. As mentioned prior, it is recommended that you a lawyer to sue the nursing home for neglect, as the nursing home owners will more than likely have the resources to hire the expert legal help of their own to dispute your claims. A skilled lawyer can help you navigate the complexities that come with filing a lawsuit against a nursing home, and can represent you and your case in court.
Proving Nursing Home Neglect
When suing a nursing home for neglect, you must be able to prove that the nursing home staff's negligent actions directly contributed to the damages that you or your loved ones experienced. Through a claim of negligence, you and your attorney can prove that the actions of the nursing home staff led to the injuries and damages suffered. Every claim of negligence requires that you have adequate evidence to support the components of your claim. This evidence can take the form of photographs of the damages, video footage showing a nursing home staff member neglecting an elder adult, or even eyewitness accounts from other nursing home residents. This evidence can then be used to support the following components of a claim of negligence:
Duty: The plaintiff (injured or damaged party) must be able to show that the defendant (nursing home staff or owner) owed a legal duty to the plaintiff under the particular circumstances of the case.
Breach: The plaintiff must be able to show that the defendant breached said legal duty through specific actions or failure to act appropriately
Causation: The plaintiff must be able to show that the defendant's actions or lack thereof caused the plaintiff's injuries
Damages: The plaintiff must be able to show that they endured some specific damages. This can usually be shown through the presentation of medical records, a loss of wages, or a loss of potential income.
Sufficiently proving the negligence of a nursing home can make the difference between receiving compensation for your damages, and being on the losing side of your case. For this reason, it is incredibly important that you seek out the assistance of an attorney to help you sue the nursing home for neglect, as adequate evidence can only do so much without the right legal skill on your side.
To give you a better idea as to how your nursing home neglect lawsuit might turn out, we've compiled a list of sample verdicts from other nursing home neglect cases for your reference. These sample verdicts are listed as follows:
The family of a 79-year-old nursing home resident received a $3.5 million settlement after the senior adult resident was neglected and developed multiple deep bed sores. These sores resulted in the amputation of both of their legs.
$2.35 million was paid out to the family of an 83-year-old nursing home resident who was neglected by nursing home staff for months. This neglect resulted in bedsores which ultimately led to her death.
A number of confidential settlements were paid out to the families of two victims who died in an NHC Nursing home fire which killed a total of 20 residents. One of the victims died in her bed.
How Normandie Law Firm Can Help
If you or a loved one has suffered from neglect at a nursing or elderly care home you may be eligible to file a lawsuit for the damages that you have had to endure. Our law firm has years of expertise in fighting for the rights of senior adults and their loved ones. Those who file their case with our Angeles law firm could find some if not all of the following damages compensable to them:
Past and Future Medical Bills
Loss of Wages
Loss of Potential Future Wages
Pain and Suffering
Emotional Distress (depression, anxiety, PTSD, etc…)
Punitive Damages
At Normandie Law Firm our experienced Los Angeles nursing home abuse lawyers can guide you through the process of building your case, filing your claim, and collecting compensation for the damages that you and your loved ones have had to endure. While our attorneys are based in Los Angeles, they also practice in San Diego, Orange County, Riverside, Bakersfield, San Francisco, Fresno, Sacramento and throughout the state of California.
Free Second Opinions
Other attorneys will sign you up to their firm but will disappear once your name is on the paper as they are busy signing up more cases. In these instances, their business is based more on volume and will attempt to sign up as many cases as possible. In turn, they will spend less time on cases resulting in severely reduced settlements. Our firm will not treat you like a number. We will be in communication with you throughout our lawsuit and will treat you like family. So if you already have an attorney don't worry, we'll give you a second review of your case 100% free of charge.
Zero Fee Guarantee-No Upfront Fees Ever
If you contact our law offices today, we can walk you through the complicated process of filing your claim completely free of charge. As a show this commitment to you and your case we offer our clients the benefits of a zero fee guarantee policy. Under our zero fee policy, all clients don't pay for our services until their case is won. If you feel in need of a second opinion, second opinion case reviews are also free under this policy. Please, feel free to give us a call, and we can guide you down the path of receiving proper compensation for your damages.