Tree Branch On Ninja Coaster In Six Flags – Injuries Reported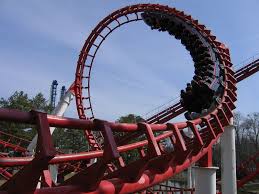 Our office is currently representing those injured as a result of a broken tree at Six Flags Magic Mountain. According to our investigation it appears that the tree branch separated and fell on the roller coaster causing injuries to riders. In these types of cases it is important to understand your rights. Officials from the amusement park will ultimately attempt to resolve the claims for a fairly low sum of money. It is important that you DO NOT sign any waivers until you have spoken with an attorney.
Types of Injuries Common in Roller Coaster Accidents
Common injuries after this type of accident can range from moderate to severe. Along with physical injuries, clients have also suffered significant psychological trauma associated with the incident. While this is not a complete list, make sure you get checked out by a doctor to get a better understanding of your damages.
Traumatic brain injury
Neck injuries
Occular injuries
Acoustic injuries
Back injuries
Ankle damage
Psychological trauma
This is not a comprehensive list. If you were injured make sure you get to a doctor immediately to identify your injuries.
Liability, Who is Responsible in These Situations
In this case you can have multiple defendants. First, you can pursue a claim against the Six Flags Magic Mountain for the injuries you sustained. Generally they would be the most likely party who is at fault for the injuries. However, they are not the only at fault party. You may also have a claim against a 3rd party landscaping company. It is too early to tell whether a 3rd party landscaping company who can potentially be liable. If Six Flags employed a 3rd party to handle these issues they can be liable for the failure to properly maintain hedges and trees on the property.
Like any other property owner or business owner you have a duty to make sure the property, which your business resides is properly maintained. If you fail to properly maintain the property or if you fail make sure that it is safe from reasonable dangers you can be held liable for injuries sustained as a result of your negligence. In this particular instance, injured parties are owed the highest duty of care. Therefore, it is necessary that property be properly inspected to make sure the trees or any other element of the park is safe for patrons.
Case Value – Compensation Available for Victims
How do you calculate case value? Case value is a formula of three factors. First, you consider the damages you sustained. How bad were you hurt? Did you have a serious injury? If you suffered a concussion, lost consciousness or if you have a long term injury it will be a different set of values for damages. Second, you consider whether any loss of earnings exist. Loss of earnings include your inability to work as a result of the accident. Generally, this is computed at a later time. Depending on your salary or wages, you can factor whether you have a loss of earnings claim. Third, future or long term care. If you have suffered a significant injury you will likely need long term medical care. Long term medical care includes future costs of medical bills you may incur as a result of this accident.
Contact us: If you were hurt we are interested in hearing from you. Our offices are currently collecting additional information regarding how the accident happened and different aspects of liability. Feel free to reach out to us in order to further discuss whether you have a potential case. We look forward to hearing from you.
Further Information: