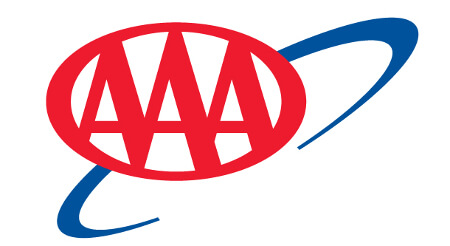 After being involved in a car accident, you should be able to collect some kind of compensation, provided you were not the liable party. If you were struck by a negligent driver or another automobile caused you to crash your car, you may be entitled to certain damages from the insurance company. AAA is one such insurance agency that provides coverage for its customers, amongst other services. It can be difficult to acquire your proper compensation from insurance companies like AAA, however; their main goal is to turn a profit and not pay out excessive settlements. At Normandie Law Firm, one of the top law firms in Los Angeles, our qualified team of accomplished attorneys with experience handling insurance claims is available to help you with your AAA insurance claim, but we also know that many people choose to negotiate cases themselves. Clients will sometimes call us for some direction and pieces of advice, and an experienced attorney will give them the answers they need. They ask us questions like:
I need to know how to negotiate an accident claim with AAA insurance. Who can help?
What are the best negotiation tactics against Triple A Insurance?
I need to find out how to negotiate an injury settlement claim with Auto Club insurance. Who can help me?
What are some of the best negotiation tactics to use against AAA insurance for a car accident?
AAA Background Information
AAA, also known as Triple A or the American Automobile Club, is an agency that contains numerous clubs that members belong to. These clubs comprise the entire organization of AAA. Insurance can be bought through AAA, and it comes in many varieties, including home insurance, life insurance, and car insurance. They are perhaps most well known for their auto insurance, however, and rightly so: the majority of accidents that happen on a daily basis are automobile-related, and it is a requirement that you have insurance in the state of California if you are a driver on the road.
AAA is like any other insurance agency in that the insurance adjusters who work there are not keen on cutting you any breaks; as a matter of fact, they are content to not pay you at all if they can help it. Though this may often be a breach in contract and an action of bad faith, it is difficult to get AAA to pay if they are not ordered to by the court.
Negotiating with AAA
Many times, those who have been affected by a car accident will try to negotiate with AAA themselves. They do not have any desire to pay for a lawyer and allow the attorney to take over the case. In some instances, you may not need a lawyer at all; for example, if you were in a crash and need to file a car accident lawsuit, you can most likely handle the case yourself if you suffered no injuries. This is because the damages you intend to collect are easily observed and able to be quantified – mechanic's fees can be looked at and counted, and you can list and provide evidence for any belongings that were lost or damaged in the incident. Measuring a total loss claim, for instance, is a matter of comparing numbers to one another. It is, therefore, much easier to negotiate as a lone person, as there is no need for deeper law knowledge.
It is even harder to work against a big company like AAA: they have entire budgets set aside for their own lawyers who will fight you in court if necessary. Your burden of proof, accumulation of evidence, and level of negotiation must be very high, and most ordinary citizens will likely lose their cases before even going to court.
Other kinds of claims are much more difficult to argue. A truck accident claim, car accident settlement, motorcycle accident injury case – essentially, if you sustained an injury in it, it becomes problematic to represent yourself. If you are dead set on negotiating with AAA yourself, here are some tips for negotiating with an insurance adjuster:
Have all your evidence prepared. You should have everything properly labeled and marked, of course, but the more important factor is the quality of the evidence itself. You should have photographs, videos, eyewitness reports, police reports, medical records, doctor's notes, the responsible party's insurance information, and more. Additionally, you should have a list of what you expect to earn compensation for, complete with explanations. This is, of course, a hefty list, and assembling all of it can take months. You may be faced with a lowball offer and need to provide a counteroffer of your own.
Time is important. You may be looking at weeks spent negotiating with AAA before a trial even begins. You need to make sure that your time is being budgeted wisely and you will not be penalized at work – if you are able to work after your injury – for taking time off. It is in AAA's favor that you represent yourself, because you are placing a lot of burden on your own shoulders, and they have a whole team dedicated to working against you.
Seek a consultation. Although you may want to move forward without an attorney, it is still wise to get expert advice from an attorney with experience in negotiating with AAA or a skilled lawyer experienced in AAA insurance cases. You can be given lots of valuable information that you otherwise would not have known. Our law team has years of experience and will be glad to answer any questions you have, including letting you know how to negotiate with a AAA insurance adjuster in the best way possible.
The Pros of Hiring an Attorney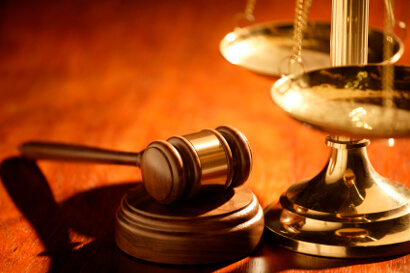 Unfortunately, insurance companies are not fair and if you try to fight them alone, you will end up with the short end of the stick – there is no way you can keep up with all the court dates and nuances that come with insurance claims. This is made worse by the possibility of you being injured. Sometimes, an injury will sideline you for weeks or months, especially if it is a debilitating one that affects your spine or neck. Not only that, but there are details and tactics that are second nature to lawyers that regular individuals do not possess. For this reason, you will need the skills of an expert attorney who has expertise in AAA insurance injury lawsuits. He will have strategies to negotiate with and fight AAA to get the maximum amount of money in a settlement for you.
Our top-rated attorneys have years of experience battling AAA and other insurance companies, and we pride ourselves on caring for your health and financial being before anything else. You should not put yourself through the stress of litigating a claim yourself if you are unable to reliably make it to court. Your job should be to recover and heal. Let our attorneys with experience in AAA insurance cases at Normandie Law Firm do all the legwork for you, and we promise we will do our best to get you the fairest compensation possible from the Automobile Club.
FREE LEGAL CONSULTATION: Call our experienced lawyers today to receive a free legal consultation on your case. We will tell you how to settle an accident injury claim with AAA insurance if you want to represent yourself, but we will be realistic about what you can hope to earn and the amount of time you would have to put in to get what you want. We will answer all your questions and make sure you are well-equipped to make a decision moving forward. You may even want a second opinion if another attorney has given you his view on the matter; we are happy to provide you with our perspective, and if you feel you are being misrepresented by him or you can earn more compensation, our team will take on your case. We offer a zero fee guarantee on all claims we take on; you do not have to worry about paying any out of pocket expenses when you use our services. We will only receive payment if we win your case, and the fees come from the settlement we procure for you.
To speak to an attorney who has experience in dealing with AAA insurance claims, contact Normandie Law Firm today.