MixBin Electronics iPhone Case Recall Lawsuit Attorney
Consumer Product Recall: MixBin Electronics iPhone Case – Skin Irritation and Burns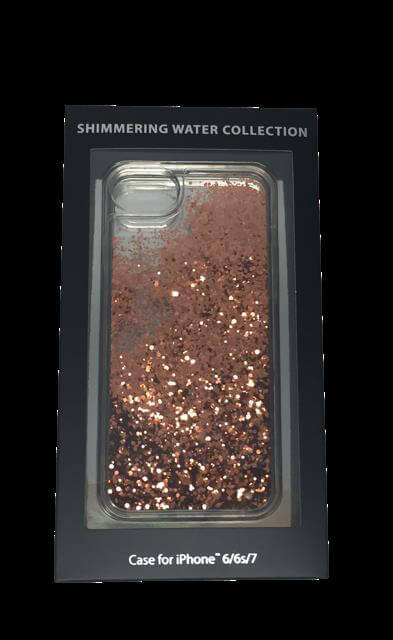 Product Name: Liquid glitter iPhone 6/6s/7 cases
Hazard: The iPhone case contains liquid and glitter which can leak out of the cases. If the liquid makes contact with skin, it can cause irritation and burns to the consumers who purchased and use the case.
Remedy: Refund
Recall Date: August 1, 2017
Recall Number: 17-196
Details of the Recall
This recall involves all iPhone 6, 6s, and 7 cases which contain liquid and glitter which float in a space within the case. The cases were sold in various styles and colors varying in liquid/glitter ratios and measure 5.5 inches by 2.75 inches. The model number and UPC of the product can be found on the product's packaging. Here is a reference for your convenience.
Remedy
Customers who purchased these iPhone cases should remove them immediately to avoid any liquid irritation/burning. Customers then have to contact MixBin Electronics in order to get a full refund on their case.
Injuries/Incidents
Worldwide, there have been 24 reports of skin irritation or chemical burns from consumers of this iPhone case. There have been 19 in the U.S. One consumer reported permanent scarring from the liquid leaked from their case, and another consumer reported that they received chemical burns as well as swelling of her leg, face, neck, chest, upper body, and hands.
Sold At
Amazon, Henri Bendel, MixBin, Nordstrom Rack, Tory Burch and Victoria's Secret stores nationwide and online. The product was sold from October 2015 through June 2017 between $15 and $65.
Distributor(s)
MixBin Electronics LLC, of Hamilton, N.J.
Units
~263,000 (in addition to that number, 11,400 were sold in Canada and about 400 in Mexico)
What the Normandie Law Firm Can Do for You
The Normandie Law Firm is a personal injury law firm with a special focus on defective product liability. We can help you if you've been affected by the iPhone cases with liquid and glitter. If you are someone who purchased this case, and the contents of this case (the liquid and glitter) have caused your skin to suffer irritation and burns, you may be entitled to file a lawsuit and collect monetary compensation for the damage that was caused to your skin. We recommend that you remove the case from your phone and store immediately contact MixBin in order to get a full refund of the product. If you have suffered bodily injury or your property has been damaged by the contents of the case, you may have a legitimate claim and collect for the damages you suffered.
Damages Available to You
If you were injured or suffered property damage because of a product which you used was defective, you may have the right to file a defective products claim against the company which manufactured it. One of the most important aspects of evaluating your defective products claim is determining what kinds, and amounts, of damages you have suffered.
Medical Expenses – If you suffered bodily injury and required medical attention, you can get reimbursed for the medical bills you incurred.
Loss of Wages – If you needed to miss work because of the injuries, you may be entitled to get compensation for the number of hours which you missed.
Free Consultation
The Normandie Law Firm is here to ensure that you get what you deserve if a product you used malfunctioned and injured you. If you received irritation or burns and want to file a claim, we at the Normandie Law Firm are here to represent you. We offer free consultation and the zero-fee guarantee.