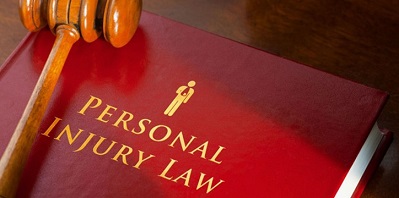 Burn injuries can be truly debilitating, sometimes resulting in prolonged recovery or permanent disability. Severe burn injuries can occur anywhere, and if the endured damages are at the fault of another party, that party should be held liable. If you or a loved one has suffered a burn due to the negligence or misconduct of another, you may be eligible for significant compensation. At the top-rated Normandie Law Firm, our team of expert Los Angeles burn injury attorneys can walk you through the process of suing the company, employer, school, hospital, or manufacturer responsible for the damages you have endured. If you have any questions after reading this article, please feel free to contact our top law offices for a free consultation with an accomplished attorney with expertise in burn injury lawsuits.
The Degrees of a Burn Injury
Burns are often identified by the severe skin damage that causes skin cells to die in the affected area. In most circumstances, burns can be recovered without any receiving any serious health treatment. More severe burns require intensive care, some of which may require immediate professional treatment as to prevent health complications and even death. Burns can be caused by heat, chemicals, electricity, sunlight, or radiation. The most common forms of burns arise from hot liquids, steam, building fires, and flammable liquids like lighter fluid.
Burns occur in four different types:
First-Degree Burns: This form of burn damages only the outer layer of skin. It is considered the mildest form of skin injury. Common symptoms of first degree burns are skin redness, mild pain and swelling, and skin peeling. This type of burn often does not require medical treatment, however, on some occasions, they can be quite large and painful and may need assistance from a healthcare professional
Second-Degree Burns: Often called partial thickness burns involve the epidermis and dermis layer of the skin. This degree of burn can often appear red, blistered, and can become swollen and painful. A superficial second-degree wound can heal in roughly three weeks if kept clean and protected. However, a deep second-degree burn may take longer. Treatments for a second-degree burn depend on the age of the victim, the extent of the burn, the location of the burn, the cause of the burn, and the medical history of the victim.
Third-Degree Burns: This type of burn causes the most damage and breaks through every layer of the skin. While this is the most damaging form of burn, there is some argument as to whether it is the most painful. This is because the damage extends so deep into the skin that there may not be any pain at all. Symptoms of a third-degree burn include waxy and white color, char, dark brown color, raised and leathery texture, blisters that don't develop. Third-Degree Burns should never be self-treated, and while waiting for medical treatment, it is recommended to raise the injury above the victim's heart.
Fourth Degree Burns: These form of burns extend through the skin and to the underlying muscle and nerve endings. They are the most dangerous kinds of burns a person can endure. The initial pain from a fourth-degree burn is far from as intense as a third-degree burn, this is because of the shock the individual experiences, and the extent of nerve damage. Burns of this degree should be seen by a medical professional immediately.
Severe burns of any kind should not be treated with home medicine. If you or a loved one receives a severe first, second, third, or even fourth degree burn it is highly recommended that you seek immediate medical attention. Below is a list of some of the primary sources of burn injuries
Thermal Burns: This form of burn usually is caused by exposure to an intense heat source, such as a flame, an explosion, and contact with hot materials like glass or coals
Chemical Burns: Chemical burns are typically caused by chemical substances that are strongly acidic or alkali. If you or a loved one experiences this form of burn, it is highly recommended that you seek special care to stop injury to the skin.
Electrical Burns: Typically caused by exposure to electricity, electrical burns always need to be evaluated by a medical professional even if there is no visible sign of injury. Electrical Burns often cannot be accurately judged by their external appearance.
Radiological Burns: exposure to radiation causes radiological burns. Treatment of radiological burns often requires decontamination. However, this is the least likely type of burn that one can encounter.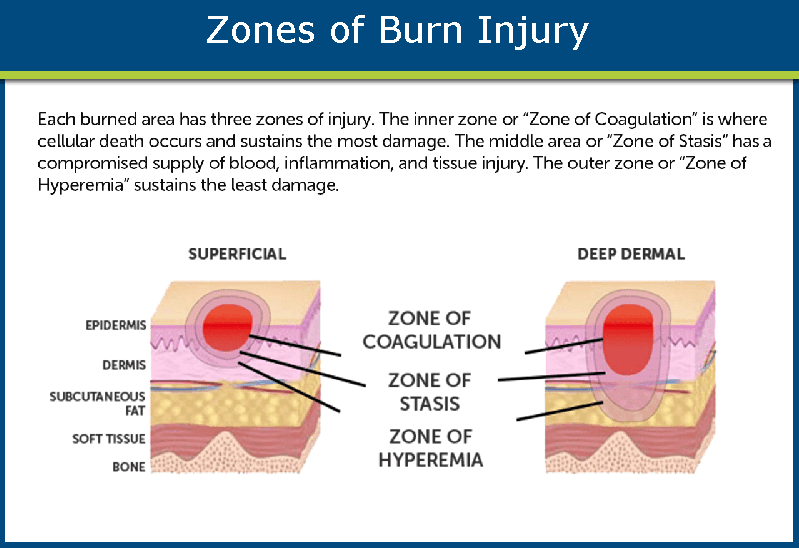 If you or a loved one has experienced a burn or severe burn due to the negligence of misconduct of another you may be eligible to collect substantial monetary compensation. The medical expenses that come with the treatment of severe burns should not be burdened without some form of financial assistance, especially when it is at the fault of another. If you contact Normandie Law Firm today, one of our highly skilled Los Angeles attorneys with experience handling bodily burn injury claims can walk you through the often complex process of pursuing legal action and claiming compensation.
Home & Apartment Building Burn Injuries
If you suffered a burn injury as the result of the negligent conduct of a homeowner or apartment complex owner you may be able to sue said owner for the damages. Just as you can sue any other business owner for negligence, the manager of a real estate property can also be sued for damages. Whether you are pursuing legal action against an individual property manager, or a property management company the party in charge of your residence is expected to uphold a standard of safety for all of their tenants. To pursue successful legal action against a property manager, you must be able to prove their negligence, just as you would in all negligent business owner lawsuits. You can achieve this with the assistance of an accomplished attorney who has experience in burn injury cases. Proving negligence is relatively straightforward and is made up of the following elements:
Duty: You must show that the defendant owed a legal duty to you and their residents'
Breach: You must show that the defendant breached that duty, by acting or failing to act.
Causation: You must show that the defendant's actions, or lack thereof, caused the damages that you endured
Damages: You must be able to prove that you were harmed in some way.
Although to ensure a successful burn injury claim against a property manager you must be able to prove their liability. In some cases, management companies don't have listed owners and as such have limited liability for their tenants. In such cases, legal action is far more challenging. If you find yourself in this situation, it is highly recommended that you seek the legal counsel of an experienced real estate attorney to assist in the complicated process of pursuing your burn injury lawsuit.
Workplace Burn Injuries
Workplace burn injuries can often be complicated and in some cases do not lead to a formal lawsuit. For this reason, it is highly recommended that a skilled burn injury attorney or workers' compensation attorney is retained to assist you through the process.
Workplace burn injuries in most cases result in a workers' compensation claim. Workers' compensation claims are typically lower than a traditional personal injury lawsuit. While the amount paid out to employees from workers' compensation insurance varies from state to state, if an employee is not permanently disabled or is not left with disfiguring scars it is likely that the workers' compensation payment will not be very high.
However, if your burn injury was caused as a result of the negligence of your employer or company owner, then a claim for compensation can be made. Employer negligence can be proved in one of the following four ways:
Negligent Hiring: Employers are expected to hold up a duty of reasonable care when screening individuals to work. Usually, this can result from an employer not adequately performing a background check on another individual.
Negligent Retention: Employers can be held liable when they are careless in taking corrective action against an employee after learning said employee was unfit for the work they were hired to do. In regards to burning injury, if your injury was caused by another employee not adequately skilled to handle the type of work they were employed to do.
Negligent Training: Employers are expected to train their employees adequately. If your burn injury was caused by an ill-trained employee, then you could prove the negligence of the employer
Negligent Supervision: Employers are expected to supply a safe workplace for all of their employees. If for instance your burn injury was caused by faulty equipment that the employer or supervisors knew about prior you may be able to prove employer negligence in court.
You may also be able to sue your employer if they do not have adequate workers' compensation insurance. In these cases, a qualified lawyer experienced in worker's compensation or burn injury cases can assist you in walking through the process of claiming compensation.
Construction Burn Injury
If you suffered a burn injury while working a construction job, you are entitled to workers' compensation benefits that will often include the payment of medical expenses and some loss of income. Although a construction injury lawsuit can be filed against a liable third party. This lawsuit can work in conjunction with a workers' compensation claim as well. These third-party construction injury lawsuits can include the construction site owner, the general contractor, a sub-contractor, the manufacturer of faulty equipment or any other third-party that contributed to the damages suffered. The key to filing a third party construction injury lawsuit is discerning the degree of control that a site owner or contractor had in the particular environment. Determining this degree of control can assist in determining how responsible they are for the injury that occurred on the site under their supervision. Seeking the consultation of attorneys with experience in construction injuries or product liability cases may be your best in pursuing legal action and claiming the compensation you deserve for your damages.
School Or Day Care Burn Injury
If you or a loved one suffered a burn injury as the result of the negligence of a school or daycare, you may be able to sue that school or daycare for the damages incurred. Schools and daycares are expected to hold up a standard of safety for the children and its employees. Harm is bound to happen at a school or daycare. However, every place of education is required to provide suitable Due Care. Due Care is a degree of care that any reasonable school or daycare is expected to exercise to prevent or treat harm. Suing a daycare or school for damages requires that you prove the breach of this Due Care. There are two main elements which must be evaluated when proving that a daycare or school breached this standard of Due Care:
The Cause of The Injury: One must be able to show if the injury was caused by a lack of supervision of your child. If this negligence can be proven, then the daycare would be held liable for the damages incurred. However, if an employee was performing beyond the course and scope of his position, then the daycare can claim that it was not liable for damages.
The Nature and Foresight of Injury: A court will often ask whether or not the circumstances of the injury could have been prevented. Some examples include a child being injured from falling from playground equipment, unsanitary conditions, bumping or tripping over an object.
Once the breach of the duty of due care has been proven, you must next prove causation. Causation involves the court asking, "But for the daycare facility not taking precautions, would your child have been injured?" If the answer to this question is no, then you have effectively proven the negligence of the daycare or school was the cause of your child's injuries. Once that is proven, you must establish that the daycare or school was the proximate cause of the damages. Essentially Proximate Cause asks the question as to whether there were any intervening events that were unforeseeable that contributed to your child's injury. If the answer to this question is yes, then the daycare or school is not negligent, however, if the answer is no, the daycare or school's negligence can be proven. Once all of these elements have been established, the daycare or school can be held be held liable.
Defective Products
If you have suffered a burn injury as the result of a defective product, the company or manufacturer of said product can be held responsible under product liability law. Product liability law essentially is the legal rules concerning who is liable for defective or dangerous products. This is a little different from the more traditional injury law, as these rules often make it easier for an individual to claim compensation for damages. Product Liability ensures that a manufacturer or seller of a product is held liable for placing a defective or dangerous product into the hands of a customer. Under product liability laws, liability could fall upon any of the parties listed below:
The product manufacturer
The manufacturer of parts for a product
The assembly team of a product
The wholesaler
The retail store that sold product to customer
To ensure a successful product liability lawsuit you must be able to prove that the product that caused the injury was defective, and that said defect made the product dangerous. Typically three forms of defects can cause injury and make a manufacturer or supplier liable:
Design Defects: This is a defect that is present before the product is even manufactured. It is a defect that is designed into the product and is inherently unsafe.
Manufacturing Defects: These defects occur during the assembly of the product
Marketing Defects: These flaws occur in the way a product is marketed. This form of a defect can include improper labeling, insufficient instructions, or inadequate safety warnings.
If a defective product injured you or a loved one, it is highly recommended you seek the counsel of a skilled product liability attorney as the laws that surround product liability are quite complex and difficult to tackle without the proper expertise.
Medical Malpractice & Improper Care
If you or a loved one experienced a prolonged or severe burn injury due to the malpractice of a surgical team, hospital staff, or any other licensed medical practitioner you may be eligible to sue said secondary party for compensation. Any medical malpractice, whether in the emergency room or the doctor's office can result in unnecessary medical expenses, and severe debilitating pain. More often than not, burn injury malpractice can result from improper treatment of said burn. Burn injury treatments like dermabrasion and skin grafts are typically used to replace damaged skin tissues with healthy ones as a way to mitigate any scars that might form. However, if any of these treatments were negligently performed the medical professional responsible for administering care can be held liable for the damages. For instance, if a surgeon improperly conducts a skin graft on a burn victim, the surgeon and the hospital wherein the procedure took place can be held liable for medical negligence. An experienced attorney can assist you in filing a burn injury claim related to medical malpractice.
How to Contact Us
Contact Normandie Law Firm today, and our team of well-versed Los Angeles burns injury attorneys can walk you through the process of earning the compensation that you deserve. Our law firm is based in Los Angeles, but our attorneys practice in Orange County, Bakersfield, Modesto, Fresno, San Francisco, San Jose, Oakland, Oxnard, San Diego, Riverside, San Bernardino and throughout all of California. As a further display of our commitment to you and your case, our firm operates under a strict zero fee guarantee policy. Under this policy, you don't have to pay anything until we win your case. This policy also ensures free second case reviews for all of our clients. One of our experienced lawyers will be available to take your call.