Listeria Miscarriage Lawsuit: Food Poisoning Loss of Pregnancy Attorney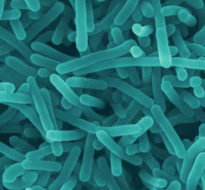 Every year thousands of individuals suffer from listeria poisoning. Most cases result on only mild complications including nausea, fever and diarrhea. However pregnant woman may suffer a loss of pregnancy due to a listeria contamination.
Infection and Harm to Pregnancy:  During pregnancy a woman's immune system is suppresses, thus making the contraction of any food borne illness up to twenty times greater. Common foods which can result in listeria include, soft and semi soft cheeses, unpasteurized milk, seafood, eggs, processed meats and chicken.
Recovery Available for Victims of Food Borne Illness and Contamination:  Victims of food poisoning are entitled to financial recovery for all the damages suffered. A calculation of the damages suffered is based on the following…
The extend and severity of the loss.
Present and future medical costs associated with the harm suffered.
Other economic damages – including loss of income and future loss of earnings potential.
Mental anguish as a result of the loss of pregnancy caused by the food poisoning.
Punitive Damage Awards: Courts will award punitive damages in cases where the at fault party acted with either the intent to cause the harm that was suffered, or acted on reckless disregard for the life and health of others.
Time Period for Filing a Lawsuit – Statute of Limitations: There are specific timing restrictions which may limit your right to pursue a civil claim for monetary recovery. Restrictions are primarily based on several factors; the jurisdiction where the injury took place, the status of the defendant who is being sued, and the type of civil case that is being filed. For example in the state of California you will have 2 years from the date of an incident to file a civil claim for injuries suffered. For government claims a victims needs to file an administrative claim within 6 months from the date of the injury to file a claim.
Cost of Legal Representation – Zero Fee Guarantee: Our law firm provides legal services based on a contingency fee arrangement. This means that you will not have to pay out of pocket for our representation. Once there is a settlement we take a percentage of the monetary amount offered as compensation for our legal work on your case. If there is no recovery you will not have to pay us back for any of the work we have done. To learn more about our attorney fee structure please contact our law offices.
Free Legal Consultation Available:  If you or a loved one has suffered a loss of pregnancy due to a Listeria food poisoning contamination please feel free to contact our law offices. All legal case reviews and consultations regarding your claim is provided free of charge.
Further Information:
Top 10 Causes of Food Poisoning
FDA Information on Pregnancy and Listeria