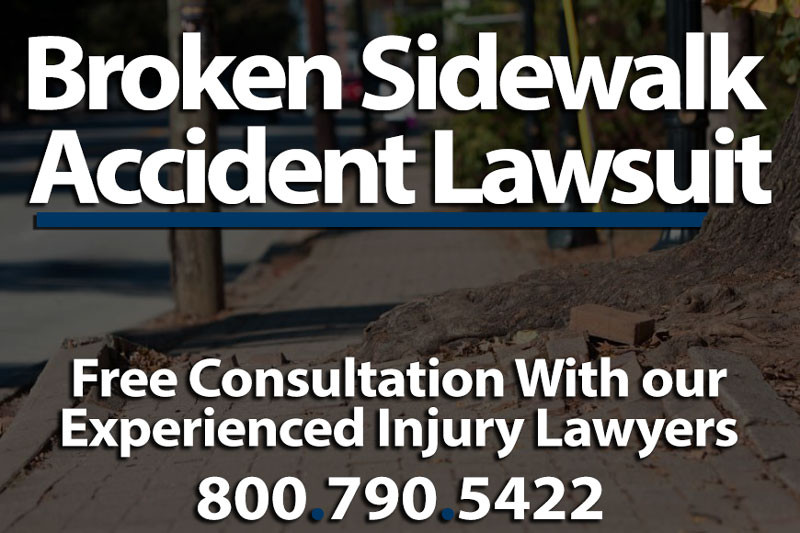 Sidewalks are an important aspect of everyday life. People walk on sidewalks to get to stores, schools, offices, and practically everywhere else. Sidewalks are designed to keep pedestrians safe by keeping them out of streets and roads. Since sidewalks are such an important part of everyday life, it would make sense that all sidewalks were properly maintained. That is not the case. Sidewalks can become damaged because of normal wear. Weather can also affect sidewalks. It is important for sidewalks to be regularly inspected for any new and potentially dangerous damage. Sidewalk damages can cause slip and fall accidents, as well as trip and fall accidents. These accidents can cause moderate to severe injuries. Throughout this article, we will answer the following questions. If you need more information, consult with an expert attorney who has experience in sidewalk injury cases. Our team of experienced lawyers at the top-rated Normandie Law Firm can assist you.
Can a homeowner be liable for injuries from a damaged sidewalk?
Can a homeowner be responsible for injuries due to a broken sidewalk?
Who is responsible for sidewalk repair in Los Angeles?
Before addressing these questions, let's consider California Sidewalk laws.
Homeowner Sidewalk Responsibility in California
California sidewalk law states that property owners are liable for maintaining sidewalks. Many people may believe that sidewalk maintenance and repair is solely the responsibility of the city because of how common it is to see city crews working on streets and sidewalks. Yes, city crews are the ones to complete the repairs; however, the properties must request the repairs and then pay for the bill. In 1974, Los Angeles passed an ordinance that made all sidewalks the responsibility of the city. The city had received a grant of federal funds and planned to repair all sidewalks. However, the federal funds slowly diminished and the city could not keep up with the expenses associated with sidewalk repair. Eventually, approximately 43% of Los Angeles sidewalks were drastically damaged and needed repair. This resulted in the city transferring sidewalk responsibility to property owners. Property owners were not pleased with the change. Therefore, the city created programs like Safe Sidewalks LA to incentivize property owners to repair their sidewalks. Safe Sidewalks LA is a rebate program that offers property owners up to $10,000 in rebates when they repair their sidewalks.
Sidewalks are not required to be perfect. Some sidewalks may appear to be defective; however, the defect might be considered to be unimportant. The Trivial Defects law describes what kinds of defects are considered insignificant. The law states that a vertical change in elevation of 1.5 inches or less is a trivial defect. A change of elevation of fewer than 1.5 inches does not pose a risk of injury to a person simply walking down the sidewalk. Property owners are not required to repair trivial defects.
Common Sidewalk Defects
Sidewalks will become damage after some time of wear. Sidewalk defects are so common that pedestrians might not even notice them anymore. It is possible that the defects are just accepted as acceptable parts of the sidewalk. Some sidewalk defects include cracked sidewalks and uneven, raised sidewalks. As long as these defects are considered to be trivial, a homeowner would not be held liable if a pedestrian would trip and fall and injure himself. Other sidewalk defects can be more serious and could result in a homeowner to be held accountable for a pedestrian's accident. Some of these more dangerous defects include the following:
Potholes in sidewalks
Loose pavement on curbs
Large cracks
Largely uneven sidewalks
The damages listed above can potentially cause pedestrians to have a trip and fall accident. The defects listed above could lead to injuries such as cuts and bruises, head injuries, back injuries, hip fractures, shoulder injuries, broken bones, sprains, fractures, and even spinal cord injuries.  If the accident resulted in injuries, the homeowner might be held accountable. An accomplished attorney with expertise in sidewalk injury lawsuits may be able to help you earn compensation for your damages.
Establishing Homeowner Negligence
It is possible for pedestrians to fall anywhere. The sidewalk may be in near-perfect condition and a pedestrian may still fall. Other factors that might lead to falling on sidewalks include:
Lose shoelaces or shoes
Ripped sandals
Someone stepping on your shoe from the back
Colliding with someone on a busy sidewalk
Becoming tangled in dog leashes
Losing your balance
As you can see, these factors have nothing to do with the safety of the sidewalk. These factors are more or less the responsibility of pedestrians. A homeowner will not be held accountable if your sandals suddenly rip and you end of falling on the sidewalk. A homeowner cannot control any of the situations listed above.
In order for a homeowner to be held accountable for a pedestrian's injuries, there must be proof of negligence. There are four parts to establishing negligence: duty, breach, causation, and damages.
Duty: The homeowner owes a legal duty to keep sidewalks in safe conditions.
Breach: The homeowner did not keep the sidewalks in safe conditions.
Causation: The homeowner's lack of repair to the sidewalks caused a pedestrians accident
Damages: The pedestrian was injured as a result of the homeowner's lack of repair to the sidewalk.
If all four elements of negligence can be proved, then the homeowner will be held liable for any injuries that resulted from the sidewalk damages.
If the homeowner was, for some reason not aware of the damages, he or she might not be held accountable. Why is this? A homeowner cannot repair damages that he or she does not know exist. For example, a homeowner and his family go on vacation for a few weeks. During this time, there was a car accident on the street. A speeding car crashed into a parked vehicle. This parked vehicle was parked parallel to the homeowner's sidewalk. The impact of the car accident pushed the parked vehicle up onto the sidewalk—damaging the pavement on the curb and creating a pothole on the sidewalk. A few days later, the homeowner returns from vacation; since the family arrived during the night, they do not see any damages. The next morning, as the homeowner is getting ready to go back to work, he suddenly hears a commotion. A pedestrian was walking on the sidewalk while her foot got stuck in the fresh pothole. Her ankle appears to be fractured and her wrist may be sprained.
In this scenario, is the homeowner responsible? The simple answer is no. The pedestrian's injuries were not caused by the homeowner's negligence. Therefore, he would not be held accountable for the accident. If the homeowner for some reason did not take action and immediately repair the sidewalk damages, and as a result, another pedestrian was injured, he would be held liable. The homeowner may even sue the person who caused the accident for property damage—but that is a separate discussion.
For more information, reach out to a skilled lawyer experienced in sidewalk slip and fall cases.
Summary
Let's revisit the questions mentioned at the beginning of this article.
Who is responsible for sidewalk repair in Los Angeles?
Homeowners are responsible for sidewalk repair in the city of Los Angeles. Homeowners must contact the city to schedule a repair crew to fix the damaged sidewalk. After the work is done, the homeowner will receive a bill.
Can a homeowner be liable for injuries from a damaged sidewalk? Can a homeowner be responsible for injuries due to a broken sidewalk? These two questions are essentially the same question. Yes, a homeowner can be liable for injuries sustained from a damaged sidewalk, as long as the injuries can be traced back to negligent actions on the homeowner's part. If the homeowner is responsible for injuries caused due to a broken sidewalk, the victim has the right to sue the homeowner. An experienced attorney can assist you in earning a settlement.
File a Claim
As you can see, homeowners might carry your personal injury liability. If you were injured in a trip and fall accident due to a defective sidewalk, you are entitled to compensation. Call a qualified lawyer with experience handling side slip and fall injury claims to start the legal process.
The Normandie Law Firm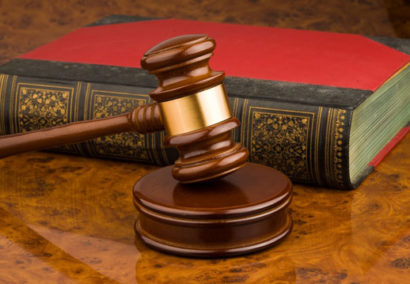 Contact Normandie Law Firm; we are a personal injury focused law firm based in Los Angeles, California. Our top attorneys with experience in sidewalk slip and fall cases are dedicated to protecting your rights after a personal injury.
FREE LEGAL CONSULTATION: We offer our clients free consultations and free second opinions. Our attorneys will answer all of your questions regarding your rights. Our Zero-Fee guarantee ensures that our clients never have to worry about paying any upfront fees. Our contingency-based structure means you will not pay anything until our expert lawyers win your case.