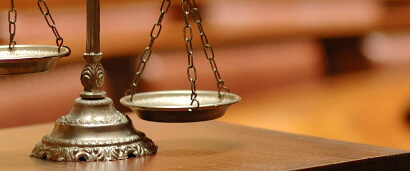 What is sexual abuse? Sexual abuse is any unwanted sexual activity in which the perpetrators use force, make threats, or take advantage of victims that cannot give consent. Unfortunately, it seems that sexual abuse can happen anywhere. Sexual abuse can even happen in places where unsuspecting victims seek to be cared for—hospitals and medical offices. The staff at medical facilities—doctors, nurses, security, orderlies, and other employees—are all hired to care for patients; patients trust these people. Parents allow doctors and nurses to come into close contact with their children and might not even consider that the medical staff might harm their innocent children. The children, once victimized, might not be able to tell their parents that they were molested or raped by the doctor or nurse.  Even adults are at risk of sexual abuse at the hands of hospital workers. Surgical procedures might require the patient to be unconscious before and after procedures; this leaves patients vulnerable to the ill intentions of physicians and other hospital employees.
Kaiser Permanente has been one of the most prominent healthcare providers in California for the past sixty years. Kaiser Permanente is committed to providing quality healthcare by reaching out to communities and promoting health and wellness. Kaiser allegedly provides the highest quality medical care available. Additionally, Kaiser Permanente is known for their medical team's personalized, synchronized approach to providing exceptional care. Unfortunately, Kaiser Permanente has been in the center of sexual abuse claims for many years. There have been almost twenty individuals—doctors and other medical staff—accused of sexual assault over the years.
Here are a few of the past recorded incidents:
Stephen Francis Melcher, M.D. was convicted of a felony sexual act with a minor.
David Hung Do was charged with inappropriately touching women in three separate incidents.
Jay Harold Tibbles was charged with attempted harmful matter sent with intent of seduction of a minor and of attempted lewd or lascivious acts with a child under 14-years-old.
Raul Galindo Ixtlahuac was charged with sexual molestation.
David Lee Parker was sued for medical negligence, battery, sexual battery, intentional and negligent infliction of emotional distress after stroking a boy's genitals during a false physical examination.
Michael William Lutts was charged with sexually exploiting a 2-month-old premature baby boy he was fostering and an 11-month-old female patient.
As you can see, past incidents involve child sexual abuse like child molestation, as well as sexual assault in adult women. Victims might not be aware of what has happened to them until after the incident has happened. If you suspect that you or your children were victims of sexual abuse in a Kaiser Permanente hospital or medical office, you must file a report immediately. The longer you wait to file a report against the party responsible, the more likely another unsuspecting patient will be victimized.
Many victims file individual lawsuits. However, in facilities facing multiple claims, it is more beneficial for victims to join together and file a class action lawsuit. Class action lawsuit ensures that all plaintiffs are compensated.
Average Case Value of Sexual Abuse Cases
If you are interested in filing a lawsuit, you are likely wondering about the value of your case. There is not one number that can be given and be appropriate for all cases because every case is different. The value of your case will depend on the extent of the harm caused and the effect it has had on your ability to continue with your life. Past settlement amounts include the following:
$15.4 million—a boy was repeatedly sexually molested by a facility counselor.
$2.5 million—a disabled female patient was raped by a nurse in a hospital laundry room.
$25.7 million—a pregnant woman was molested in a hospital.
If you are interested in receiving an estimated value for your case, you must contact an attorney. Upon evaluation of your case, an attorney should be able to calculate what your case is worth.
Statute of Limitations to file Your Lawsuit
All lawsuits must be filed within the statute of limitations. If the lawsuit has not been filed, the victim potentially loses the right to sue. So, what is a statute of limitation? A statute of limitation is a time limit placed on claims during which a plaintiff can file a lawsuit. Each cause of action has a separate statute of limitations.
Claims based on intentional harm—like assault and battery—must be filed within two years. New California law has removed the statute of limitations for victims of sexual assault. Previously, victims had ten years to file a lawsuit for rape; underage victims had up to the age of 26. This statute of limitations has since been revoked, and victims have an indefinite amount of time to come forward with allegations.
It is important to note that some hospitals and facilities might be government-owned and operated. If this is the case, a victim might have a shorter period to file a lawsuit. Additionally, some exception might apply to the statute of limitations. For more information about what statute of limitation, if any, applies to your specific case, contact a sexual abuse attorney as soon as possible.
Kaiser Permanente Facilities
Below is a list of some of the Kaiser Permanente hospitals and medical offices in Los Angeles, Fresno, Orange County, Bakersfield, San Diego, Palmdale, Lancaster, Victorville, and Riverside:
Bakersfield
Chester Avenue Medical Offices
Coffee Road Medical Offices
East Hills Medical Offices
Ming Medical Offices
Stockdale Medical Offices
Fresno
First Street Medical Offices
Kaiser Permanente Fresno Medical Center
Lancaster
Antelope Valley Medical Offices
Lancaster Medical Offices
Los Angeles
Baldwin Hills-Crenshaw Medical Offices
Culver Marina Medical Offices
Downtown Los Angeles Hope Street Medical Offices
Los Angeles Medical Center
West Los Angeles Medical Center
Orange County
Health Pavilion
Harbor-MacArthur Medical Offices
Santa Ana Medical Offices
Alton/Sand Canyon Medical Offices
Barranca Medical Offices
Orange County—Irvine Medical Center
Anaheim Hills Medical Offices
Anaheim Kraemer Medical Offices
Euclid Medical Offices
Lakeview Medical Offices
Orange County—Anaheim Medical Center
Palmdale
Riverside
Canyon Crest Mental Health Offices
Magnolia Village
Meridian Medical Offices
Riverside Medical Center
San Diego
Carmel Valley Medical Offices
Clairemont Mesa Medical Offices
Garfield Specialty Center
Kaiser Permanente San Diego Medical Center
Kaiser Permanente Zion Medical Center
Otay Mesa Medical Offices
San Diego Mission Road
Vandever Medical Offices
Victorville
Victorville Medical Offices
If you were victimized in any of the Kaiser Permanente locations listed above, contact a sexual abuse attorney as soon as possible to file a lawsuit against the parties responsible. A sexual abuse attorney experienced in cases against hospitals and medical offices will help you proceed legally.
Normandie Law Firm
Normandie Law Firm is personal injury law firm dedicated to getting victims of sexual abuse crimes the compensation they deserve for the harm to which they have been subjected. Our law firm will fight for you against anyone and any facilities. Hospitals and medical offices are places where vulnerable people go to for medical assistance. Unfortunately, the staff at these locations is capable of causing harm to patients through sexual abuse. Kaiser Permanente has a history of staff members sexual abusing their patients. If you were victimized at a Kaiser Permanente facility, do not be afraid to speak up. Immediately report the incident and seek legal assistance. Kaiser Permanente is not exempt from being sued just because it is one of the most prominent healthcare providers. Normandie Law Firm will take on Kaiser Permanente and the employee that sexually abused you and will fight for your rights.
Normandie Law Firm is fully committed to clients. Our law firm offers everyone free consultations and free second opinions. Our attorneys have the expertise necessary to handle your sexual abuse case. Normandie Law Firm understands how physically, mentally, and emotionally exhausting it can be to cope with sexual abuse. We aim to make things easier for you making consultations and second opinions as accessible as possible. All you have to do is pick up the phone and schedule the time that is most convenient for you. During your free consultation, you should expect a sexual abuse attorney to thoroughly go over your case. If you have any questions or concerns, you can voice them to your attorney during your consultation. Our sexual abuse attorney will answer your questions and address all of your concerns to the best of his or her ability. Also, the attorney will provide all the legal information you will need to begin the process of filing a lawsuit. Our lawyers will do everything possible to ensure you leave the consultation with all the information necessary. If you already have an attorney at another law firm, you might still benefit from a free second opinion. If you are looking for additional information related to your case even after you have spoken to a lawyer that might be a sign that you are missing something of importance. Many lawyers run through cases to increase the total number of cases they sign and appear on their records. Rushing through cases can be problematic. A lawyer who speeds through consultations and entire cases risks overlooking and neglecting key pieces of information that can affect the outcome of the case. Do not let the incompetence of your current attorney dictate the result of your case. Contact Normandie Law Firm for a free second opinion from a reliable sexual abuse lawsuit attorney.
Our free consultations and free second opinions are part of the Zero-Fee guarantee that we offer our clients. You will never have to pay any upfront fees for our legal services. Also, since our law firm is strictly based on contingency, you will not pay anything until our expert sexual abuse attorneys win your case. Contact Normandie Law Firm today and start the process of filing a lawsuit for the harm caused to you.