Lawsuit Info: Polaris Recalls Defective ACE 325 Recreational Off-Highway Vehicles Fire and Burn Injuries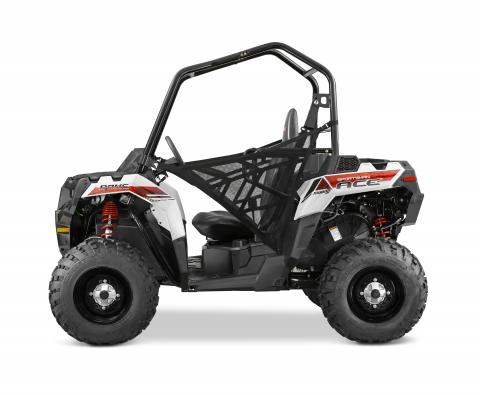 Name of Product: Polaris ACE 325 recreational off-highway vehicles (ROVs)
Hazard: The exhaust header pipe can crack and release hot exhaust into the engine compartment posing a risk of fire and burn hazards to operators and passengers.
Remedy: Repair
Recall Date: October 17th, 2017
Recall Number: 18-011
Description: This is an official recall for all models year 2014 through 2016 of the Polaris ACE325 recreational off-highway vehicles (ROVs). The recalled ROVs have a single seat and were sold in white, green, and red variants. For model years 2014 and 2015 ATVs, "Polaris" is printed on the front grill and "ACE" is printed on the rear panel. For model year 2016 ATVs, "Polaris" is printed on the front grill and "Polaris Ace" is printed on the rear panel. The VIN is printed on the right front frame of all the vehicles.
Remedy: Consumers of this product should immediately stop using it and contact Polaris to schedule a free repair. Polaris has already begun contacting all known purchasers directly.
Incidents/Injuries: There have been six reports made to Polaris about cracked exhaust pipes, including two reports of seat damage due to melting. Fortunately, no fires or injuries have been reported as of yet.
Sold At: Polaris dealers nationwide from December 2014, through July 2017 for roughly $7,500
Manufacturer(s): Polaris Industries Inc, of Medina, Minnesota
Manufactured In: United States
Units: Approximately 6,300
How Normandie Law Firm Can Help
If you have purchased this product we recommend that you send a report to receive a full refund of your purchase. We also recommend that you act immediately as this product can cause serious burn injury. If you or a loved one has already suffered damages as the result of this product then you may be eligible to file a product liability lawsuit and collect proper monetary compensation. If you file a claim with us you could find some, if not all, of these following expenses compensable:
All of you medical and hospitalization costs
All of your future medical care and treatment
A loss of income and loss of future earnings due to long-term recovery or permanent disability due to the accident
Compensable economic damages include loss of property or damaged property.
Compensable non-economic damages include emotional distress, trauma, PTSD resulting from the accident, pain and suffering and anxiety.
Victims of this recall or recalls similar to this one can contact our law offices to learn more about how to receive compensation for their injuries. Our team of product liability attorneys is committed to ensuring that our clients receive proper representation for their claims.
FREE LEGAL CONSULTATION: As a display of our commitment, every one of our clients will receive the benefits of our zero fee guarantee policy. Under this zero fee policy, all you don't pay for our services until we follow through with our promise and win your case.  If you feel in need of a second opinion, second opinion case reviews are also free under this policy. So, give us a call, and let us fight your case, so you don't have.
FURTHER INFORMATION: