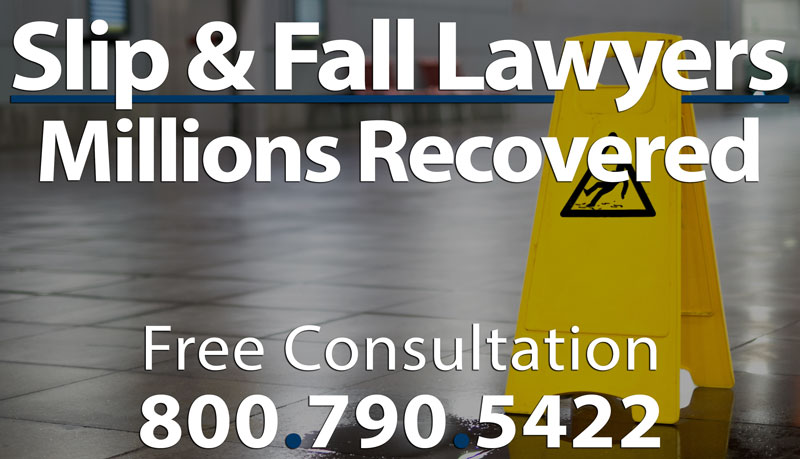 Kohl's is a place where you might go to do some shopping for yourself or others. Usually, when you enter the store, you have an idea of what you want to buy and how much you want to spend. Shoppers never think about the possibility of not being able to complete their shipping because of a slip and fall accident. However, slip and fall accidents happen every day in many different places. Stores like Kohl's are one of the most common places for someone to experience a slip and fall accident and sustain injuries.
If you were injured at Kohl's, you might be wondering whether you can take legal action against the store. You might have asked yourself the following questions:
How can I sue Kohl's for a slip and fall injury?
What is the best way to file a trip and fall claim against Kohl's stores?
Besides addressing the questions listed above, the following sections will cover information on how to file a slip and fall claim against Kohl's, how to sue Kohl's for a slip and fall accident, how to file a trip and fall lawsuit against Kohls, and how to sue Kohl's for personal injury. We expect that you find this information relevant to your Kohl's personal injury claim; however, you should not use this article to substitute a consultation with a Kohl's injury attorney. Only lawyers with experience in handling Kohl's slip and fall lawsuits will be able to lead you towards filing a Kohl's slip and fall claim. Contact Normandie Law Firm to meet with attorneys that can sue Kohls for the injuries you sustained in your accident.
Store Liability for Kohl's Slip and Fall Accidents
Is Kohl's liable for customers falling on the ground? According to the policy of premise liability, stores have a duty to take reasonable care in preventing shopper injuries. Exercising reasonable care includes cleaning restroom floors, keeping aisles free of obstructions, making sure weather mats are properly placed in doorways, and routinely inspecting and repairing sidewalks and parking lots. What happens if store managers and employees do not take reasonable care? If stores are not properly maintained, innocent customers can be victimized by these hazards and become injured. If a shopper's injury is caused by the store's managers and employees inability to exercise their duty of keeping the store free of hazards, the store could be found negligent. Negligence consists of four elements: duty, breach, cause, and harm. For more information about Kohl's liability and negligence in your specific accident, meet with attorneys who sue Kohl's at Normandie Law Firm.
Common Injuries
If you are an injured shopper, it is likely that you experienced injuries similar to other slip and fall victims. Falling on the ground results in the same injuries—no matter if you had a Kohl's parking lot accident or restroom accident. Here is a list of the injuries you might have suffered in your slip and fall accident:
Head and traumatic brain injuries
Shoulder and hip injuries
Back and neck injuries
Spinal cord injuries
Cuts, scrapes, and bruises
These injuries can range in severity—some might only require little to no medical care while others might require the victim to be repeatedly subjected to surgical procedures. Whether your injuries are moderate or severe, you might face unforeseen medical expenses. Filing Kohl's personal injury claims help victims deal with these new bills. Contact Normandie Law Firm's lawyers in Los Angeles to begin fighting to receive the compensation you deserve for your injuries.
Risks You Might Encounter in Kohl's
When you step into Kohl's, you likely step in with only your shopping list in mind. You know where you are headed and you know what you are looking for. Do you stop to think about the possibility of not being able to complete your shopping list? The thought of being involved in a slip and fall at a Kohl's store likely never crosses your mind. If you pay attention to detail, you might notice if a store that is usually in perfect condition seems out of order one day. However, you might not consider the risks of any disorderly conditions. Here are a few of the different risks you might encounter:
Store restrooms—customers might experience slip and falls in Kohl's store bathrooms. The floor around toilets and sinks can become slippery due to any spills or leaks. If store management or employees do not constantly clean the floors, customers can have an accident.
Parking lots and sidewalks—shoppers might suffer slip and falls in Kohl's parking lots and sidewalks when store management and employees fail to keep up with repairs. The pavement on parking lots and sidewalks can crack, become uneven, or form potholes—which can all cause someone to fall.
Entrances and exits—customers might experience slip and falls at Kohl's entrances and exits when weather mats are misplaced or missing altogether.
Home department—shoppers can have slip and falls in Kohl's's home and housewares department if any items fall from shelves or displays.
Electronic departments—slip and falls in Kohl's's electronics departments are usually caused by the display items. Televisions and audio systems on display can sometimes require electrical extension cords to be exposed around the display. The cords could cause a customer to trip and fall.
Slips and falls near food vendors inside Kohl's and slip and falls in Kohl's's grocery section can also affect unsuspecting shoppers. As you can see, there are many risks throughout stores like Kohl's. If you were the victim of a slip and fall in Kohl's, you must file Kohl's personal injury claims.
What Should You Do?


If you experience slipping and falling on the floor, what should you do to ensure you can file a claim? Taking the appropriate actions after Kohl's slip and fall accidents can help the process of filing your slip and fall lawsuit. So, what do you have to do? If you slip and fall on the ground, you must ensure that an employee or a store manager acknowledges your accident and rights a report. If managers and employees do not know you suffered an accident in their store, they cannot help you in any way. You should request a copy of the accident report. If you have a mobile device with a camera feature, you should take pictures of the scene of your accident. Make sure the cause of your accident is clear in the pictures. For example, if you slipped on water in Kohl's bathrooms or tripped on uneven concrete in Kohl's parking lots and sidewalks, the water and the uneven concrete should be clear in the pictures you take. If there were any witnesses to your accident, you should ask to take down their information for future reference. Your injuries might prevent you from doing any of this yourself; if that is the case, ask someone to help you. As soon as you are given medical care, you must begin recording all of the medical expenses associated with your injury.
You should immediately contact a law firm with attorneys experienced in Kohl's slip and falls. Your attorney will evaluate your case and, with the evidence, you present—will begin the process towards a slip and fall lawsuit.
Past Settlements and Verdicts
If you have considered filing a trip and fall accident lawsuit, you might have thought about the possible value of your case. Common Kohl's settlements and verdicts might help you decide whether or not to pursue Kohl's accident claims. Settlements and verdicts will vary depending on each case's specific details. Here are a few examples of past slip and fall case settlements and verdicts:
$200,000—a woman slipped and fell after display items fell onto the floor. The victim suffered a fractured him; her injuries required two surgeries.
$5,000—a woman tripped on a cart left unattended in a store, suffering many different injuries. The woman required extensive physical therapy to treat her injuries.
$265,000—the victim slipped and fell on a slippery floor that was missing the appropriate weather mats. The victim suffered a fractured hip.
The settlements and verdicts listed above will not likely reflect the settlement or verdict in which your case might result. The amount you receive will depend on many things, including the severity and permanency of your injuries, and the effect that the injuries had or will have on your life. Only lawyers who sue Kohl's for slip and fall claims will be able to give you an estimated case value. Contact Normandie Law Firm immediately to have Los Angeles attorneys handle your case.
Normandie Law Firm
If you are considering suing Kohl's for your injuries, you need the legal representation of a law firm that focuses on slip and fall claims in stores like Kohl's. Many victims do not take action against the store responsible for their injuries because they are not aware of their rights as customers. After reading this article, we hope to have made it clear that a customer can sue for his or her injuries. Contact Normandie Law Firm as soon as possible to begin your legal process.
Normandie Law Firm offers clients free consultation and free second opinions. Our attorneys will answer all of your questions and address all of your concerns. We guarantee that our attorneys will give you the confidence necessary for you to want to take legal action. If you already have an attorney at another firm, you might feel like you are missing information or like your attorney is not giving you the time you deserve. If that is the case, contact our law firm to receive a free second opinion from our slip and fall attorneys. Call us now to schedule your appointment at your earliest convenience.
Normandie Law Firm offers clients a Zero-Fee guarantee that ensures that they will never pay any upfront fees. Since our law firm is based on contingency, clients will not have to pay anything until our attorneys win their slip and fall injury claim against Kohl's. Contact Normandie Law Firm as soon as possible.