How To Obtain A Traffic Collision Report from the San Bernardino County Sheriff's Department
It is in your best interest to ask for a copy of a police report if you were involved in an accident that resulted in injuries to your body or heavy damage to your vehicle. These police reports can come in handy when dealing with insurance agents; they can be used as additional evidence to back up your claim and prove that you were hurt to the extent you said or that your car was damaged as severely as you stated. In addition to witness statements, mechanic estimates, and doctor notes, this packet of information can greatly help you receive a sizeable settlement for your insurance claim.
Requesting a Report
The San Bernardino County Sheriff's Office accepts requests for police reports in two ways: in-person requests at the Records Division, which operates around the clock (but may not take requests after normal business hours), and through the mail.
If you opt to use the USPS as a method of obtaining your police report, make sure you fill out a request letter and provide your name, address, and proper identifying information, as well as a copy of your valid, government-issued photo identification. This is necessary to prevent fraudulent requests and to ensure that the proper parties are receiving copies of their police reports. Additionally, your letter should state your intent and involvement in the accident, as well as details of the crash itself, including its location and date.
There is no fee for police reports at the San Bernardino County Sheriff's Office.
Normandie's Assistance
If you are using a police report to further your claim in an insurance situation, contact Normandie Law Firm today. We will give you a free consultation on the best way to move forward and walk you through the legal process. Our attorneys work on a contingency basis and offer a zero fee guarantee to all clients we take on – you are promised to pay no fees out of pocket throughout the entire litigation process. Our legal fees are paid off in the settlement we earn for you; essentially, the defendant pays for our services. If we lose your case, we earn nothing at all.
Contact our experienced lawyers at Normandie Law Firm today for more help in obtaining a police report from the San Bernardino County Sheriff's Office.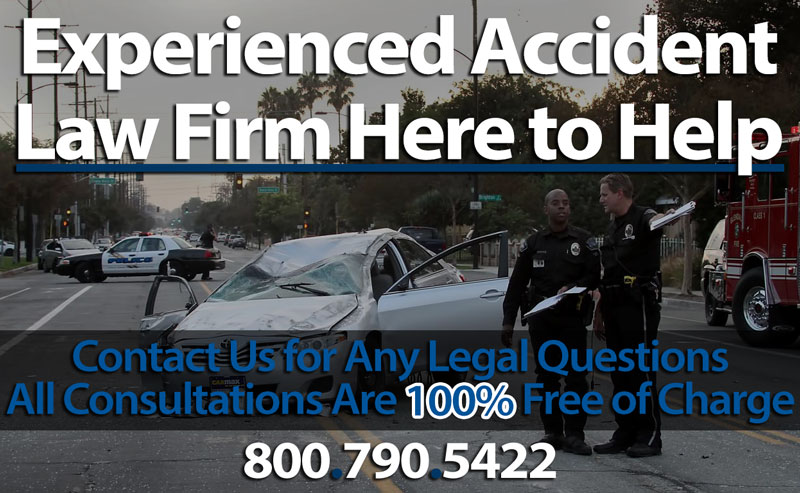 OUR ATTORNEYS CAN HELP YOU RECOVER THE COMPENSATION YOU DESERVE
Statute of Limitations for Car Accidents in California
DUI Car Accident Attorney | Injured by a Drunk Driver
Car Accident Brain Injury Attorney
Attorney for a Back Injury Sustained After Car Accident