Every year thousands of individuals suffer from acts of sexual assault in hotels, motels, casinos and resorts across the United Stated. Victims of sexual violence have a right to seek not only criminal charges against perpetrators but civil claims for monetary compensation against all at fault and liable parties. Sexual assault including rape and child molestation can be conducted my hotel guests, no guests who enter the property with the consent of the hotel employees, hotel security, cleaning staff, and other employees.
About Us: Our law firm is dedicated to providing legal representation to individuals who have suffered severe harm in hotels and resorts including acts of sexual violence.
Filing a Negligence Based Lawsuit – Wining Your Case In the Court of Law
There are several elements which need to be proven in order to prove a negligence based personal injury lawsuit in the court of law.
The owner of the establishment owed a duty of care to the person who was sexually assaulted on the property. Generally speaking the owner of a property does not owe duty of care to protect other form the acts of a third party unless the actions of the third party was reasonably foreseeable.
The property owner breach his/her duty of care. Breach of a duty of care can include the failure to provide proper security; inadequate security. Allowing non guests to enter property. Failure to conduct a proper background check on employees who may have shown signs of prior improper and illegal sexual contact with others.
The breach of the duty of care was a cause of the incident which took place.
The incident which took place resulted in significant harm to the individual who is filing the claim.
Recovery Available for Victims of Sexual Assault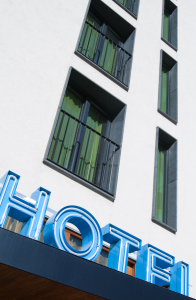 Individual who have suffered harm due to the actions of others are entitled to compensation for all damages incurred. Specific types of harm compensable in such cases include the following.
All present medical and rehabilitation costs including therapy, medication and psychological care.
All future medical and rehabilitation expenses.
Non-economic damages including pain and suffering and emotional distress causes by the incident which took place. Victims of rape often experience long term psychological issues including depression PTSD, and anxiety disorders. Such harms should be compensated for by any and all at fault parties.
Economic damages incurred including los of wages and loss of future income.
Loss of consortium.
Punitive damages – generally punitive damage can be awarded where the at fault party acted with either the intent to cause harm or with reckless disregard for the life and health of others.
Cost of Legal Representation: One of the greatest fears potential clients who have suffered harm revolves around the cost of legal representation. Our firm provided legal services to our clients based on a contingency fee basis. This means that our law firm will not charge you any out of pockets fees or costs until and unless your case is successfully litigated and monetary compensation achieved. For more information regarding our fee structure see here..
Attorney Consultation Available:  We understand the difficulty faced by those who have been victimized by acts of sexual violence. We are here to assist you in any legal questions you may. Feel free to contact our law offices. All legal consultations regarding your claim are provided by our attorneys free of charge.