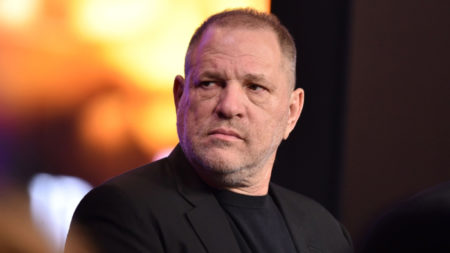 Many women have come forward making sexual harassment claims against Harvey Weinstein—a very prominent Hollywood producer. The co-founder of Miramax Films and The Weinstein Company is accused of sexually harassing women for decades. Allegations include various accounts of sexual harassment, intimidation, and rape.
There is a common ground among the allegations against Harvey Weinstein. The Hollywood producer invites women to hotels with the excuse of discussing work-related issues. Once they arrive, he commonly asked them to go up to his room, where he would be waiting in a robe. Weinstein would then ask for sexual favors in exchange for boosting the careers of the affected women. Weinstein allegedly appeared nearly or fully naked in front of the women. He also demanded the women be present during his bathing, and either asked for massages or initiated them himself.
The women coming forward about Harvey Weinstein's harassment range in age from early 20s to late 40s. The women did not report Weinstein's behavior because of a lack of witnesses, fear of retaliation, or simply embarrassment.
Some women who confronted Harvey Weinstein's actions many years ago were able to reach a settlement. Rose McGrowan, for example, reached a settlement for $100,000 in 1997. The settlement intended to avoid litigation.
In 2015, Italian model and aspiring actress, Ambra Battilana called the police claiming that Harvey Weinstein had grabbed her breasts and put his hands up her skirt. Although no charges were filed, Weinstein made an undisclosed payment to Ambra Battilana.
In response to the recent allegations, Harvey Weinstein released a document giving insight into his behavior. He claimed that in the 60's and 70's, when he was coming of age, the workplace culture was different. He states that he realizes that his behavior has caused a lot of pain. Weinstein also claims to want a second chance in the community and is seeking therapy to address his issues.
If you were sexually harassed by Harvey Weinstein, you must come forward and fight for your compensation. You must talk to a sexual abuse class action lawsuit attorney about Harvey Weinstein.
Types of Sexual Harassment
Sexual harassment is any form of unwelcome conduct from one person to another. There are a few types of sexual harassment. Below are three of the sexual harassment categories related to the workplace:
Hostile Work Environment Sexual Harassment: This type of harassment is unwanted severe and persistent of either a verbal or physical nature.
Quid Pro Quo Sexual Harassment: This type of harassment usually comes from someone in a superior position. The superior promises to benefits to the victim in exchange for allowing the sexual harassment to continue.
Retaliation for Sexual Harassment: If the victim does not tolerate the harassment and speaks up, harassers can retaliate with firing the victim, removing job benefits, and assigning undesirable tasks, to list a few.
Sexual harassment is not limited to come from a male and be directed towards a female. The most common form of sexual harassment is indeed male to female. This may include making gestures or comments about the female's body. Touching and engaging in personal conversations with the intention of flirting is sexual harassment. Female to male sexual harassment cases have substantially grown. Usually, a female in a superior position harasses male subordinates by inappropriate comments and gestures. Male on male sexual harassment involves unwanted touching, inappropriate comments, and gestures. Most of these cases arise from men thinking that behaving in an obscene manner towards other men is a joke or acceptable.
Besides the obvious sexual assault and sexual battery forms of sexual harassment, there are other not so clear instances of sexual harassment. Any unwanted physical touching is harassment. This may include an individual, caressing a victim's hands, giving shoulder massages, and touching the victim's hair. Any unwanted touching of any kind can be considered sexual harassment. Verbal sexual harassment takes the form of inappropriate jokes and comments about the victim's body.
Your Claim
If you have experienced been victimized by Weinstein, we can sue Harvey Weinstein for sexually assaulting you. All of the women who Weinstein harassed can work together to file a class action lawsuit. In a class action lawsuit, a group of people with similar claims can sue as a group. Because the number of women affected by Weinstein's sexual harassment is high, it may be impractical and time consuming to file every lawsuit individually. Additionally, compensation rewarded from the lawsuits would be on a first come first serve basis. So, it is possible that some of the women would not get compensated for their damages. A class action lawsuit, however, ensures that every victim receives compensation. The value of the claims is added up, and when the case is won, the amount of recovery is divided among all of the victims.
If you were fired after being a victim of sexual harassment or if your harasser was depriving you of your job benefits, you are entitled to compensation. The damages depend on the severity of the harm caused to the victim. Below is a breakdown of damages that a victim may be entitled to receive:
Back Pay: Back pay accounts for all the benefits an employee may have been deprived of while being a victim of harassment. This includes wages and wage raises, bonuses and commissions, and vacation or sick pay. Back pay is generally limited to two years from the time the lawsuit is filed.
Front Pay: If you were fired or quit your job due to sexual harassment, you may be reinstated to your former position. You may also be eligible for a monetary award. The front pay is given to compensate for any wage losses that you may experience into the future. The amount you are awarded will depend on whether you are believed to be able to find a new job with the same pay rate.
Pain and Suffering: You may be awarded for the pain and suffering that the sexual harassment caused. This is evaluated based on any emotional distress, anxiety, fear, or posttraumatic stress caused by the harassment.
Federal law limits the amount a victim can be compensated based on business size. If the harassment occurred at Miramax, then the maximum compensation is $50,000 because Miramax has only 100 employees. If the harassment occurred at the Weinstein Company, then the maximum compensation is $100,000 because the Weinstein Company has 200 companies.
The Normandie Law Firm
If you believe that you have been sexually harassed, contact Normandie Law Firm. Our law firm can sue Harvey Weinstein in a class action case. Our attorneys will fight with you against Harvey Weinstein in your sexual harassment lawsuit.
Normandie Law Firm is a Los Angeles law firm with experience handling cases involving sexual harassment and sexual molestation. You can sue Harvey Weinstein in a sexual assault class action lawsuit; attorneys are standing by to help you evaluate your case.
FREE LEGAL CONSULTATION: Normandie Law Firm offers all of our clients free consultations. Come talk to our Los Angeles attorneys and make your voice heard against sexual harassment. Normandie Law Firm also offers free second opinions. If you already have an attorney but you still have questions, or you are simply not satisfied with the information the attorney is giving you, call and schedule a consultation. Our expert attorneys will answer all of your questions and begin guiding you towards winning your case.
You can contact Normandie Law Firm with the peace of mind that we offer all of our clients a Zero Fee guarantee. You will not need to worry about paying any upfront fees. As a victim of sexual harassment, you have suffered enough—our law firm will not burden you with having to worry about upfront fees. Normandie Law Firm is strictly contingency-based. This means you will only pay if our skilled lawyers win your case.