Every day, our experienced lawyers spend time negotiating with insurance agencies regarding claims, potential settlements, depositions, and court dates. Insurance agencies are present to pay out damages in the event of accidents and injuries, but their primary concern is with not doling out more than they want to, if they have any desire to pay out compensation at all. When a company like GEICO refuses to fulfill its duties in paying out compensation, the affected party can file a lawsuit asking for payment. The affected party may be a victim of an accident who is suing the insurance company of a responsible driver, or it may be a person whose own insurance company refuses to pay up. Regardless of what side the insurance company is, a business like GEICO is expected to fulfill its duties to its customers. At the top-rated Normandie Law Firm, our skilled attorneys with experience handling GEICO claims are available around the clock to help with your claims. Our clients often call us up asking questions about what to do when dealing with such a large insurance company like GEICO. Examples of these questions include:
My injury lawsuit was thrown out by GEICO. What do I do?
My accident lawsuit was denied by my insurance agency. Can I sue?
What is the top-rated law firm in Los Angeles, California?
Can I sue GEICO for not paying me in a settlement?
About GEICO
GEICO is one of the most recognizable insurance companies in the country, entering pop culture references with its advertisements utilizing the cavemen and gecko. Its 80 years of activity have given it an aura of prestige; as such, it insures over 20 million vehicles and accounts for about 1/20th of the country's insurance market. GEICO offers all types of insurance, but it is perhaps most well known for its vehicle insurance. GEICO's size enables it to hire many insurance agents and personal lawyers whose sole jobs are to prevent the company from paying out claims so that it retains profits. These agents will do everything they can to undervalue a claim, toss out a request for compensation, or otherwise delay meeting with attorneys or attending court dates.
GEICO insures more than just individual drivers; it also offers insurance coverage to various companies and businesses that use driving as part of their main services. For example, GEICO quickly jumped at the opportunity to insure Uber drivers once they saw it was going to become a lucrative business. Thus, GEICO has its hand in many companies and homes and will do everything in its power to protect its profits.
Because of how large GEICO is, you should aim to find an attorney with experience in lawsuits against GEICO – he will already be well versed in dealing with such agents and will not have to jump through as many hoops to negotiate a settlement.
Additionally, it is important to note that GEICO does not only cover car insurance. It also has insurance for slip and fall accidents, wrongful death claims, dog bite and dog attacks, bicycle accidents, truck accidents, motorcycle accidents, and pedestrian accident. Life insurance, property insurance, pet insurance, and business insurance are also offered.
For more information on GEICO, contact an experienced attorney.
Basic Insurance Information
Insurance companies are supposed to pay out in the event an accident happens or an injury is sustained. That is their entire purpose: to make sure that their customers and those affected by a customer's actions are not left in financial ruin due to disasters, accidents, health problems, and more. GEICO's function as a car insurance company means that they can pay out compensation to their customers if the customers' cars were stolen, damaged, broken into, or totaled. If their customer strikes another vehicle, then that victim is entitled to compensation from GEICO.
Insurance agencies will send out agents who will evaluate the situation and compile a report. They will take down evidence provided to them by the policyholders and return to their jobs. They will then make an offer – most of the time, this offer requires negotiating; it may be necessary to hire an expert lawyer experience in GEICO car accident cases to help you fight an unfair offer.
Bad Faith Claims
Insurance companies that operate according to profits and not a duty to their customers can often be said to operate in bad faith. As a business, an insurance agency makes it so that you are covered in the case of accidents; refusing to uphold its end of the bargain is cause enough to file a claim citing bad faith. Companies may do this by not conducting adequate investigations, refusing to pay out in the instances of accidents, making false claims on insurance reports, misattributing fault and blame so that they are not held responsible, or even offering a paltry sum for a settlement.
Therefore, it is necessary to find a qualified attorney with expertise in GEICO injury lawsuits. A corporation as large as GEICO will be able to beat one person with limited time and funds and drain you to the point that you do not want to fight for your fair compensation any longer. However, attorneys with experience handling claims against GEICO can negotiate with insurance agents on your behalf and aggressively battle for your rights. They will help you with any car accident claim, auto accident claims, and auto accident in general.
Don't let GEICO or another company cheat you out of your deserved compensation by acting in bad faith with no repercussions. Contact one of our top attorneys with experience in GEICO insurance cases.
What You Earn
By filing a claim against GEICO, you can earn various forms of compensation. The first is the payout of what you were seeking in the first place. For example, if you were involved in an auto accident and your GEICO car accident claim was denied, you may choose to pursue the initial amount that you had asked for as well as additional damages.
You may also be able to receive compensation for lost wages at work. The amount of time you may spend arguing with GEICO, going to a court date, or sitting through a deposition may force you to miss days at work, causing you to lose out on your wages. GEICO can reimburse you for these lost earnings, both from the past and for any future missed days, if you should have to take time off to do more insurance claim related meetings.
As with many claims, you can also sue for pain and suffering, or emotional distress. Sometimes the stress of having a claim get rejected, only to sit through a lengthy negotiation process to have it reinstated and denied again, can cause terrible stress on the mind and body. The chance of not having enough money to pay for repairs or other damages can also weigh heavily on your mind and cause you to suffer psychological issues. GEICO can cover these emotional damages as a result of a GEICO injury claim.
The GEICO settlement process can be very lengthy, drawn out, and tedious, and we suggest finding the right lawyer with experience in negotiating with GEICO to bring you the best settlement possible. Do not pursue an attorney who is not experienced in this field.
Other Attorneys and Us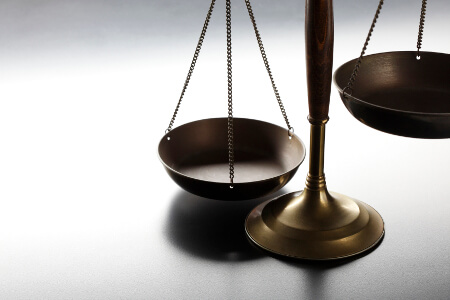 Unfortunately, many lawyers claim to be experts but rely on closing cases as quickly as possible so as to maximize their own profits. They are no different than the insurance companies they promise to fight. They seldom pursue the maximum value of a case and want to rush through to get you an undervalued settlement.
Our accomplished lawyers are here to maximize the value of a claim, bring you a sizeable settlement, and make sure you are not being taken advantage of by an insurance agency. Normandie Law Firm's lawyers with experience in dealing with GEICO promise to earn you the fairest compensation possible. If you already have an attorney, feel free to come to us for a second opinion; we will discuss your current claim and what we believe you can earn, and if you feel that your current attorney is misrepresenting you, we will give you our advice on how to best proceed.
FREE LEGAL CONSULTATION: All of our legal consultations are completely free, and we offer zero fee guarantees on all our cases. You will not pay us for our services until we win your case – otherwise, you don't owe us a dime.
If you are searching for an attorney who has experience in GEICO insurance lawsuits, call Normandie Law Firm today.
ATTORNEYS TO FILE LAWSUIT AGAINST GEICO INSURANCE
How to Negotiate Accident Settlement with Geico – Negotiating Tips
What Is the Average Settlement of a Geico Whiplash Accident Lawsuit