How to Join the Porter Ranch Gas Leak Class Action Lawsuit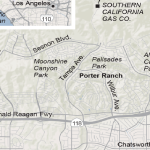 California law provides victims of individuals who have suffered harm due to the negligent or wrongful actions of others to receive full and just recovery for all damages incurred.  In this case SoCalGas and any affiliated company or individuals who played a part in causing the leak would be l place liable and would be obligated to provide for compensation.
Recovery Available: Victims are entitled to the following categories of compensation.
1.
Recovery for all current medical expenses.
2.
Recovery for all future medical and rehabilitation needs.
3.
Economic damage – loss of enjoyment of home, relocation expenses, loss of property value.
4.
Loss of income and future loss of earnings or earning potential.
5.
Non Economic Damages – Non economic damages include emotional distress, psychological damage such as the development of PTSD as well as pain and suffering.
Gas Leak Methane Exposure and Punitive Damages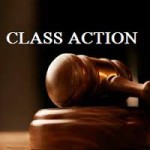 In class action lawsuits punitive damage awards often provide for the majority of the dollar amount recovered by victims. Punitive damages are awarded by courts when the at fault party either acted with the intent to cause harm to another or acted with reckless disregard for the like and health of others. Reckless disregard is established by showing that the at fault entity new of the risks to others life and health associated with their actions but made the decision to refrain from altering those actions in any way to reduce the probability of harm.
100% FREE LEGAL CONSULTATION: Our Law Firm will hold the feet of those responsible to the fire and make sure just compensation is received for all victims. If you have any further legal questions please feel free to contact our law offices. All legal consultations are provided by our attorneys free of charge.