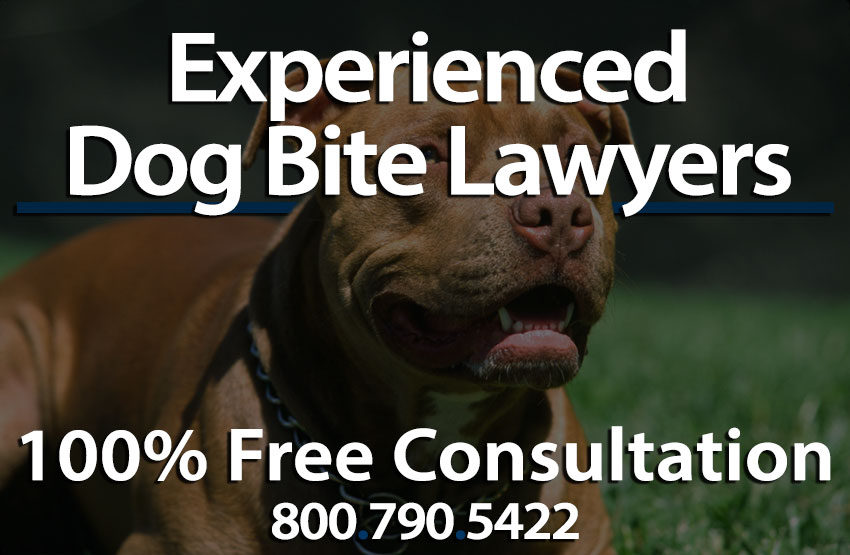 Dogs are often considered one of the man's best friends; however many forget that they are still animals, and they tend to attack when they feel anxious or threatened. Dog bites can leave victims with truly devastating injuries that in some cases can last a lifetime. According to a report, 4.5 million dog bites occur every year in the United States. The report also demonstrated that out of these 4.5 million dog bites, 1 out of 5 become infected. These infections can cause some damages that may require extensive medical treatment to fully recover. This is why there are dog bite laws in Solano County, as well as greater California State that protects the residents, visitors, and injured dog bite victims from experiencing further trauma. If you require additional information, reach out to an accomplished attorney with experience handling dog bite injury claims at the top-rated Normandie Law Firm.
Solano County
Home to approximately 413,000 people, Solano County, is located in northern California and is just northeast of the San Francisco Bay Area Region. Home to the thrilling Six Flags Discovery Kingdom amusement park as well as parts of the famous Napa Valley Wine Country, Solano county receives some visitors from all over the world every year. Solano County is also home to the south campus of the prestigious University of California Davis. Very few in Solano County ever expect to be bitten by a dog, and thankfully there are some animal attack laws that protect the people that reside in this part of California.
Solano County Dog Bite Ordinances
Solano County dog bite laws require that all dog bites are reported immediately. This is put in place to not only protect victims from experiencing further damages but also to keep the dog from attacking anyone else. City and county ordinance in Solano County also dictates that all dogs are licensed. This licensing is intended to help owners find a missing dog and to help them in ensuring that the dog's vaccinations are up to date. All dogs, four months and older are expected to receive an applicable license for the county. A strict leash law is enforced in Solano County, and it dictates that a dog cannot be in the public or private property of another without a leash. The law also implies that the individual handling the dog should be fully capable of doing so, which typically means an adult who cannot be overpowered by the dog.
When a dog bite does occur in Solano County, and the incident is reported, the owner may be expected to put the dog on a quarantine that can take place at either the dog owner's home (if deemed capable of doing so) or the local animal care center. Throughout this quarantine, the owner, or animal care center personnel monitor the health of the dog watching for any signs of rabies. If a dog bites another animal aggressively or has reoccurring cases of dog bite incidents filed against them, the dog can be considered a Vicious or Dangerous Animal. If this is the case, the dog owner is expected to adhere to some safety regulations established by the court. These safety regulations could include:
Ensuring the dog has a leash on at all times outside the home
Ensuring there are adequate restraints on the premises of the dog owner, such as fencing or walls
Require the owner to attend training courses with the dog to ensure the dog can behave appropriately in public.
Dog bites can be incredibly damaging to the victims who have to suffer from them. For this reason, it is incredibly important to understand what to do to prevent a dog bite if you suffer a dog bite and the implications that a dog bite can cause. An expert lawyer experienced in dog bite cases can give you more details.
The Implications of Dog Bites and What To Do
According to some studies, most dog bites occur at home more than anywhere else, and they are most often caused by dogs that were are familiar with. Children between ages 5 and 9 and men are also at a heightened risk of suffering from dog bites. However, it is important to know that dog bites can occur to anyone at any time, so if ever approached by a threatening dog it is important to follow some of the following steps that are proven to help prevent a dog bite from occurring:
Don't encourage your dog to play aggressively
Don't disturb a dog that is sleeping, eating, or caring for its young
Don't pet a dog without allowing it to smell you first
If a dog looks as though they may attack, don't run from the dog
Don't panic or make loud noises when approached by an unfamiliar dog.
Don't approach strange dogs
When small children play with dogs, make sure that they are under supervision.
While these preventative measures can make the difference between suffering a dog bite wound or not, they are not a guaranteed preventative measure. Some dogs will still bite even when they are unprovoked. For this reason, it is important to understand the best course of treatment for your dog bite to prevent experiencing further damage. These treatments tend to vary depending on the severity of the injury, and it is always recommended to seek professional medical help if possible. Some of the treatments based on severity are as follows:
Minor Wounds: With minor dog bite wounds it is recommended that you wash the wound thoroughly with soap and water, apply an antibiotic cream, then cover the wound with a clean bandage. You should see a healthcare provider if the wound becomes: red, painful, warm, or swollen; if you develop a fever; or if the dog that bit you was acting strangely.
Deep Wounds: If you have suffered a deep wound it is recommended that you apply pressure with a clean, dry cloth to stop the bleeding. If the bleeding does not stop or slow, or you feel faint or weak, call 911 or any other local emergency medical service immediately. With deep wounds, it is highly recommended that you seek medical attention as soon as possible.
As mentioned prior it is important to seek professional medical help as soon as possible to stave off the possibility of suffering a life-threatening infection. However, even an immediate medical response cannot save every victim from suffering a dog bite wound infection. To help you understand the damages a dog bite wound can cause, we've compiled a list of some of the likely infections you could suffer after receiving a dog bite:
Rabies: Rabies is the most dangerous diseases that people can contract through dog bites. While cases of rabies are rare, the rabies disease is incredibly lethal. Rabies is a virus that affects the brain and once symptoms show is almost always fatal. One of the most common ways to contract rabies is through the bite and saliva of an infected animal. Victims who have been exposed to an animal that could have rabies should immediately seek out medical treatment.
Capnocytophaga: This is a bacteria that lives in the mouths of humans, dogs, and cats. These bacteria don't make dogs or cats sick, so it is not always easy to identify if your pet has it. The spread of Capnocytophaga to humans is rare, but they are typically spread through bites, scratches or close contact with a dog or cat. Most people who come into contact with dogs or cats do not become sick. However, people with a weakened immune system are at a greater risk of becoming sick.
Pasteurella: this is a type of bacteria seen in over 50% of infected dog bite wounds. The bacteria commonly cause a painful, red infection around the bite area, but it can cause more severe conditions in those with a weakened immune system.
MRSA: methicillin-resistant Staphylococcus aureus or MRSA is a type of staph infection that is resistant to some antibiotics. Dogs and other animals can carry MRSA without showing symptoms. However, the bacteria can cause skin, lung, and urinary tract infections in people. In some, MRSA can spread to the bloodstream or lungs and cause life-threatening infections.
Tetanus: Tetanus is a toxin produced by a bacterium called Clostridium tetani, and can cause rigid paralysis in people exposed to it through deep bite wounds.
As mentioned many times prior, dog bite wounds can be incredibly damaging, and in some cases can leave victims with truly life-threatening conditions. Fortunately, Solano and California dog bite laws ensure that if you suffer from the damages of a dog bite wound you can file a dog bite lawsuit against the dog owner for compensation for your damages. In the state of California, all dog owners are responsible for the damages their dog can cause, for this reason, it is important to retain legal representation from a skilled attorney with expertise in dog bite injury lawsuits to ensure you file your claim successfully.
How Normandie Law Firm Can Help
Having an experienced attorney on your side can mean the difference between filing a successful claim for compensation and having your case dismissed from court entirely. Clients who file a claim with the top Normandie Law Firm may find some if not all of the following damages compensable to them:
Past and Future Medical Expenses
Loss of Income
Loss of potential future income
Emotional Damages (anxiety, depression, PTSD, etc…)
Punitive Damages
Victims of a dog bites contact our Los Angeles law offices to learn more about how to receive compensation for their injuries. At Normandie Law Firm, our qualified attorneys w ith experience in dog bite cases can assist you in understanding dog bite ordinances in Solano County and fighting and in winning your dog bite lawsuit. While we are based in Los Angeles, we also practice in San Diego, Orange County, Riverside, Bakersfield, San Francisco, Fresno, Sacramento and throughout the state of California.
Free Second Opinions
Some attorneys will sign you up to their firm but will disappear once your name is on the paper as they are busy signing up more cases. In these instances, their business is based more on volume and will attempt to sign up as many cases as possible. In turn, they will spend less time on cases resulting in severely reduced settlements. Our firm will not treat you like a number. We will be in communication with you throughout our lawsuit and will treat you like family. So if you already have an attorney don't worry, we'll give you a second review of your case 100% free of charge. An attorney who has experience in dog bite cases will be available to assist you.
Zero Fee Guarantee-No Upfront Fees Ever
If you contact our law offices today, we can walk you through the complicated process of filing your claim completely free of charge. As a show this commitment to you and your case we offer our clients the benefits of a zero fee guarantee policy. Under our zero fee policy, all clients don't pay for our services until their case is won. If you feel in need of a second opinion, second opinion case reviews are also free under this policy. Please, feel free to give us a call, and our experienced lawyers can guide you down the path of receiving proper compensation for your damag