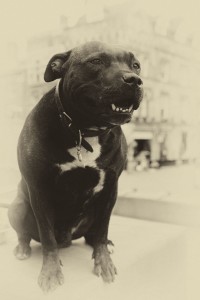 Owners of all dogs have a duty to ensure that their pets do not pose any danger or harm to other individuals.  Unfortunately, some owners fail to adhere to this law.  Although anybody is at risk for such attacks, the majority of dog bite victims are young children.
The personal injury attorneys form the Normandie Law Firm have successfully handled cases protecting the rights of innocent victims of vicious dog bite attacks.  Call for a free consultation of your case at (800) 790-5422.
Common Injuries Resulting from Severe Animal Attacks: Some of the most common injuries associated with animal attacks are as follows:
Filing a Lawsuit – Compensation For your Claim:
Victims of dog attacks caused by the negligence or wrongful conduct of others are entitled to full and just compensation for their injuries. Personal injury lawsuits are commonly based on a negligence cause of action. Negligence essentially requires the proving of four elements
1. The defendants owed the plaintiff a duty – Owners owe all individuals whether on a public street or on their premises a duty prevent attacks and bites inflicted by their pets.
2. The defendant owner of the animal breached his duty of care – A breach of a duty is usually proven by the facts of the case. Examples include, failure to close a gate, failure to put on a leash, failure to train a dog known to have a dangerous proclivity for attacking others.
3. The breach of the duty resulted in an attack on the plaintiff.
4. The plaintiff suffered injuries as a result of the attack.
Dog Bite Liability – Homeowners Policy:
According to recent reports dog bites account for one on three claims filed against homeowners insurances amounting to over $500 million in compensation paid by insurance companies to victims. As a result of mounting claims many insurances carriers have created carve out exceptions for specific breeds; in particular those with a high propensity of attacking individuals. Examples of breed specific carve outs include Pit-bulls, Rottweilers, and Doberman. In some instances insurance companies have been known to create carve out expectations for all breeds. Despites the recent trend to carve out such claims the vast majority of homeowners insurance policies still cover dog bite claims against innocent homeowners.
Compensation Available for Victims: Victims of serious injuries inflicted by the negligent or intentional acts of others are entitled to full and just financial recovery. The settlement amount in a personal injury case including dog bite claims is based on several factors including
Statute of Limitations for Filing Civil Injury Lawsuit in the State of California:
Generally victims if serious injuries including dog bites have two years from the date of the injury to file a claim in the court of law. Minors, individuals under the age of 18 have two years from the date of their 18th birthday to file a personal injury claim. Failure to file a claim in a timely manner may extinguish a victims right to compensation under the law. In certain circumstances courts will allow for a case to go forward even when the statute of limitations has run. Some examples include
Cost of Legal Assistance: The personal injury attorneys form our law firm work on a contingency fee basis. Contingency fee means that you don't have to pay any legal fees until and unless there is a successful settlements and resolution of your case. At the resolution of the lawsuit our law firm take a set percentage of the settlement as payment for incurred legal fees.
Free and Confidential Legal Consultation: All victims of harm are provided a free non cost and confidential legal consultation regarding their case. Feel free to contact our law firm toll free (800)790-5422.
More Information: