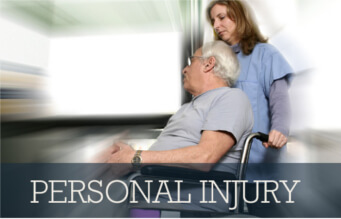 Dog bites can be incredibly devastating to those who experience them. Besides the physical trauma that can result from a dog bite incident, there is also a level of emotional and mental suffering that can leave a victim scarred for a long period. When a dog bite results in the amputation of a toe, finger, hand, arm, foot, or leg, however, the damages can last a lifetime. If you or a loved one has suffered an amputation injury as a result of a dog bite, you may be entitled to sue the dog owner or city for significant monetary compensation. At Normandie Law Firm, our skilled Los Angeles amputation lawyers can assist you in building your case, and eventually file a claim for compensation. If you have any questions after reading this article, please feel free to contact our top Los Angeles law offices for a free consultation. An expert lawyer experienced in dog bite cases will talk with you about your case.
Amputation Injuries
Amputation injuries can be performed intentionally just as often as they can occur accidentally. Amputations are in fact a widely performed medical procedure used to stave off dangerous infections and treat life-threatening diseases like cancer, gangrene, and diabetes. While amputation procedures certainly have their health benefits, accidental amputations can adversely affect the health of a victim and scar them for the rest of their lives. While this article focuses primarily on amputations caused by dog bites, accidental amputations can also be resulting from a wide variety of other incidents; some of which are listed below:
Automobile Accidents
Agricultural Accidents
Firearm/Explosives/Firework Accidents
Electrocution Accidents
Building and Car Door Accidents
These are just a handful of accidents that can cause an amputation; however, amputations can happen in any place at any time. The damages from an amputation can be severe not only because of the physical and mental trauma associated with them but the medical expenses that are bound to arise during treatment and recovery. Hospitalization, physical therapy, and possible prosthetic replacements aren't cheap, and when needed can leave the victim with a heavy financial burden. For this reason, when an amputation occurs at the fault of another, or in regards to this article, at the fault of dog's owner or city, you may be entitled to file a claim for compensation. An attorney who has experience in dog bite cases can help you receive a settlement.
Dog bites in most cases do not immediately amputate a victim. More often than not the dog's bite causes significant damage to the affected area or limb, so much so that a doctor may recommend amputating said area or limb. This is especially true if the dog bite results in an infection. As stated prior, infections are one of the leading reasons why a physician may call for an amputation. Infections also pose deeper risks to the victim; if left untreated, they can be life-threatening.
When victims experience amputations due to dog bite injuries, they have every right to pursue legal action against the party responsible for the damages. However, the complexities of filing a personal injury lawsuit as a result of a dog bite can be particularly tricky. Like any personal injury lawsuit, the circumstances of the dog bite can affect the proceedings of the suit itself, as well as party liability and the final compensable amount. For this reason, it is incredibly important to employ an attorney with expertise in dog bite injury lawsuits to assist you in filing your claim.
Lawsuit for Dog Bite Amputation
In more than half of the states in the U.S., the owner of the dog that commits the injury is to be held liable for the damages of the dog bite injury. In many states, this liability covers all kinds of dog injuries, from bites to scratches (however this is not the case in the state of California). Considered 'strict liability' statutes, they impose liability without particular fault. This means that the injured party does not have to prove that the dog owner acted in negligence or caused the injury by failing to act. The owner can still be held liable even if they weren't aware of the dog's aggressive behavior. For a victim to win a lawsuit under the strict liability statute, they must prove four of the following things:
The injured person was attacked or injured by a dog
The person being sued (the defendant) is the owner of the dog
The victim didn't provoke the dog bite
The victim was acting peaceably somewhere he, or she has the right to be
If all these four are true in your case, then you can file a lawsuit for a dog bite against a dog owner. However, if a stray dog causes injury, the local animal control can be held liable for the damages. The process of suing a city or particular agency for damages can be incredibly complicated and varies from place to place. For this reason, it is highly recommended that an accomplished attorney with experience handling dog bite claims is retained in the event of dog bites caused by a stray dog.
About Normandie Law Firm
Having an experienced attorney on your side can make the difference between filing a successful claim for compensation and having your case dismissed from court. If you file a claim with our top-rated Los Angeles Law Firm you could find some, if not all, of these following expenses compensable:
Any and all medical expenses
Loss of Income
Loss of potential future income
Emotional Damages (anxiety, depression, PTSD, etc…)
Punitive Damages (which are only able to be won by a qualified lawyer, as these damages are notoriously difficult to acquire)
Free Consultation and Zero Fee Guarantee
Victims of dog bite amputations can contact our experienced lawyers to learn more about how to receive compensation for their injuries. Our team of attorneys with experience in dog bite amputation cases is committed to ensuring every one of our clients has the resources to put up a fair fight for their case. As a show of this commitment to you and your case, we offer our clients the benefits of a zero fee guarantee policy. Under our zero fee policy, all clients don't pay for our services until their case is won. If you feel in need of a second opinion, second opinion case reviews are also free under this policy. Call our law offices today for a free consultation by one of our skilled attorneys, and we can discuss the incident, your damages, and the path to receiving proper compensation for your damages.