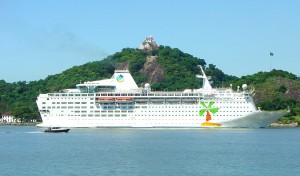 The Normandie Law Firm take great pride in representing passengers of cruise ships who have suffered serious injuries on board seafaring vessels due to the negligent or wrongful acts of others. Our team of legal experts have the expertise and knowledge to take on the largest Cruise ship companies including Princess Caribbean, Royal Caribbean, Carnival, Norwegian, Disney, and Celebrity in order to make sure you or your loved one receive full and just compensation you are entitled too. If you or your loved one have suffered a tragic injury or been a victims of violence contact our law office toll free (800)790-5422. All legal consultations with our attorney are provided free of charge. 
Common Accidents and Injuries On Board Cruise Ships
Financial Recovery for Injuries – Potential Value of My Case
Victims of injuries on board cruise ships and cruise liners are entitled to financial compensation for all their harms. A list of harms compensable in cruise ship injury cases are as follows:
Time line for Filing a Maritime Cruise Ship Accident Case
The statute of limitations (SOL) for filing a personal injury case usually depends on the location (jurisdiction) where the accident took place. For example the SOL in the state of California is two years from the date of the injury. However maritime cases are different. Adults who have suffered injuries while on board cruise ship have one year from the date of the incident.
Cost of Hiring an Attorney to Represent You in the Court of Law: Our attorneys work strictly on a contingency fee basis. This means that our clients do not have to pay for any out their legal fee out of pocket. Our law firm will only get paid a percentage of the settlement amount once there is a successful resolution of your case.  
Free Case Review Available: Our cruise ship litigation legal team provide all prospective clients with a free no cost and confidential evaluation of your claim. If you have any further legal questions and would like to speak with us feel free to contact our law offices toll free. (800)790-5422.