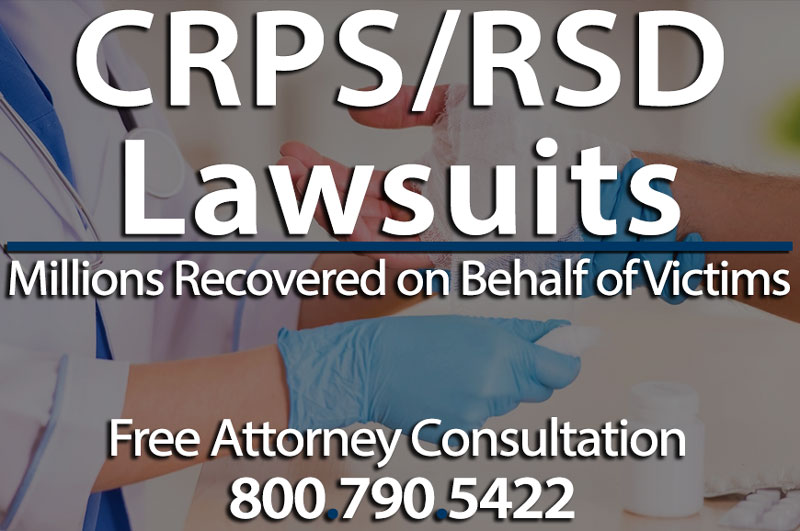 If you or a loved one have been diagnosed with CRPS or RSD and live in the Fresno metropolitan area, it may be in your best interest to seek medical treatment from a medical facility or physician that is experienced at treating this debilitating condition. Unfortunately, there is no cure for this devastating nervous system disorder, and as a result, the only way to reach a form of recovery is through adequate and specialized treatment. While you can receive treatment through your primary care physician, there is no guarantee that this treatment will help alleviate the day to day pains that CRPS can cause. In this article, we will cover the CRPS condition itself, the causes of CRPS, the symptoms, and the best treatment facilities in and near the Fresno area that specialize in treating CRPS patients.
CRPS and RSD: The Debilitating Condition
Reflex sympathetic dystrophy (RSD) otherwise known as complex regional pain syndrome (CRPS) is a chronic nervous system disorder which is known to cause the significant day to day pain and discomfort. Unfortunately, there is no cure for this disorder, and the medical community still knows very little about the nature of CRPS and RSD. As a result, a general physician will often misdiagnose CRPS or RSD as another condition. This can result in a worsening of the condition as studies have shown that the sooner you treat CRPS and RSD the more likely the body will respond to the treatment. For this reason, victims of CRPS and RSD should seek treatment from a medical facility that specializes in the field of neurology. To give you a clear idea of what CRPS looks like when it afflicts victims we've included some of the common symptoms that arise after a diagnosis:
Chronic pain which has a burning sensation: This symptom is characterized as being far more significant than the original injury that caused the condition to begin with. It is often excruciatingly painful, and victims note that the afflicted area is sensitive to touch sound and temperature.
Inflammation of the afflicted area: The area that is afflicted with CRPS often swells as a result. This inflammation is often characterized as a bruising, mottling, or reddening of the skin.
Spasms: The damage to the nervous system results in muscle spasms, which can affect everyday mobility.
Insomnia and other mood disorders: CRPS has also been shown to cause significant changes to the limbic system causing things like short-term memory loss, disruptions in sleep patterns, and mental confusion.
Decreased mobility of affected area: Some patients have complained of being unable to effectively move the part of the body affected by this condition. This includes joint stiffness as well and can require extensive physical therapy to reach some form of recovery.
Spreading: Sometimes, when left untreated, CRPS can spread from the initially affected area to other parts of the body, making the condition far more challenging to treat.
It is important to note that these symptoms are not felt by all victims of CRPS. In some cases a CRPS victim may experience all of these symptoms, in others, they may experience only one or two of the above symptoms. This is precisely why diagnosing CRPS is so difficult, as the symptoms are often incredibly difficult to identify. While there is still very little known about CRPS medical professionals, have been able to characterize two forms of CRPS. These two kinds of CRPS are bulleted below for your reference:
CRPS Form I: CRPS I is identified as a nerve disorder that occurs after a minor injury. This form of CRPS usually afflicts the arms or the legs, and are caused by injuries like a break or fracture, a puncture injury, infections, or a spinal cord injury. It is important to note that 90% of all CRPS cases are diagnosed as form I
CRPS Form II: Injury often causes CRPS II to a specific nerve. This is the least common form of CRPS, taking up as little as 10% of all diagnosed CRPS cases.
CRPS is believed to be caused by the damage being done to the nerves that control the sweat glands and the blood vessels of the affected area. Due to this damage, the nerve loses control of its primary function resulting in CRPS and its essential characteristics. Originally it was thought that CRPS was only caused by physical trauma. However, it is now known that CRPS can arise from other trauma such as heart attacks or strokes. Study of the condition has also revealed that adults between age 40 and 60 are more likely to be diagnosed with CRPS; however, it is important to note that anyone can be diagnosed with CRPS at any age. Since there is still very little known about this condition, if you believe you suffer from CRPS it is in your best interest that you seek medical treatment from a facility near you that specializes in neurology.
Medical Facilities in Fresno that can treat Complex Regional Pain Syndrome and Reflex Sympathetic Dystrophy
If you or a loved one suffer from CRPS or believe you are suffering from CRPS and live in the Fresno metropolitan area, it is highly recommended that you seek treatment from a medical facility or doctor that specializes at handling this debilitating condition. Many who are diagnosed with CRPS often rely on treatment from their primary care physician. However, this treatment is not designed to treat the CRPS condition specifically. For this reason, victims of CRPS native to the Fresno area should seek medical treatment from one of the following specialized physicians or medical facilities:
Abbas Mehdi Inc: Mehdi Abbas, MD
Community Neurology and Pulmonary Medical Group
Dr. Kurt V. Miller, MD
California Headache & Balance: Helm Melvin
Dr. Parminder Bhatia, MD
University Neurology Associates
Dr. Paul S. Wolf, MD
Alan Birnbaum, MD, QME
Neuro Pain Medical Center
Dr. Ernestina H. Saxton, MD
Isabelo S. Artacho, M.D. Child Neurology
University Neurosciences Insitute
Dr. Stuart J. Glassner
Suri Madhav, MD
California Neurological Center
Frank L Cantrell Inc
Fresno Neurological Associates
Victoria Walton, MD
Dr. Timothy Foster, MD
Dr. Harrol T. Hutchison
Dr. Armen Choulakian
Mark Levy, MD
Neurosurgical Associates
Cong Zhi Zhao, MD
Christopher M. Bauer, PhD
California Neurological Center
Calmes Robert L. MD.
Harvey L. Edmonds Inc
Margaret Sarwar Neurologist
Children's Hospital Central CA: Magram Gary MD
William Likosky, MD
Puniani Trilok S MD
Pediatric Neurology: Ehrreich Steven T MD
Dr. Harrol T Hutchison, MD
Wolf Epilepsy Center Inc
Dr. Jeffery S. Mogelof, MD
Sanjay Chauhan Inc
Dr. Loan Nguyen Inc
Genetic Medicine Central California
Fresno Nephrology Medical Group
Ian Johnson M.D.
George KF Siu Inc: Siu George K F MD
Dr. Ali Najafi, M.D
Central California Faculty Medical Group
Dr. V R. Smith, MD
Aryan Henry, MD
Christopher Perkins MD & Andrea Stebel, MD
Dr. Ernest B. Miller, MD
These are just some of the medical facilities and doctors that specialize in neurology in the Fresno area. Due to the size of the Fresno metropolitan area, it may be in your best interest to do further research and find the medical facility closest to you. If you are not located in or near Fresno, we recommend that you seek medical assistance from a neurologist, muscle pain, or CRPS specialist practicing in your area. If your CRPS was caused by a physical injury inflicted by the negligent actions of another, you might want to seek legal consultation from a lawyer with experience in dealing with personal injury CRPS cases.
How Normandie Law Firm Can Help
If you or a loved one have been diagnosed with CRPS, as a result of an injury or physical trauma caused by the negligence or misconduct of another you may be eligible to file a claim for monetary compensation for the damages that you have suffered. However, when moving forward with legal action, it is highly recommended that you see representation from a skilled attorney. At Normandie Law Firm, our injury attorneys experienced in cases regarding CRPS can guide you through the process of building your case, filing your claim, and reaching a satisfactory settlement for your case. While our law offices are based near Fresno, our attorneys can help those diagnosed with CRPS in cities like Los Angeles, Oakland, Palo Alto, Mountain View, Riverside, Orange County, San Bernardino, San Francisco, Sacramento, San Diego, and throughout the state of California.
Free Second Opinions
Other attorneys will sign you up for their firm but will disappear once your name is on the paper as they are busy signing up more cases. In these instances, their business is based more on volume and will attempt to sign up as many cases as possible. In turn, they will spend less time on cases resulting in severely reduced settlements. Our firm will not treat you like a number. We will be in communication with you throughout our lawsuit and will treat you like family. So if you already have an attorney don't worry, we'll give you a second review of your case 100% free of charge.
Zero Fee Guarantee-No Upfront Fees Ever
If you contact our law offices today, we can walk you through the complicated process of filing your claim completely free of charge. As a show this commitment to you and your case we offer our clients the benefits of a zero fee guarantee policy. Under our zero fee policy, all clients don't pay for our services until their case is won. If you feel in need of a second opinion, second opinion case reviews are also free under this policy. Please, feel free to give us a call, and we can guide you down the path of receiving proper compensation for your damages.