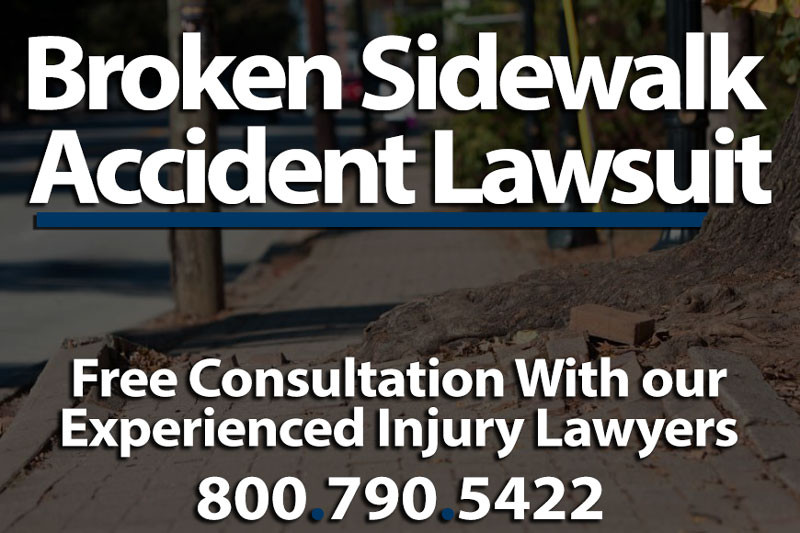 When walking down the sidewalk, very few people expect to trip and fall. The truth of the matter is trip and fall accidents can happen anywhere, especially on a damaged sidewalk. Tripping on a public sidewalk can result in some truly damaging injuries, some of which may require extensive medical treatment to recover from fully. This hospitalization can also be incredibly expensive and challenging for the most victims to fund on their own. Thankfully, if you or a loved one has suffered a trip and fall injury as a result of a defective or damaged sidewalk, you may be eligible to file a broken sidewalk lawsuit and collect significant monetary compensation. At Normandie Law Firm, our top-rated Los Angeles broken sidewalk attorneys can guide you through the process of suing the city or government responsible for your damages. If you have any questions after reading this article, please feel free to contact our top law offices to receive a free compensation from one of our skilled attorneys with experience in trip and fall cases.
Trip and Fall Injuries
Trip and fall accidents can truly occur anywhere at any time, and can inflict a series of damages that can range from minor bumps and bruises to severe life-long conditions. Some common damages from a trip and fall accident are listed as follows:
Head Injuries: Head injuries can range from minor contusions (or brain bruising) to more severe traumatic brain injuries or TBIs. Some TBIs can cause ongoing seizures, mood changes, cognitive impairment and other debilitating symptoms. In most cases, head injuries require emergency room treatment, or hospitalization and in more severe cases can result in death.
Hip Fractures: Hip fractures often require surgery and extended hospitalization. In some more severe cases, surgery may be necessary to implant an artificial hip. Out of every five hip fracture patients, one of them dies due to their injuries
Back and Spinal Cord Injuries: Injury to the spinal cord can lead to permanent paralysis, temporary paralysis and other severe neurological and sensory impairments
Shoulder Injuries: trip and fall accidents can result in shoulder dislocations or more severe forms of shoulder injuries called brachial plexus injuries. The brachial plexus is a network of nerves that connect the shoulder, arm, and hand to the spinal cord. These injuries are often treated with surgery followed by extensive physical therapy
Sprains and Fractures: The force of tripping and falling can cause minor to severe bone injuries. In some cases, the impact of the ground could cause minor sprains, in others; it could cause debilitating bone breakage that may result in temporary disability. Some of the common fractures that victims suffer include hip, spine, forearm, leg, ankle, pelvis, upper arm and hand.
These are just some of the injuries a victim can sustain as a result of a trip and fall accident. As previously mentioned some of these damages can be relatively minor, but in some severe cases, they can require extensive medical treatment. When a trip and fall accident is caused as a result of the negligence of a city or local government to not properly inspect or construct a sidewalk, street, curb, walkway, sideways, pavement, or road, the victim can file a lawsuit to claim compensation for their damages. However, like all lawsuits, there are some rules and guidelines that must be followed if you hope to accomplish a successful claim of compensation. For this reason, it is incredibly important to seek legal representation from a qualified attorney with expertise in trip and fall injury lawsuits.
Trip and Fall Cracked or Broken Sidewalk Lawsuits
With all personal injury lawsuits, it is vital that you can determine who is liable for the damages inflicted upon you. You must then be able to prove that the property owner or negligent manager actions caused particular injuries. However, when a trip and fall accident is caused by a cracked, raised, buckled, uneven, or sunken sidewalk it is often difficult to discern who exactly should be responsible for the damages. When it comes to public sidewalks, the liability for a sidewalk's defective condition depends on a state's laws, and even on the homeowner's deed. In some states, the law makes it clear that the municipality is liable for the maintenance of public sidewalks and walkways. In other states, the ruling may be vaguer. In these vague states, it could be the municipality that is liable, but it could also be the property owner or both parties. This is why it is vital that you seek an accomplished lawyer experienced in sidewalk trip and fall cases, as he can help you navigate the complicated process of filing a lawsuit. Some common causes of sidewalk trip and fall accidents are listed as follows:
Foot gets stuck in street pothole
Uneven sidewalk
Missing pavement
Sunken streets
Broken Curb
Regardless of the circumstances of your injury, it is important to note that there are a few special rules that apply to a wide number of states. One such rule is the statute of limitations that influence your case. The statute of limitations vary from state to state, but they determine the time in which you can file a lawsuit against a municipality. In most cases, the time limit is fairly short (sometimes as little 30 days) to report the incident to the proper department of the city or town. If this incident isn't reported in this time your case is likely to be dismissed from court. An attorney with experience in handling trip and fall sidewalk lawsuits can assist you in determining the exact rules that govern your case.
As with any personal injury lawsuit, it is vital that you prove the negligence of the property owner, or party responsible for the upkeep of the damaged property. While a sidewalk accident lawyer might best assist you in determining the best manner by which to present your claim of negligence it is helpful to understand a claim's key components. These components are listed as follows:
Duty: The plaintiff (injured or damaged party) must be able to show that the defendant (property owner) owed a legal duty to the plaintiff under the particular circumstances of the case.
Breach: The plaintiff must be able to show that the defendant breached said legal duty through specific actions or failing to act appropriately
Causation: The plaintiff must be able to show that the defendant's actions or lack thereof caused the plaintiff's injuries
Damages: The plaintiff must be able to show that they endured some specific damages. This can usually be shown through the presentation of medical records, a loss of wages, or a loss of potential income.
As with any personal injury case, it is also incredibly important that you collect all the evidence necessary to prove your case. This evidence can include photographs, eyewitness testimony, and even medical records. Immediately documenting the scene is crucial to the success of your case, as the next day the municipality or property owner may move to correct their negligence before you can collect the proper evidence.
When pursuing legal action against a municipality, it is also important to understand that they likely have the resources to hire a team of expert lawyers to dispute your government claim for compensation. So, if you suffered an accident in L.A county, it is vital that you seek the representation of an expert attorney who has experience in trip and fall cases in Los Angeles.
How Normandie Law Firm Can Help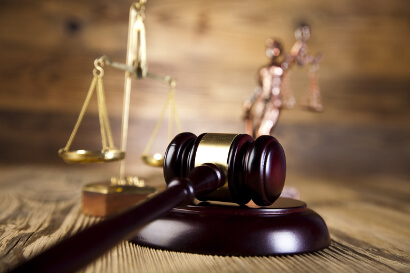 If you or a loved one has suffered injury as a result of a damaged sidewalk, street, or road, you may be entitled to file a trip and fall sidewalk accident lawsuit against the party deemed responsible. Clients who file their case with our law firm can expect to see some if not all of the following damages compensable:
The Past and Future Medical Expenses
Loss of Wages
Loss of potential future wages
Pain and Suffering
Emotional Distress (anxiety, depression, PTSD, etc…)
Punitive Damages (which are hard to win, and can only be argued by an attorney with experience handling trip and fall claims)
Contact our law firm today, and one of our experienced lawyers can help you earn the compensation that you deserve for your damages. While our attorneys are based out of Los Angeles, we also practice in San Jose, Oakland, San Francisco, Sacramento, Fresno, San Diego, Orange County, Stockton, Bakersfield, and throughout the entire state of California. As a show this commitment to you and your case we offer our clients the benefits of a zero fee guarantee policy.
FREE CONSULTATION: Under our zero fee policy, all clients don't pay for our services until their case is won. If you feel in need of a second opinion, second opinion case reviews are also free under this policy. Call now for a free consultation by an experienced attorneys, and we can guide you down the path of receiving proper compensation for your damages.