How Much is My Auto Accident Case Worth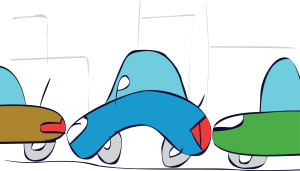 Auto accidents are the most common type of personal injury claim filed in Los Angeles County. Our law firm has settled hundreds of auto accident injury claims over the past decade. Perhaps the most common question asked by our clients is, "what is the value of my case," and "how much money will I receive when the case is settled."
As a result our attorneys have decided to compile a list of the most important factors in determining the average value of a car accident case.
Special Note: Every case is different comprising of a unique set of factors which determine its value. The best way to determine the value of your case is by speaking with one of our attorneys. Feel free to contact our law firm if you wish to speak with one of our attorneys. All consultations are offered free of charge.
Factors in Determining the Value of Your Car Accident Case
1. The Cost Associated With the Treatment of Injuries Suffered: By far the most important factor in determining the value of an auto accident case is the type of harm suffered and the medical costs associated with proper care and rehabilitation. Typical injuries resulting from auto accidents include slipped discs, whiplash, broken or fractured bones, brain damage, ocular injuries, and spinal cord injuries.
2. Economic Damages: Recovery is also available in personal injury cases for loss of wages and loss of future income capacity due to the inability of the victim to be able to work or perform in the same occupation as before the accident.
3. Non-Economic Damages: In the state of California victims of auto accidents are entitled to compensation for the physical pain and mental anguish suffered. Pain and suffering is awarded by the jury on a Per-Diem basis; the jury calculates a daily value that a person should be compensated for the specific physical pain and mental suffering that had been suffered and multiples that number by the number of the injured party has suffered and is expected to suffer.
5. Availability of Punitive Damages: Punitive damages serve the purpose of punishing the at fault party to such an extent so that he or other likeminded individuals will refrain from partaking in harmful actions in the future. Punitive damages can greatly exceed the amount of damages suffered by the victim.
Free No Cost Case Evaluation: If you have any further legal questions regarding your auto accident claim feel free to contact our law offices. All legal confidential consultations are provided by our attorneys free of charge.