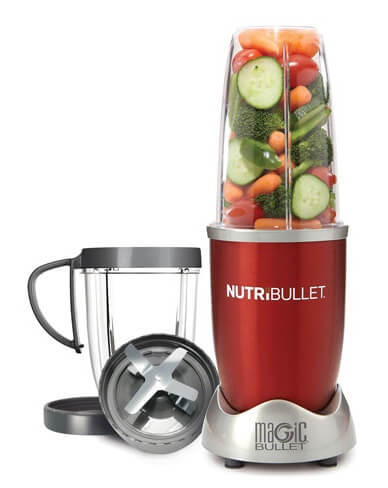 The Nutribullet is a product known the world around for its incredible ability to blend fruits and vegetables. What sets Nutribullet apart from other common nutritional blenders, is the fact that the Nutribullet blender extracts all the nutrients from foods. Through its powerful blender, the Nutribullet can convert vegetables, fruits, nuts, seeds and other foods straight into liquids making for easier consumption. However, many have taken note of the hazards of Nutribullet as well. Due to a serious product defect, Nutribullet users have had their systems explode on them, causing severe scalding injuries. If you or a loved one has been injured by a Nutribullet explosion you have every right to file a lawsuit against the manufacturing company responsible for the defect, however, it is important to understand the statute of limitations that govern filing a case of this nature. Fortunately, our experienced lawyers at the top-rated Normandie Law Firm can not only effectively represent your case in court, but we can also help you understand and follow the statute of limitation laws enforced in California and throughout the United States. If you have any questions after reading this article, please feel free to reach out to our law offices for a free consultation by one of our well-versed legal advisors.
The Statute of Limitations for Filing a Lawsuit for NutriBullet Explosion Injuries
The statute of limitations for any lawsuit is the amount of time in which a plaintiff or injured party has to bring a case forward. This statute of limitations varies from state to state, and changes depending on the type of case that is being filed. If the statute of limitations is not followed, there is a likely chance that your case will be dismissed from court entirely. For this reason, it is incredibly important to seek out legal representation from an attorney that understands the timeline to sue for injuries caused by NutriBullet explosions. For instance, in the state of California, the statute of limitations for personal injury cases, including those caused by product defects, dictate that the damaged party has two years from the date of the injury to go to court to file a lawsuit against those responsible. There are some exceptions to these rules, however, and it is important to note them when moving forward. For instance, if your injuries were caused somehow by a city, county, or California state government agency, you would have a time limit of six months from the date of the injury to file a claim. If the plaintiff is a minor, meaning younger than 18-years-old, the statute of limitations rules does not apply to them until they turn 18. If the defendant was out of state for a period, then the statute of limitations that influence California, are put on hold for the duration the defendant was beyond California state borders. There are also guidelines for the mental health of the plaintiff. If the plaintiff, or damaged party, is found to be mentally incompetent at the time of the injury, the statute of limitations is paused for the duration of the plaintiff's mental incompetence. There is also an exception if the defendant dies before the statute of limitations runs out, then the lawsuit can still be filed within a year of the defendant's death. If a plaintiff is imprisoned after receiving injury, then the statute of limitations will either be put on hold until the plaintiff is released from prison, or for two years, whichever comes sooner. For military service men and women, the statute of limitations is put on hold for the duration of their time of service. These exceptions, are often complicated to navigate especially when taking on a large company like Nutrisystem, for this reason, it, is in your best interest to seek legal counsel when moving forward with your lawsuit.
Filing a Lawsuit Against Nutrisystem
While understanding the deadline to sue Nutrisystem is incredibly important, it also helps to understand the process of determining who is liable for the damages that you have received. Placing liability successfully can truly either make or break your case. Regarding cases regarding injury caused by product defects, placing liability depends on what party was responsible for causing the defect that caused injury. Typically, a defect occurs during one of the following three stages of a product's production line:
Design Defects: These are the defects that can occur before the product is sent to the assembly line. The defects that occur in this stage of production are faults that make the product inherently dangerous. In most cases, these defects can lead to full-scale product recalls, and the company which organized the design of the product could be held liable for the damages.
Manufacturing Defects: These defects typically occur on the assembly line of the product. They can range from minor mistakes along the manufacturing chain to reoccurring mistakes that can result in large recalls. In these instances, the manufacturing company could be deemed responsible for the damages.
Marketing Defects: These defects occur during the marketing of a specific product. These defects include things like improper labeling, insufficient instructions, or inadequate safety warnings.
Thanks to product liability laws, whenever a company causes a defect that somehow harms a consumer, that consumer has every right to file a product liability lawsuit against the company deemed responsible for the said defect. This is especially true with the NutriBullet product defect. The defect caused by the NutriBullet company can leave consumers with terrible burn injuries, some of which are nearly impossible to recover from fully. Those responsible for the damages caused by their NutriBullet product should be held fully responsible for the damages inflicted. However, when filing a lawsuit against a large company like the company that produces and manufactures NutriBullet it is important not to go it alone. Large companies, like the one that produces NutriBullet more than likely, have the capacity and the resources to employ a whole host of legal experts trained and ready to dispute your case.
The company may also request that you return the product for repairs or a refund. Do not do this! You will lose your only piece of crucial evidence if you do. Instead, make sure to:
(1) DO NOT return the item to the manufacturer ot receive a refund; that will destroy all evidence you have to pursue the case.
(2) DO NOT tamper with the product or try to fix it.
(3) Seek immediate medical attention with a doctor so that there is no gap in medical treatment.
(4) Hold on to any receipts or documentation of purchase.
How Normandie Law Firm Can Help
Having the right attorney on your side can mean the difference between filing a successful claim for compensation and having your case dismissed from court entirely. If you file a claim with our law firm, we can ensure that you receive all the resources necessary to receive compensation for the damages that you have endured. Clients who file a claim with us can expect to see some if not all of the following damages compensable to them:
Past and Future Medical Expenses
Loss of Income
Loss of potential future income
Emotional Damages (anxiety, depression, PTSD, etc…)
Punitive Damages
Victims of burns caused by the NutriBullet can contact our Los Angeles law offices to learn more about how to receive compensation for their injuries. At Normandie Law Firm, our California attorneys can assist you in understanding the statute of limitations that influence your particular case and can put you on the path to finding a favorable outcome for your case. While we are based in Los Angeles, we also practice in San Diego, Orange County, Riverside, Bakersfield, San Francisco, Fresno, Sacramento and throughout the state of California.
Free Second Opinions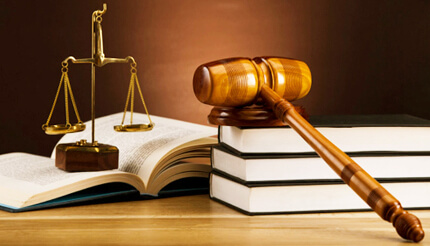 Other attorneys will sign you up to their firm but will disappear once your name is on the paper as they are busy signing up more cases. In these instances, their business is based more on volume and will attempt to sign up as many cases as possible. In turn, they will spend less time on cases resulting in severely reduced settlements. Our firm will not treat you like a number. We will be in communication with you throughout our lawsuit and will treat you like family. So if you already have an attorney don't worry, we'll give you a second review of your case 100% free of charge.
Zero Fee Guarantee-No Upfront Fees Ever
If you contact our law offices today, we can walk you through the complicated process of filing your claim completely free of charge. As a show this commitment to you and your case we offer our clients the benefits of a zero fee guarantee policy. Under our zero fee policy, all clients don't pay for our services until their case is won. If you feel in need of a second opinion, second opinion case reviews are also free under this policy. Please, feel free to give us a call, and we can guide you down the path of receiving proper compensation for your damages.