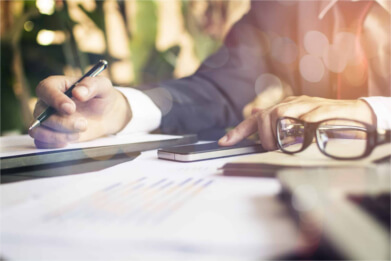 In most cases, burn injuries are minor scalding wounds that can be treated with a bit of cold water and maybe some burn cream. They often occur in the home and result from touching a hot stove or brushing a still-hot clothing iron. Although, in some more severe cases, burn injuries can result in extended hospital stays, expensive treatment, and sometimes invasive reparative surgery. These more severe cases can be taxing on both the wallet and the body. If you or a loved one has suffered a burn injury at the fault of another, they may be held liable for the damages you have had to endure. In these cases, you should not have to pay out of pocket for the treatment of an injury you had no part in causing. At the top-rated Normandie Law Firm, our skilled Stockton burns injury lawyers can help you pursue a personal injury lawsuit against the at-fault party and earn you substantial monetary compensation for the damages that you have had to endure. If you have any questions after reading this article, please feel free to contact our top law firm for a free consultation with an attorney who has experience handling burn injury claims.
What Are Burn Injuries
Burn injuries are typically characterized by damage to the outermost layer of skin. This damage can be inflicted by contact with a hot surface like a pot or radiator, or it could even be caused by exposure to harsh alkaline or acidic chemicals. Below we've compiled a list of some of the leading causes of burn injuries.
Fire
Hot liquid or hot steam
Hot metal, glass or other similar objects
Electrical currents
Radiation from X-Rays
Sunlight or ultraviolet light from a sunlamp or tanning bed
Chemicals like strong acids and alkaline
The source of the burn can directly affect both the severity and the characteristics of the burn inflicted. For instance, a burn from an electric current will not be visible to the untrained eye, but to a skilled health care professional, may be hazardous to the patient's long-term health. More common sources, like a hot stove, will more than likely cause burns that are visually apparent. In almost all cases of severe burns, however, it is wise to seek immediate medical treatment. Below we have also made a list of the varying degrees of burns, their characteristics, and the most efficient course of treatment.
First-Degree Burns: First-degree burns are the most common type of burn. They are more likely to occur at the household than anywhere else and can often be treated with at home or over the counter remedies. If you experience a first-degree burn, it is recommended to run the burned area under cold water and to administer burn cream if the burn is especially severe. First-degree burns are often characterized by a reddening of the skin.
Second-Degree Burns: Second-degree burns are considered the most immediately painful. In some cases, they can be treated with at home and over the counter remedies, but if the burn has spread to sensitive areas or covers a wide region of the body, it may be wise to seek medical treatment. Second-Degree burns are characterized by a blistering and reddening of the skin. Keeping the area clean and bandaged is key to properly treating a second-degree burn
Third-Degree Burns: Third-Degree burns are incredibly severe and in almost all cases require immediate medical attention. While they are not as immediately painful as second-degree burns, third-degree burns can cause long lasting damage to the skin. In some cases, treatment involves reparative surgery as third-degree burns damage all layers of the skin. Third-degree burns are characterized by a charring of the skin and a rough leathery texture
Fourth-Degree Burns: fourth-degree burns are the most severe kind of burn. Fourth-degree burns not only damage all skin layers, but damage deeper tissues as well, such as muscle, tendons, and even bone. If you experience a fourth-degree burn, it is recommended to seek immediate medical attention. The treatment of fourth-degree burns often leads to intensive surgical procedures. Fourth-degree burns are characterized by a blackening of skin and a potential loss of the burned region.
If you or a loved one has suffered a burn of any degree due to the fault or misconduct of another you have a right to file a lawsuit against that damaging party. With the help of a qualified attorney with expertise in burn injury lawsuits, you can claim proper compensation that could cover medical expenses, loss of wages, loss of future income, and a repayment for pain and suffering. However, the process of filing a claim differs, depending on the situation of your incident. To file a successful claim, it is vital to understand both the nature of the circumstances that led to your injury and the complex rules and limitations that come with filing your case.
Burn Injury From Defective Product
If you or a loved one suffered an injury from a defective product, the manufacturer, assembly company, or retailer, the company that caused the defect can be held liable for your damages. Under Product Liability Laws, companies can be held responsible for the damages that a consumer can sustain from a faulty product. These laws are put in place so that a consumer can more easily file a lawsuit against the company responsible. However, that is not to say that filing a lawsuit against a company for a defective product is easy. There are a variety of factors that go into filing a personal injury lawsuit for a defective product. To file a successful case, you must be able to prove one of the following defects was apparent in your product:
Design Defect: A design defect is present in a product before it is even assembled and put on shelves. This defect occurs during the creation of the product and makes it inherently dangerous for consumers.
Manufacturing Defects: These are defects that occur during the assembly of the product. In these cases, the company that organizes the product assembly line may be held liable for damages.
Marketing Defects: Marketing defects occur when there is a dangerous error in the product's marketing. These errors include things like: inadequate safety warnings, insufficient instructions, and improper labeling.
When filing a product liability lawsuit against a company it is wise to employ the help of a skilled personal injury or product liability attorney. At the Stockton-based Normandie Law Firm, our accomplished attorneys with experience in product liability cases can assist you in determining who is liable in your product liability lawsuit and what damages you should be compensated for.
Construction Site Burn Injuries
Construction workers who experience a burn injury while working on a construction site have a right to claim their employer's workers' compensation insurance. They can also pursue legal action against any third party that may have contributed to their injuries. This can involve the construction site owner, the general contractor, a sub-contractor, the manufacturer of construction equipment, or any other liable third party. These workers can receive a sizeable workers' compensation claim as well as the funds that may result from a lawsuit settlement. Below is a list of questions one of our attorneys may ask a construction site worker before filing their claim:
Who was responsible for safety at the construction site?
Were any industry standards, like OSHA standards, violated at the site
What was the nature of the injury? Was the injury sudden, like an electrocution, or did it develop over time?
Was the injury reported to your employer
Did the employer provide safety equipment to help prevent injury
Did the employer provide safety training for their workers
Have any other workers at the same construction site been injured similarly?
An expert attorney who has experience in worker's compensation cases can help bring you a settlement for your burn injury.
School or Day Care Burn Injuries
All schools and daycares are expected to uphold a standard of care for every one of their students. This standard of care is often described as the 'Due Care.' 'Due Care' is the level of care in which any other similar school or daycare would provide for its attendees. This duty can include providing things like safe playground equipment, to ensuring classrooms are free from obvious hazards. The duty of 'Due Care' also requires that schools and daycares have adequate resources to treat injured students when accidents occur. If at any point, this duty of 'Due Care' is breached, that school or daycare can be held liable for the damages. Bulleted below are two of the main elements which are expected to be evaluated when proving a breach of 'Due Care.'
The Cause of the Injury: What was the cause of the specific injury? Was the injury caused by a lack of supervision? To prove a breach of 'Due Care,' you must define the cause of your child's injury.
The Nature and Foresight of Injury: Could the injury be avoided at another comparable daycare or school? If the answer to this question is yes, then the school or daycare can be sued for a breach of Due Care, and a personal injury lawsuit can be filed against them.
You can move forward with a claim with the assistance of a lawyer experienced in burn injury cases.
Home & Apartment Building Burn Injuries
Burn injuries are considered to occur most frequently at home. In most cases, this is not at the fault of home or apartment complex property owner. However, in some instances, burn injuries occur due to some fault on the property, and when no action is taken to fix this fault, the property owner can be held liable for the damages incurred. Filing a lawsuit against a property owner is very similar to filing one against any other business owner. Suing a property management company, however, can be a little more challenging. In some cases, property management companies can withhold the identity of the actual property owners resulting in the company only having limited liability for your damages. For this reason, it is recommended that you seek a skilled real estate attorney to help root up information about the owners of your particular home.
When filing a personal injury lawsuit against a property management company or owner, you must be able to prove the negligence of their actions (or lack thereof). Proving negligence in these cases requires that you prove the following elements:
Duty: You must be able to show that the owner had some legal duty to you and their tenants.
Breach: You must be able to show that the owner breached their legal duty through specific action, or failing to act.
Causation: You must be able to show that the owner's actions, or lack thereof, caused the damages that you are seeking compensation for.
Damages: You must be able to show that you have been harmed in some way. This can usually be done through medical bills or a loss of wages.
Workplace Burn Injuries
In most cases, burn injuries at the workplace, result in a claiming of workers' compensation benefits. These benefits are offered by an employer to their employees that often cover medical expenses and a portion of the wages lost from the injuries. The amount that an employer is required to provide their employees varies from state to state, and in all cases, a worker cannot pursue successful legal action against an employer if these benefits are provided and substantial. However, there are two particular instances wherein you have a right to sue your employer for damages:
A Lack of Benefits: If your employer does not have sufficient or any workers' compensation insurance, you have a right to pursue further legal action. All employers are expected to supply their employees with suitable benefits.
Intent to Harm: If your injuries occurred due to employers intent to cause bodily harm, you might be able to pursue legal action. For example, if your employer burned you on purpose, you could retain a personal injury attorney and file a lawsuit against said employer.
How Normandie Law Firm Can Help
Contact the top-rated Normandie Law Firm today, and our team of well-versed legal consultants can walk you through the process of earning the compensation that you deserve. Our law firm is based near Stockton, but our experienced lawyers practice in Orange County, Bakersfield, Modesto, Fresno, San Francisco, San Jose, Oakland, Oxnard, San Diego, Riverside, San Bernardino and throughout all of California. As a further display of our commitment to you and your case, our firm operates under a strict zero fee guarantee policy. Under this policy, you don't have to pay anything until we win your case.
Free Consultation
Our law firm offers free case reviews to all victims of burn injuries. Contact us today to speak with an experienced attorney who will listen to your story and provide you with the advice that you need.