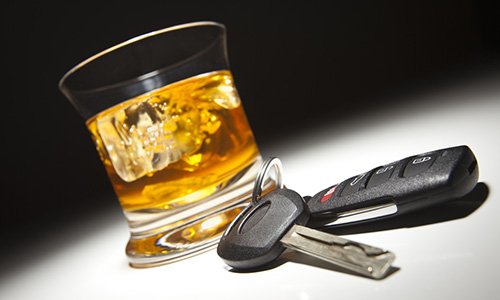 Tuesday night, an off-duty Los Angeles Police Department officer was behind the wheel of a Chevy Camaro that rear-ended a vehicle on the 605 Freeway in Whittier. According to reports made by the Highway Patrol, the collision killed all three occupants of the truck. The victims of the accident were a Riverside teenage boy and his parents. The accident occurred at about 10:20 p.m. near Washington Boulevard.
The victims were driving in the fast lane headed southbound in a Nissan when they were hit from behind by the speeding 2016 Chevy Camaro. Behind the wheel of the Camaro, was 26-year-old Edgar Verduzco, who had been in the carpool lane. The Camaro struck the Nissan, sending the car into flames, and then went on to hit a Toyota Scion in the 2nd lane. The driver of the Scion suffered minor injuries. The three occupants of the Nissan were trapped, and died from the fire; they have yet to be identified.
Verduzco suffered a broken nose injury from the crash and was arrested based on suspicion of driving while under the influence (DUI). He is being held on $100,000 bail. According to reports, there were no open containers or alcohol in the car. After the accident, all traffic lanes were shut down but reopened 4 a.m. on Wednesday. The cause of the collision is still under investigation.
How Normandie Law Firm Can Help
If you or a loved one has suffered any physical injuries or property damages as a result of intoxicated individuals behind the wheel, you may be entitled to monetary compensation for all the damages that you have suffered. If you file a claim with Normandie Law Firm you could find some, if not all, of these following expenses compensable:
Any and all medical expenses
Loss of Income
Loss of potential future income
Emotional Damages (anxiety, depression, PTSD, etc…)
Punitive Damages
Victims of this incident or incidents like this one can contact our law offices to learn more about how to receive compensation for their injuries. Our team of DUI accident attorneys is committed to ensuring every one of our clients has the resources to put up a fair fight for their case. As a show this commitment to you and your case we offer our clients the benefits of a zero fee guarantee policy. Under our zero fee policy, all clients don't pay for our services until their case is won. If you feel in need of a second opinion, second opinion case reviews are also free under this policy. Call our law offices today for a free consultation by one of our skilled attorneys, and we can discuss the incident, your damages, and the path to receiving proper compensation for your damages.