Bed bug infestations are a growing issue amongst tenants of residential apartment complexes and guests who stay in hotels and motels across Los Angeles. In many instances, bed bug infestations in hotel rooms and apartment buildings cause severe bites, resulting in hospitalization costs, destroyed property and mental anguish. Victims of bed bug infestations have the right to compensation for all their losses.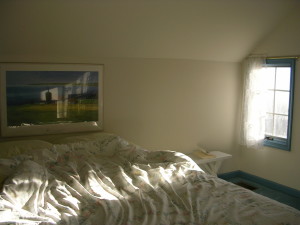 The Normandie Law Firm provides legal assistance to individuals who have been victimized by bed bug bites due to the wrongful actions or inactions of property owners and hotel/motel managers and staff.  Compensation vial monetary recovery is available for you. To speak directly to an accomplished Los Angeles bed bug lawyer, call our top law offices toll free at (800)790-5422. All legal consultations regarding your case are free of charge and completely confidential, and an experienced attorney is available around the clock to talk with you.
Filing a Lawsuit for Bed Bug Infestations – How to Win Your Case in the Court of Law
The most important tool needed to win a personal injury case in the court of law is a skilled attorney that will represent you. Most attorneys are not aware of the complexities of litigation for bed bug infestations due to the failure of properly maintaining a hotel room or an apartment complex. For this reason, an attorney with experience handling bed bug claims is a crucial asset. There are several differing caused of action which can be used by your legal counsel to win your case in court.
1. Cause of action based on breach of warranty.
2.  Legal cause of action based on breach of contract
3. Legal cause of action based on a prior violation of a health code.
4. Negligence cause of action – Where the property owner breached a duty of care resulting in injury to the building complex tenant or hotel guest.
Severe Injuries Caused by Infestations in Your Hotel Room:
There are numerous types of harms which can result from bed bug infestations in your hotel room or apartment building.  According to the California Department of Public Health, bed bugs are not known to transmit diseases, but that does not mean they have not led to injuries and nuisance to their prey.  Among these damages include:
1. Bed bug bites.
2. Keloid scarring – often permanent requiring revision cosmetic surgery.
3. Severe post-bite viral and bacterial infections including hepatitis B and C.
4. Psychological injury – including Post Traumatic Stress, anxiety disorders, and depression.
Filling a Los Angeles Bed Bug Class Action Lawsuit
In many instances, large numbers of victims suffer bed bug infestations due to the wrongful acts of a property owner. In those circumstances, apartment building tenants can join together to form a class action claim against property managers and owners whose failure to properly maintain property resulted in significant injuries. Class action claims require certification with the court which involves the proving of four main factors.
1. Common issue of fact or law amongst injured parties.
2. Presence of a large number of victims.
3. The class representative claim is typical of the claims of the other class members.
4. The class representative is able to adequately represent the rights of all class members.
An attorney who has experience in bed bug lawsuits can help all victims receive compensation.
Compensation Available for Victims of Bed Bug Bites and Infestation:
According to personal injury laws in the state of California, victims of injuries due to the negligent or intentional acts of others are entitled to monetary recovery for all damages that have incurred. The types of recovery available for victims of bed bug infestations resulting in severe bites include:
Legal Assistance
:  The attorneys with experience in bed bug cases at the top-rated Normandie Law Firm are proud to represent victims of severe bed bug bite infestations due to the negligent and wrongful acts of hotel operators and apartment complex managers. To speak to one of our experienced lawyers regarding your case, feel free to contact us toll free (800)790-5422.
Cost of Case Review: All legal consultations regarding your bed bug injury claim are totally confidential and free of charge. Speak to a lawyer experienced in bug bite cases to learn more about our zero fee guarantee, which promises that you will pay no out of pocket expenses for our services – the settlement we earn for you will be the well from which we take our payment. If we lose, you owe us nothing.
Contact a qualified, expert attorney with expertise in beg bug injury lawsuits today at Normandie Law Firm.