Average Payout Compensation For A Food Poisoning Lawsuit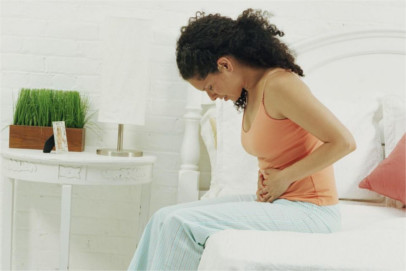 According to the Center for Disease Control and Prevention (CDC), food poisoning infects 1 out of 6 Americans every year. Often, food poisoning passes after a few uncomfortable days, but in some cases, more specifically within children and elderly adults, food poisoning requires extensive hospitalization. The expenses from these periods in the hospital can be astronomical in some cases, and may all be at the fault of the restaurant, grocery store, or gas station from which the victim contracted the illness. If you or a loved one has contracted a foodborne illness at the fault of poorly prepared food or by the poor hygiene of a food preparer, you may be eligible for compensation. Victims of food poisoning who have been admitted to the care of a hospital should not have to pay for the extensive bills out of pocket. At the top-rated Normandie Law Firm, our top team of highly skilled Los Angeles attorneys can guide you through the process of filing your claim, fighting your case, and earning you and your loved ones proper settlement. Our attorneys have years of experience handling food poisoning claims.
What Is A Food Borne Illness?
Often referred to as food poisoning, this highly common infection involves the consumption of contaminated, spoiled, or toxic food or water. The symptoms that come with the varying forms of food poisoning tend to include nausea, vomiting, and diarrhea. These symptoms can vary, however, depending on the source of the infection, and the type of infection you or a loved one has endured. The incubation time for the infection also depends on the source of variance of infection, but typically it can range from as quickly as 1 hour to as long as 28 days. Food poisoning can also be potentially life-threatening if you experience any of these following symptoms:
Diarrhea lasting for three days or more
A fever above 101.5 F
Blurred vision or slurred speech
Severe dehydration
Bloody urine
There are a variety of foodborne illness strains as well. They are as follows:
Salmonella: caused by undercooked eggs, raw milk, and poultry. More common in the summer than in the winter.
E. Coli: A strain of bacteria called O157: H7 which can lead to kidney failure. Often occurs when food or water that has been contaminated by feces is consumed.
Hepatitis: Hepatitis A, B, and C cause thousands of hospitalizations each year, and there remains to be a cure. This strain can lead to liver failure and has a multitude of causes, with poorly prepared food being one of them.
Listeria: One of the deadliest foodborne illness strains, Listeria has a fatality rate of nearly 20%. This strain is often caused by the consumption of contaminated food and is more likely to infect pregnant women, newborns, and adults older than 65.
Norovirus: Typically, this strain of foodborne illness occurs on Cruise Ships, in hospitals, and at fine dining restaurants. Norovirus is a highly infectious strain of food poisoning and is responsible for more than half of all food poisoning reports.
Shigella: Caused by a bacterial agent, Shigella often causes severe diarrhea and gastroenteritis. Some infected with Shigella experience no symptoms at all, but are still infectious and can pass on the bacteria to others.
For more information, contact a medical professional or a qualified lawyer experienced in food poisoning cases.
Filing A Food Poisoning Lawsuit
Whether you or your loved one received food poisoning at fast food restaurants or on a cruise ship, you may be eligible for compensation.  If a place that serves food improperly prepares said food, it is within the customer's right to sue that restaurant or food serving business for damages. Owners and staff of these properties are upheld to a certain code of conduct that they are expected to follow every day on the job.
Those who are hoping to sue a restaurant for compensation often ask questions like, 'What is the average payout for a food poisoning lawsuit?' or 'How much is my food poisoning case worth?' All of these questions can be answered when consulting one of our skilled lawyers who can walk you through the process of determining the value of your claim. An expert attorney who has experience in food poisoning claims can give you an estimated value of your case. Estimating an average or ascertaining the value of any one particular food poisoning illness case depends on these set of factors that may or may not make up your case:
Was the restaurant or another sort of eatery at fault for the damages you have received? If not, was the manufacturer or food packager at fault for damages?
What was the nature of your foodborne illness? Was it caused by the negligence of a cook, or by the improper food handling of a server?
What was the extent of the damages you received? Were you admitted to the hospital for your damages?
Answering these questions for an accomplished attorney may help him discern the exact value of your particular case. For this reason, an average is not so easy to estimate as every situation is different, and the settlement amount of one case may make an exact average amount inaccurate. The damages that you can recover in a foodborne illness settlement can vary depending on the damages that you received. An attorney with expertise in food poisoning injury lawsuits will be able to go into more detail regarding the types of compensation you can earn. Regardless, here is a list of all the damages that are legally recoverable in a food poisoning illness case:
Medical bills
A Loss of Income
Out-of-pocket expenses
Pain and Suffering
Emotional Distress
If a loved one is lost from food poisoning, a wrongful death lawsuit can be filed against the responsible place of business. In these cases, the income and support lost by the deceased individual can be reimbursed to the damaged party.
If you have experienced food poisoning as the result of negligence in a restaurant we recommend you seek immediate medical attention and keep the food that caused the said illness. The sooner your illness is reported, the more likely you are to find a proper settlement for your case. An experienced attorney will be able to help you get the maximum settlement available under the law
About Our Law Firm:
Our Los Angeles-based law firm has years of experience in ensuring the rights of those who have endured the damages as the result of negligent food processors, manufacturers, distributors, and restaurants. Contact our law offices, and our team experienced lawyers can walk you through the process of filing your claim. Per our zero fee guarantee policy, all of our clients only pay for our services once they have reached a proper settlement. Our clients can also receive free second case reviews if needed. So contact Normandie Law Firm today, and you can be one step closer to earning the compensation that you deserve. One of our attorneys with experience in food poisoning cases will be happy to take your call.