Average Value of a Motorcycle Accident Case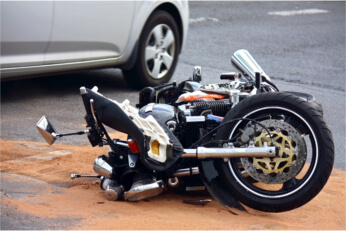 Motorcycle accidents can be incredibly devastating. Unlike most cars and trucks, motorcycles are not equipped with the same level of safety measures, so in the event of an accident, the motorcycle driver and passenger are susceptible to the full impact of a collision. If a motorcycle accident caused by the negligence or fault of another, the victims of that motorcycle accident can file a claim for monetary compensation for the damages incurred. If you have been in a motorcycle accident and would like to find out more about the value of your case, please read on. Below we will discuss some factors that can affect the value of your case. If you have any questions after reading this article, please feel free to contact our top-rated law firm. Our experienced lawyers are able to provide you with legal advice, whether or not you already have an attorney handling your case.
Motorcycle Accidents
According to the U.S National Highway Traffic Safety Administration (NHTSA), out of every 100,000 registered motorcycles, 72 get into serious accidents. The NHTSA has also recorded that motorcycles have a higher rate of fatality when compared with automobiles. For this reason,  it is highly recommended that you seek legal advice from a qualified personal injury lawyer experienced in motorcycle accident cases to help you file a lawsuit against the guilty party. Listed below are some of the common injuries that can result from a motorcycle accident:
Head Injury: Head injuries deal damage to one of the most crucial and sensitive parts of the body. Head injuries can range from minor concussions to severe damages like a Traumatic Brain Injury (TBI) that can cause recurrent seizures or a loss of cognitive function. In motorcycle accidents, the most common injuries are brain injuries. In some cases, these injuries can also be fatal, especially in a collision with another vehicle.
Neck Injuries: Neck injuries are also one of the most common injuries in motorcycle accidents, and are closely related to head injuries. Injury to the neck can range from minor nerve damage to paralysis or even more fatal damages. To prevent a head or neck injury, it is highly recommended that riders wear their helmets at all times while on the vehicle.
Road Rash: Road rash is an injury a rider can endure after sliding across the pavement after a motorcycle accident. These injuries can be particularly painful, and in some cases leave permanent scars on the body. To avoid road rashes, it is recommended to wear protective gear at all times while on the vehicle.
Muscle Injuries: Muscle injuries are direct damage to the muscles of a motorcycle rider. If the muscles are not adequately protected, this injury can result in permanent paralysis. To prevent a muscle injury, it is wise to wear the appropriate protective gear.
Biker's Arm: This condition occurs directly after the initial impact of the aftermath of the accident. Unlike cars, motorcycles do not have the safety measures to keep a motorcyclist from being thrown from the vehicle. For this reason, a motorcycle collision can inflict direct impact to the motorcyclist's arms, causing permanent damage.
Broken Bones: The force that can come from a motorcycle accident is often strong enough to break bones, and without the protective shell most automobiles offer, motorcyclists are subject to the direct force of this impact.
If you or a loved one has suffered from any of these injuries as a result of a motorcycle accident you may be eligible for significant monetary compensation. Depending on the nature of your accident, other drivers, manufacturers, motorcycle dealers, or the government could be held liable for the damages that you have endured. An expert attorney with experience handling motorcycle accident claims can give you more information.
Your Case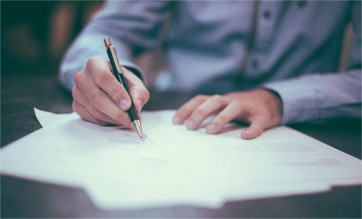 When clients come into our law firm seeking assistance for their motorcycle accident lawsuits, they often ask a broad range of questions that are quite similar to those of other clients. Some of those frequently asked questions are as follows:
How much is a motorcycle accident injury case worth in California?
What is the average value of a motorcycle accident lawsuit in California?
What is the average settlement value of a motorcycle accident lawsuit in California?
What is the average payout for a motorcycle accident injury case in California?
Determining an average value of a case or settlement can be difficult to achieve as every case varies so greatly from one another. However, one of the best ways to help you to determine the value of your case is to take note of the damages that you hope to have compensated for you, as well as have a consultation with a skilled attorney with expertise in motorcycle injury lawsuits. These damages, are often broken up into three separate categories: economic damages, noneconomic damages, and punitive damages.
Economic damages, often called compensatory damages, are direct monetary damages that are to repaid to the victim. Compensatory damages can include things like medical expenses, future medical expenses, a loss of wages, and a loss of future earning potential. Medical expenses can include the costs of treatment received directly from the injury and the cost of any future treatment related to your initial injuries. A loss of wages can also be reimbursed to the victim, and is typically calculated based on the victim's salary history and any missed hours; this includes sick and vacation time. Future earnings can be reimbursed when the injuries a victim suffers will directly hinder their potential to earn future wages.
Noneconomic damages, or general damages, are often difficult to calculate, as they are not easy to translate monetarily. General damages include payment for pain and suffering, anxiety, embarrassment, humiliation, anguish, fear, and a loss of quality of life. The compensation of these damages is often not consistent, as they vary from state to state and depend on the ability of the attorney employed.
Lastly, punitive damages, are the most difficult to fight for. Punitive damages are damages compensated to a victim that are intended to deter the defendant from performing similar acts again. Punitive damages are often only pursued when the incident was caused by intention or was so despicable that punitive damages are required. Lesser attorneys will often settle a suit without seeking punitive damages. However, at Normandie Law Firm, our top personal injury attorneys with experience in motorcycle accident cases are committed to ensuring that our clients have all of the resources necessary to receive all the compensation they deserve; including punitive damages.
Discerning an average settlement, or case amount can be more so challenging as determining a case value as every case varies so greatly. The value of one case can throw off an entire average. Estimating an average would do our clients a disservice as there is no guarantee that their case value will apply to this approximated average. For this reason, we recommend you consult one of our many Los Angeles attorneys to assist you in determining the value of your particular case.
How Our Law Firm Can Help
Motorcycle accidents can cause severe damages that can be incredibly devastating to the victims. If this accident was caused by the fault of another, that party should be held liable for the damages. At Normandie Law Firm, our team of well-versed legal consultants can walk you through the process of earning the compensation that you deserve. Our law firm is based near Los Angeles, but our attorneys practice in Orange County, Bakersfield, Modesto, Fresno, San Francisco, San Jose, Oakland, Oxnard, San Diego, Riverside, San Bernardino and throughout all of California. As a further display of our commitment to you and your case, our firm operates under a strict zero fee guarantee policy. Under this policy, you don't have to pay anything until we win your case. An accomplished attorney who has experience in motorycle accident cases can give you further information.
Free Second Opinions
Our compassionate attorneys are able to provide you with the legal advice that you need, even if you already have an attorney handling your case. The unfortunate truth is that many attorneys will forget about their clients once they sign the case. If you find yourself in such situation, feel free to call us to see if we can take over your case. An experienced attorney will be available to talk with you.
WE CAN HELP YOU FILE THE PROPER TRAFFIC ACCIDENT LAWSUIT
Average Case Value of a Motorcycle Accident Spinal Cord Injury Lawsuit
Who Is at Fault in a Lane Splitting Motorcycle Accident?