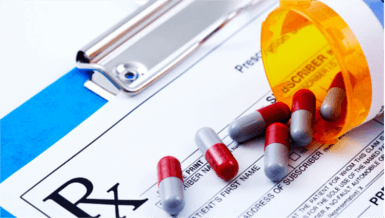 Being prescribed the wrong medication can lead to devastating damages and result in debilitating medical bills that can be incredibly difficult to pay off alone. A patient who has received the wrong prescription as the consequence of the medical malpractice of a doctor, nurse, or physician should not have to pay for these damages out of pocket. Pursuing legal action through the help of one of our skilled Los Angeles attorneys can help you recover the damages you have endured, and allow you the freedom of living like you had previous to the incident. At one of the top-rated law groups in Los Angeles, Normandie Law Firm, we are committed to ensuring that our clients get the compensation they deserve. If you have any questions after reading this article, please feel free to contact our law offices to speak with an accomplished attorney with experience handling medication error claims.
Medication Mistakes
Medication mistakes occur when either a doctor, nurse, or physician administer either the wrong dosage of a medication or the wrong medication altogether. Sometimes, the damages that a patient can endure from receiving the wrong medication can be minimal. Although on some occasions, a patient can experience severe physical and emotional trauma that can be worse than the original ailment the drug had been intended to treat. The consequences of being prescribed the wrong dosage or drug can also lead to severe damages that may require expensive surgical treatments, or in more serious cases can result in death.
Medication errors can occur at any stage of the treatment process, whether it is from an over the counter (OTC) pharmacy, or from being administered the incorrect dosage in the emergency room. Listed below are some typical circumstances of a medication error:
Being administered the incorrect dosage of medication on the operating table or in the ER.
When a drug manufacturer mislabels one of their bottles of a particular medication.
A medical professional disregarding a patient's medical records and said patient has an adverse allergic reaction to the medication.
The poor penmanship of a doctor.
When a doctor prescribes the wrong medication.
When a medical professional fails to warn a patient of the possible side effects of medication.
Medication errors can have dangerous consequences, and should not be taken lightly. Any time a medical professional does not live up to his code of ethics and breaches the Medical Standard of Care, that professional should be held liable for his actions. This Medical Standard of Care ensures that all patients receive skilled and competent healthcare, and if they do not have a code to refer to, to sue for compensation. An attorney who has experience in medical malpractice cases can help walk you through the complicated process of determining whether or not your health care provider breached this Standard of Care.
To prove that a physician breached the Medical Standard of Care, you must be able to show that the physician acted in negligence. This can usually be demonstrated through a comparison of the physician's procedure with the procedure of another competent medical professional within the same field. Through this expert testimony, a lawsuit can find its proper grounding. Medical bills and records also help patients looking to sue their health care provider for a prescription mistake. These documents will assist in determining the extent of your damages that you are seeking compensation for. Lastly, you must be able to prove that the negligence of the nurse, doctor, or pharmacy led to your specific injuries. For instance, if you are given a mislabeled bottle by a physician, it is not the doctor who caused your injuries, but the manufacturing company that labeled the bottle. In this case a products liability, a lawsuit can be filed against the company and not the pharmacy. This proof of liability can help determine the exact nature of your case. A skilled attorney can also help you decide who is liable, the nature of your case, and the damages you should be compensated for. When pursuing legal action against any large corporation, or in this case, health provider, going it alone is a risky endeavor. While every individual has a right to represent themselves in court, large companies have the resources to counter your argument with a whole host of legal experts to refute your claims. For this reason, it is advised that you seek the assistance of a top lawyer experienced in medication error cases.
You & Your Case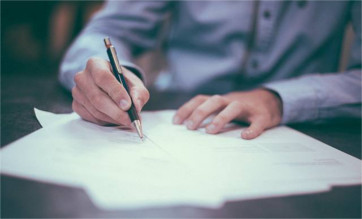 Some common questions that our clients ask our experienced lawyers are, 'How much is a medication lawsuit error worth,' 'What is the average value of a pharmacy malpractice settlement,' and 'What is the average compensation amount for receiving the wrong medication?'
The answer to all of these questions relies on similar factors that play into the nature of any one case. Unfortunately, an average case settlement is difficult to determine as every case is different, and the value of one case may off-set the calculation of even the most accurate average.
One efficient way of determining the value for any one case is to discern what economic damages you sustained from the malpractice. Below is a list of typical economic damages that can be recorded in order to determine how much you should receive for compensation
The medical and hospitalization costs endured
The cost of any future medical care or treatment that you may require
The loss of income due to the recovery process
The loss of future income due to a long-term or permanent disability
The loss of employment
A patient that has suffered from a pharmacy or hospital medication error can also receive compensation for non-economic damages such as emotional distress, trauma, PTSD resulting from the accident, pain and suffering, and anxiety. Determining the extent of damages you received can help in figuring out a possible value for your case.
Another factor that goes into determining the value of your case is how the damage was inflicted. For one, specific liability must be identified in order to file any successful lawsuit. You must be able to prove that the accused party is responsible for your damages. Secondly, in any medical malpractice lawsuit, you must be able to prove the negligence of the medical professional. If you cannot prove negligence then there is a high chance that you will not receive the compensation you are suing for. Lastly, the extent of your damages needs to be identified in order to determine how much you expect the defendant to pay in compensation. These recoverable damages are listed above for reference.
Consulting a legal professional can help you more than anything in determining the value of your case. At Normandie Law Firm, our highly qualified attorneys with experience in medication error cases can help you estimate the value of your specific case and assist you in taking the first steps in claiming compensation for your damages.
Free Consultation and Zero Fee Guarantee
If you or a loved one has experienced injury as the result of a prescription or medication dosage error, you may be eligible for substantial financial compensation. Victims of medical malpractice incidents like these can contact our law offices to learn how to receive compensation for their injuries. Our team of expert attorneys represents clients across the state of California and is committed to each case that we take on. We provide free consultations to all victims of negligence. Even if you already have an attorney, you can contact us for a second opinion. Furthermore, our law firm works on a contingency fee structure. There are never any upfront fees. You pay only and only if we get you money. If we don't get you money, you don't have to pay us anything. Call us today to speak with an attorney with expertise in medication error injury lawsuits.
Free Second Opinions
Unfortunately, many attorneys only care about their bottom line. As such, they will sign as many cases as possible, and settle quickly and get a little bit of money and move on to sign up more cases. We believe this is grossly unfair to the client. Our law firm will not treat you like a number. Our firm will fight aggressively to get the most amount of compensation for your damages. If you already have an attorney and having doubts, you can contact our law firm for a second opinion on your case. An experienced attorney will be happy to talk with you.
FURTHER INFORMATION: