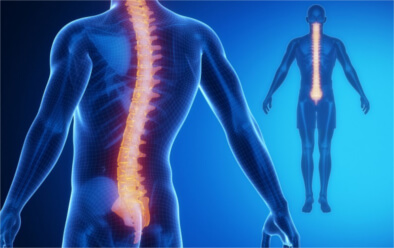 If you or a loved one has suffered from the damages of a spinal cord injury, you may be eligible for significant monetary compensation. Spinal cord injuries can be incredibly debilitating and, in severe cases, can require extensive medical treatment to achieve even partial recovery. If your injuries were caused by the fault of another, that party could be held liable for the damages through the pursuit of a spinal cord personal injury lawsuit. However, having an expert legal consultant on your side is key to any successful lawsuit. At the top-rated Normandie Law Firm, our skilled Los Angeles personal injury attorneys can guide you through the process from building your case to claiming compensation for your spinal injury. Contact our top law offices today and receive a free consultation by one of our well-versed attorneys with experience in spinal cord injry cases.
Spinal Cord Injuries
The spinal cord is the bundle of nerves that runs down the middle of a person's back. This nerve chain carries signals between your body and your brain. Any injury to a spinal cord can disrupt these signals, which in most cases requires immediate medical treatment. These treatments may include things like medicines, braces or traction to stabilize the spine and surgery. Spinal cord injuries can be either complete or incomplete. Incomplete spinal cord injuries usually result in a loss of movement or sensations below the injury. However, complete spinal cord injuries are far more severe. With complete injuries, the cord can't send signals below the point of the injury, and as such, the victim is paralyzed below the point of injury. Listed below are some of the common symptoms of spinal cord injuries:
Difficulty breathing (may require respirator)
Bedsores
Problems with bladder and bowel function
Varying degrees of paralysis (tetraplegia/quadriplegia/paraplegia)
Frequent infections
Chronic pain
Headaches
Changes in mood or personality
Loss of libido or sexual function
Loss of fertility
Nerve pain
Chronic muscle pain
Pneumonia
Spinal cord injuries are typically diagnosed after a patient has suffered an injury, or the patient has the symptoms typical of a spinal cord injury. This can include anyone who has fallen, suffered an impact to the back, or has lost consciousness. Doctors attempting to diagnose a spinal cord injury will either ask for a clinical evaluation, which may involve blood tests and a movement of limbs, or an imaging test, which usually involves CT scans, MRIs, and X-Rays. An accomplished attorney with experience handling spinal cord injury claims can recommend you to an adequate doctor for further evaluations. Bulleted below are some of the common causes of spinal cord injuries in the United States:
Motor vehicle accidents: Considered the leading cause of all spinal cord injuries, motor accidents account for more than 35% of new spinal cord injuries every year.
Slip (Trip) and falls: While adults aged 65 and over are statistically more susceptible to spinal cord injury from falls, falls still cause more than one-quarter of spinal cord injuries.
Acts of violence: Roughly 15% of all spinal cord injuries result from violent encounters that often involve gunshots and knife wounds.
Sports and recreation injuries: Contact spots and shallow water diving cause roughly 9% of spinal cord injuries.
Alcohol: 1 out of every 4 spinal cord injuries are caused in some way by an abuse of alcohol.
Diseases: Conditions like cancer, arthritis, osteoporosis, and inflammation of the spinal cord can also cause spinal cord injuries.
Spinal cord injuries are in almost all cases incredibly debilitating and can cause damages to a victim that can be difficult to overcome alone. For this reason, it is within every spinal cord victim's right to pursue legal action against the party responsible for their damages. However, when pursuing legal action, it is highly recommended that you seek the assistance of an experienced attorney to ensure that you have the best chances of getting the compensation that you deserve. Having a qualified attorney who has experience in spinal cord injury claims can mean the difference between filing a successful lawsuit and having that same lawsuit dismissed from court. At Normandie Law Firm, we assure you that we will use all the resources available to us to ensure that your damages are compensated.
Your Case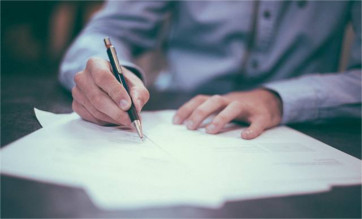 When clients visit our law firm seeking advice on their spinal cord personal injury case they often ask a wide range of questions that in many ways are very similar to the questions of other clients. Some of these frequently asked questions include:
What is the average value of a spinal cord injury case?
How much is a spinal cord injury case worth in California?
What is the average settlement value for a spinal cord injury lawsuit in California?
What is the typical spinal cord injury case payout in California?
How much is the average compensation for a spinal cord injury?
In regards to the frequent questions about case value, the value of each case depends on a wide range of factors that cannot be easily generalized. However, the best way to estimate the potential value of your case is to determine the compensable damage. An attorney with expertise in spinal cord injury lawsuits can help you figure out the projected value of your case. Some of these compensable damages are listed below.
Past and future medical bills: Medical expenses for the past and potential hospital treatments often make up a large portion of most compensable damages.
Lost Income and wages: Sometimes injuries result in a loss of income or future earning capability. If this is the case, you could find this amount added to the value of your case. The loss of wages are calculated through your salary history and the amount of work missed; this can include sick or vacation time. Loss of future income is often found through a complicated formula that involves a thorough assessment of your projected earnings and the impact that the damages will have on your ability to find and perform work.
Non-economic damages can also be calculated into the total value of your case. Often referred to as general damages, non-economic damages provide victims with monetary compensation for non-monetary losses that may have been caused by the spinal cord injury. Non-economic damages are often difficult to calculate; however, a personal injury lawyer who has experience handling spinal cord injury claims could help in reaching a probable estimate. Listed below are some noneconomic compensatory damages:
Pain and suffering: This damage is compensated based on the pain and suffering of a victim, and is calculated through the use of a pain multiplier
Emotional distress: This compensation can be offered for any emotional trauma a victim may have suffered the injury. This possible amount varies from state to state.
Loss of consortium: Loss of consortium is often added to the value of your case when the injuries are so serious that the victim's loved ones are deprived of a normal loving relationship and companionship.
The last form of compensable damages, and often times the most difficult to fight for, are punitive damages. Punitive damages can be added to the value of a case in order to punish the defendant or deter them from engaging in similar conduct in the future. Lesser attorneys will often shy away from fighting for punitive damages even if their client requests them. However, at Normandie Law Firm we are committed to ensuring that our clients receive all the resources possible when pursuing compensation for damages, punitive damages included.
Discerning the average settlement or case amount can also be difficult. While an average can be garnered from the amounts past clients have received, it would do our future clients a disservice as any average would be incredibly inaccurate. This is because the potential value for each case varies so greatly. The value of one case, could throw off the average entirely, ruining any hope of reaching an accurate average settlement or case value. For this reason, we recommended that you reach out to one of our experienced lawyers so that we can better assist in estimating the value of your particular case.
How Our Law Firm Can Help
At Normandie Law Firm, our experienced attorneys are wholly committed to our clients and our clients' cases. Our attorneys practice in San Diego, Orange County, Riverside, Bakersfield, San Francisco, Fresno, Sacramento and throughout the state of California. If you contact our law offices today, we can walk you through the complicated process of filing your claim and earning the compensation you deserve. As a show of our commitment, under our zero fee guarantee policy our clients don't pay for our services until we follow through on our promise and win your case.  Already have an attorney? Don't worry – under our zero fee guarantee policy, all second case reviews are free of charge.