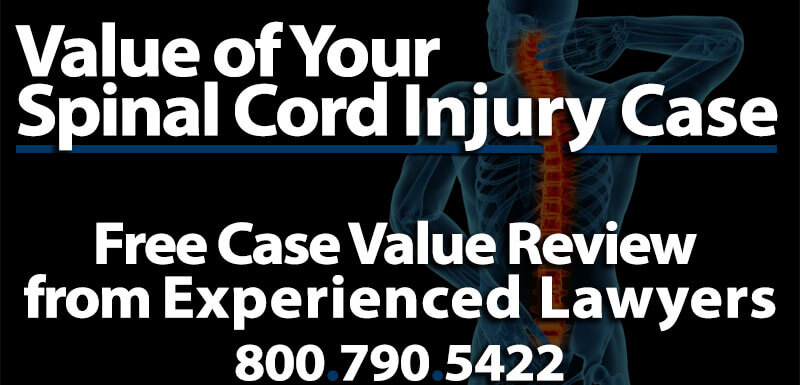 A spinal injury is one of the most debilitating injuries that you can suffer; it has the potential to leave you paralyzed from the neck down and cause lifelong troubles and pain. Spinal injuries should be taken very seriously, both in medical treatment and in pursuit of legal compensation. You should not be faced with less restitution than you deserve because of a shoddy lawyer or mishandled case. A spinal injury that comes about in a truck accident should be treated with the utmost care, and the case should be given the highest level of attention. Our top team of experienced lawyers at Normandie Law Firm is here to make sure your spinal cord injury does not control your life and that you earn the compensation you deserve. A truck accident that causes a spinal cord injury can lead to a long legal process, and unless you have the proper attorneys behind you, you may not be able to earn anything at all. Our clients call us with questions about the legal process what to do after sustaining a spine injury. Other examples of these questions include:
What is the value of a spinal cord injury case due to a truck accident?
How much is the average value of a paraplegia injury lawsuit after a truck accident?
What is the average compensation for a paralysis injury case?
Trucking Accidents
A trucking accident is one of the deadliest accidents that can happen on a motorway. Trucks generally use the freeways and highways to travel around, and as such, they tend to adhere to those particular speed limits of 55 to 75. These speeds can be extremely dangerous for trucks that are particularly large, such as 18 wheelers. Stopping becomes an issue as there is so much more force present behind the object; turning is more difficult, as a very long, stationary section of the automobile must come around a corner without getting jackknifed; and there are numerous blind spots that the truck driver has from his vantage point that make passing risky. Always be aware of your surroundings when a truck is nearby, because it may rear end you if it is traveling downhill, stop suddenly, or come into your lane without seeing you there.
Thus, getting into an accident with a truck could very well be the end of your life if you are speeding or otherwise driving recklessly. Trucks weigh much more than regular automobiles, and few vehicles survive a crash. If you have been paralyzed after a truck accident, contact our top-rated law firm today to learn more about the average case value for being paralyzed from an accident. A qualified attorney who has experience in truck accident cases will be able to help you move forward with legal action.
Spinal Cord Injuries
Although there are numerous types of injuries you can sustain in trucking accidents, spinal injuries are among the worst. You may be struck with such force that your back is slammed against the door or the seat, leading to fractures or breaks. A broken bone in your spine, however, is not as debilitating as some other injuries that can happen.
For example, if you are hit by a truck, you may be ejected from the vehicle or pinned against another car or object. This can lead to a crushed spine that may not have any chance of recovering. Your vertebrae are fragile and cannot help such an impact. If you do not break your back, however, you may still be left with ruptured discs and nerve damage. Nerve damage especially can be very serious; a bad spinal cord injury with a severed nerve could leave you paralyzed, either from the neck or the waist down. A spine injury case, or more specifically, a paraplegia case or quadriplegia case, can be devastating to your lifestyle.
The very real chance of never walking again should be enough to exercise caution when approaching trucks. A truck accident leading to quadriplegia should never be something you risk.
Value of a Spinal Cord Injury Lawsuit Due to a Truck Accident
There is no surefire way to determine the value of the average recovery for spinal cord injury that happened because of a truck accident. Every case is different, and there is no guarantee that your case will be treated with the same outlook that similar cases were. How much your case is worth depends on many factors. In fact, the only reason to observe other verdicts is to see how your case stacks up against some of the highest settlements that have been reached. For example, you can consider the following settlement rewards and see if your case is similar, so long as you understand that similarities do not mean that you will get the same compensation:
A 13-year-old passenger suffered a spinal cord injury after a truck hit the vehicle he was in. The truck was overloaded with gravel and could not stop in time. The case was settled for $500,000.
A $5,000,000 settlement for a 64 year old man was reached when he suffered a spinal cord injury and traumatic brain injury in an accident with a commercial truck. He required extensive surgery and recovery time.
A construction worker earned $3,000,000 after cargo from an 18 wheeler fell on him. A cage that was on top of the 18 wheeler's unsecured load fell off and crashed through the roof of a man's vehicle. The man's spine was crushed, rendering him paralyzed. The fault was attributed to the trucking company and the driver himself.
A young woman in Missouri received over $1,000,000 after a semi-truck rear-ended her car. He did not notice any stopped traffic. She broke her back and required a cervical fusion.
A farmer was driving his tractor when a bus rear-ended him. He received multiple injuries, but damages to his cervical, thoracic, and lumbar spine caused a pre-existing condition to worsen. He was awarded $2,000,000.
Bear in mind that the median value of spinal cord injuries is much lower than seven figures. Many cases do not break the five-figure mark; in order for your case to be considered that serious, you must be greatly affected by the injury. The severity and extensiveness of the spinal damage will be taken into account, as well as how much of an impact it has on your job or occupation. Further, if the responsible party is to be deemed entirely at fault, you can earn a lot more than someone who was partially responsible for the accident.
To figure out the average compensation for spinal cord injury in a truck accident, contact one of our expert attorneys with experience in truck accident cases, and we will give you the best answer possible.
Possible Restitution
The average case settlement value of a spine injury case after a truck accident will vary depending on what kinds of compensation you receive. There are areas that may be wholly fulfilled and others that may not be applicable at all. A lawyer experienced in truck accident cases will be able to help you earn a settlement. These forms of compensation consist of:
Medical Bills: If you were injured in a truck accident and you accrued expensive medical bills, the responsible party can cover these costs. These costs include both past and future forms of hospitalization, surgery, medication, transportation, and physical therapy.
Lost Wages: If you are required to be absent from your job for a certain amount of time, you can be reimbursed for those wages, both past and future. It is not fair that you should lose standing and income at your job due to an injury that was out of your control.
Property Damage: You may have had personal items or belongings in the car when it was damaged. Further, your car itself could be wrecked beyond repair. In either case, you can be reimbursed for the costs of these objects.
Pain and Suffering: Pain and suffering can tack on more dollars to your settlement, making it worth even more. These damages are non-economic in nature, meaning they are given a price deemed fit by a jury. Examples include fear, anxiety, PTSD, mental disorders, psychological damage, and emotional scarring.
Punitive Damages: In some cases, the responsible party acted in gross negligence. This means a total disregard for human life. Civil cases cannot have criminal charges filed in them; thus, punitive damages are given out instead, intending to punish the defendant. However, some courts see them as unfair, and only an experienced attorney can win them.
All of these damages together contribute to the average value of a spinal cord injury case from a truck accident.
Second Opinion
If you are currently involved in a claim and want to know how much is a spinal cord injury lawsuit worth, you can contact our law firm to find out. You may already have a lawyer, but there is a chance that he is rushing through your case, giving you a low settlement amount, and imploring you to not go to court, all so that he can quickly earn his share and move on to the next claim.
For a second opinion, call us. If you feel you are being misrepresented or your lawyer is not working hard enough to get you the fairest settlement possible, you should look into switching legal representation and selecting a law firm that will do its best to bring you the maximum compensation possible. Our lawyers are aggressive and will fight for your rights as victims every step of the way. Contact us today to consult with a skilled lawyer who has experience handling truck accident claims.
Normandie: Here to Help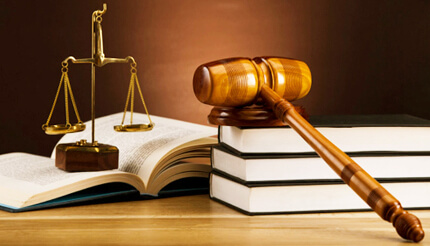 We at Normandie offer you a free legal consultation about your case when you contact us. You will be informed of all necessary information and told how the legal process is expected to go, as well as what we believe we can earn for you.
FREE CONSULTATION: We also offer a zero fee guarantee to all clients, meaning you do not pay us unless and until we win your case. Further, our payment comes from the settlement itself, not your pockets. If we lose, we earn nothing.
You no longer need to be one of those people who wonder "How much is my case worth?" Call Normandie Law Firm today to find out. An accomplished attorney with expertise in truck accident injury lawsuits will be available to take your call.