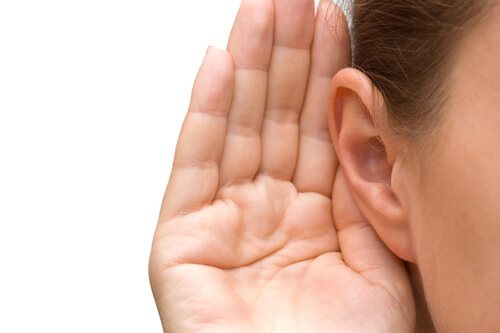 Car accidents can be incredibly traumatic events. They can often occur without warning, inflicting sudden severe and even fatal damages upon the driver and passengers of the vehicle. These injuries can extend beyond the fracturing of bones or trauma to the head. A car accident can also result in hearing loss. Many victims of car accidents experience it; the ringing in the ears after a car accident. In most cases, the hearing can return after this devastating impact, in others, a victim's hearing is permanently impaired. This is true for victims of motorcycle accidents to truck accidents. These ear injuries can extend the trauma that a victim has to endure and can affect a person's quality of life for a lifetime. In this article, we will cover what causes the ringing in the ears after an auto accident, the best treatment for a loss of hearing after an accident, and what you can do to set yourself on the path to making a full recovery. If you have further questions, you can consult with one of our experienced lawyers at the top-rated Normandie Law Firm. An experienced attorney will be available to take your call.
What Causes the Ringing in the Ears After A Car Accident
When automobiles make contact with one another at high speeds, this can result in a tremendous amount of force which in turn can cause the drivers and passengers of both vehicles to suffer from varying forms of hearing loss. The ear is an incredibly sensitive organ and is responsible for both hearing and balance. The ear is divided into four parts: the External (outer) ear, the tympanic membrane (often considered the eardrum), the middle ear, and the inner ear. Any of these components of the ear and the different sub-organs of the ear can be damaged as a result of a car accident. Hearing loss in an auto accident can occur in two different forms:
Hearing Loss From A Head Injury: In auto accidents, the driver and passengers are often jostled around the car, even when properly restrained. For the driver, this could result in a serious blow to the head against the steering wheel. For a passenger, this can mean suffering a head injury caused by a traumatic impact with a window or other interior portion of the car. Hearing can be affected whether the impact is mild or severe. A head injury can cause hearing loss as a victim could suffer from a dislocation or fracture of the middle ear bones, the cochlea located in the inner ear, a fracture of the temporal bone (located underneath the temple), or inner ear bleeding.
Hearing Loss From Airbag Deployment: According to multiple studies, 15% of auto accident victims will experience some form of hearing loss as a result of a deployed airbag. This form of hearing loss isn't caused by collision with the airbag but rather by the sound it makes as a result of the intense pressure the airbag deploys at. This loud sound of the airbag can cause sudden, severe, and permanent hearing loss.
There are varying degrees of hearing loss that can occur as a result of an auto accident. In some cases, a victim could permanently lose hearing in certain areas, while in others, a victim could be diagnosed with Tinnitus. According to studies, Tinnitus affects roughly 50 million Americans, and while it can occur naturally can also arise as a result of a traumatic event like a car accident. Tinnitus happens when an individual consciously hears a sound that does not come from any particular source outside of the body. It is often described as a faint ringing in the ears and occurs more frequently to auto accident victims than many may believe. The sound immitted by tinnitus can be intermittent or continuous, and can also be described as a whistling, chirping, clicking, screeching, static, roaring, buzzing, pulsing, whooshing or even musical auditory sensation. The volume of this sound can vary, and most victims report that it is most noticeable at night or when the surrounding environment is quiet.
Hearing loss and tinnitus can be incredibly debilitating to individuals unfortunate enough to have to experience auto accidents. It can be a continuous problem that cannot be solved with rest and time. Fortunately, advances in modern science have made it so that these forms of hearing loss can be treated with the help of a trained medical professional. However, like all medical conditions, the sooner you report your hearing loss to a doctor the more likely they will be able to treat the damages to your hearing adequately. If you require a recommendation for a skilled doctor, reach out to one of our accomplished attorneys with experience in car accident cases.
Treatment for Tinnitus and Hearing Loss After A Car Accident
When receiving treatment for ringing in the ears after a car accident or hearing loss after a car accident is important to understand what form of hearing loss you suffer from. As stated prior there are two forms of ways that you can suffer from hearing loss in a car accident, but there are also two forms of hearing loss that can result from these causes. The first and less severe form of hearing loss is conducive to hearing loss. Usually caused by a build-up of fluid in the middle ear, or a perforated eardrum, conductive hearing loss is temporary. A medical professional that treats conductive hearing loss will often suggest medical intervention that addresses the specific cause of the hearing loss. If the applied treatment does not solve the issue, a healthcare professional with a focus on hearing loss will assist you in exploring other options, like cochlear implants.
The other, more severe form of hearing loss is sensorineural hearing loss. Unfortunately, sensorineural hearing loss is permanent, and the best way to treat it is through hearing aids. This form of hearing loss originates in the inner ear and is caused by damage to the inner ear hair cells. These inner ear hair cells do not repair themselves, so after they suffer damage, they cannot be repaired even with the help of a medical professional.
If you suffer from ringing in the ears after a car accident, or tinnitus, a doctor may recommend treatment for the use of anti-anxiety drugs, like Valium or antidepressants. While this doesn't solve the problem entirely, it helps the victim live day to day with the problem.
Regardless of the severity of your hearing loss or tinnitus, the treatment required can be incredibly expensive. While insurance can help cover some of the damages, some companies will only do so much to cover your expenses. The medical expense only increases if you fail to receive proper compensation through your insurance provider or fail to have an insurance coverage plan at all. Fortunately, if your hearing loss was caused by the negligence or misconduct of someone else behind the wheel you may be eligible to file a lawsuit against the party at fault. Through the filing of a successful lawsuit you could earn compensation for damages like medical expenses, a loss of wages, and even the pain and suffering the injury has caused you. However, filing a lawsuit can be incredibly challenging without the assistance of an experienced lawyer. Having a qualified lawyer experienced in handling car accident cases on your side can make the difference between filing a successful claim for compensation and having your case dismissed from court entirely.
How Normandie Law Firm Can Help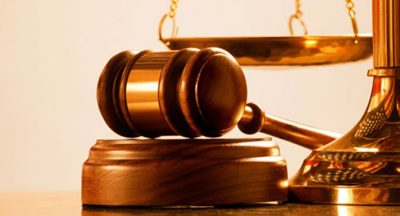 Hearing loss and tinnitus caused by auto accidents can be incredibly traumatic for anyone who has to experience it. While this loss of hearing can be treated through implants and aids, the cost of this treatment can be difficult to afford on your own. Fortunately, if you or a loved one have experienced hearing loss s as a result of a car accident, you may be eligible to file a claim for compensation for your damages. At Normandie Law Firm, our Los Angeles expert attorneys have ample experience handling car accident claims. Clients who file a claim with our top Los Angeles law firm could find some if not all of the following damages compensable to them:
Past and Future Medical Expenses
Loss of Wages
Potential Loss of Future Wages
Pain and Suffering
Emotional Distress (anxiety, depression, PTSD, etc…)
Punitive Damages
Victims of hearing loss from car accidents or any other motor accident can contact our law offices to receive more information on how to receive adequate compensation for their damages. While our law firm is based in Los Angeles, our attorneys also practice in San Diego, Orange County, Riverside, Oakland, San Francisco, Sacramento, and throughout the state of California.
Free Second Opinions
Other attorneys will sign you up to their firm but will disappear once your name is on the paper as they are busy signing up more cases. In these instances, their business is based more on volume and will attempt to sign up as many cases as possible. In turn, they will spend less time on cases resulting in severely reduced settlements. Our firm will not treat you like a number. We will be in communication with you throughout our lawsuit and will treat you like family. So if you already have an attorney, don't worry, we'll give you a second review of your case 100% free of charge. Call us today to discuss your current case with an attorney with experience in car accident knee injury lawsuits.
Zero Fee Guarantee-No Upfront Fees Ever
If you contact our law offices today, we can walk you through the complicated process of filing your claim completely free of charge. As a show this commitment to you and your case we offer our clients the benefits of a zero fee guarantee policy. Under our zero fee policy, all clients don't pay for our services until their case is won. If you feel in need of a second opinion, second opinion case reviews are also free under this policy. Please, feel free to give us a call, and an attorney who has experience in car accident cases can guide you down the path of receiving proper compensation for your damages.