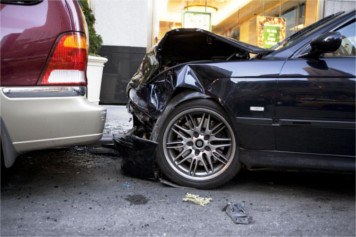 Car accidents are by far the leading cause of injuries in the country. About 2.35 million people are injured or disabled in a car accident every year. There are also 37,000 deaths associated with car accidents a year. These statistics are not alarming considering how cars and driving have become essential to our lives. Most adults drive; they drive to work, their kids to school, to grocery stores, to department stores, and practically wherever else they need to go. Because so many people drive, it is common for car accidents to occur. Accidents can range in severity; injuries caused by these accidents can also vary in severity. Someone injured in a car accident can require no treatment for their injuries or require multiple surgical procedures and life-long treatment. Some victims of car accidents seek legal representation to sue the party or parties responsible for their injuries. These victims often receive compensation. However, many people of the Spanish speaking community do not take legal action.
San Diego has a population of 1.39 million people. Approximately 426,000 of these residents are Hispanics. Without a doubt, English is the primary language spoken in the city of San Diego; however, more than 40% of residents are native speakers of another language. Considering the number of residents that are Hispanic, it is not surprising to learn that Spanish is the second most prominent language in the city—behind English.  In all, more than 20% of the population speaks Spanish. What does this information have to do with the Spanish speaking community not pursuing legal action after car accidents?
Although the Spanish speaking community makes up a sizeable proportion of the San Diego population, there is not an appropriate legal representation of this community. Spanish speakers suffer the same injuries as the rest of the population, yet they are likely to not contact an attorney. The Spanish speaking community shies away from law firms because of a language barrier. Anyone who sustained injuries in a car accident should be able to get legal help in their preferred language.
Normandie Law Firm recognizes the problem of language inaccessibility in the legal field. However, this law firm is doing everything possible to ensure the Spanish speaking community is effectively represented legally. How does Normandie Law Firm do this? Normandie Law Firm focuses on helping the Spanish community exercise their rights to sue. Our lawyers and most of our legal staff speak Spanish and are ready to help anyone in the Spanish community that needs legal advice. If you sustained injuries in a car accident, you must speak to a Spanish speaking auto accident lawyer in San Diego.
The following information is not designed to substitute a consultation with a Spanish speaking attorney in San Diego. In the following sections, you will find general information about car accidents and your rights after a car accident. To get information tailored to your specific situation, contact a Spanish speaking car accident lawyer in San Diego.
Common Causes of Car Accidents
All drivers have a duty to drive safely on public roads. Drivers must do everything possible to prevent a collision. They must exercise reasonable care to avoid injury to others. Unfortunately, drivers do not always drive as safely as possible and, therefore, cause accidents. Drivers often drive recklessly; they speed and ignore traffic signals. Technology has also become a factor in accidents. Many drivers are distracted with their mobile devices and do not pay attention to the road. Road conditions could change unexpectedly. For example, a car can slow to avoid a hazard. An attentive driver would notice a car in front of him or her slowing down and would slow down as well. However, a distracted driver would not notice a car slowing down and would inevitably crash.
When drivers do not exercise reasonable care in driving, they can be found negligent. Negligence is comprised of four elements: duty, breach, cause, and harm. As previously mentioned, all drivers have the duty to drive safely enough to avoid injuries to others. By driving distracted by their mobile devices, ignoring traffic signs, or speeding, drivers breach their duty to other drivers. This breach of the duty to the other drivers on the road directly causes accidents. Subsequently, others are harmed because of the accident. These four elements of negligence allow the victim's injuries to be directly linked to another driver's negligent actions.
For more information on establishing negligence as a cause of an accident, contact a San Diego car accident attorney that speaks Spanish. A car accident attorney will have the experience necessary to guide you in establishing negligence.
Common Injuries Sustained in Car Accidents
Like previously mentioned, the injuries sustained in car accidents can vary. Many factors—like speed and impact—influence the severity of the car accident and, in turn, the seriousness of the injuries sustained. It is possible for people to walk away from accidents with only superficial injuries like scrapes and bruises, but not everyone has the same luck. Common injuries include the following:
Scrapes and bruises
Whiplash
Head injuries
Traumatic brain injuries
Neck injuries
Back injuries
Spinal cord injuries
Broken bones
Fractures and sprains
Some of these injuries will not require medical attention; therefore, it is unlikely to be compensated for mild injuries. Traumatic brain injuries, broken bones, back and neck injuries, and spinal cord injuries can be serious enough for victims to need medical attention. In some cases, victims might require constant medical attention and multiple surgical procedures to correct the injury. Without a doubt, this can create unforeseen medical expenses.
If you injured in a car accident, you must file a lawsuit. You might be compensated for your injuries. The compensation you receive will likely cover all of the medical expenses associated with your injuries. It is possible that you are eligible for other compensation. Besides medical expenses, you might be compensated for pain and suffering, lost wages, loss of consortium.
Speaking to an experienced San Diego attorney that speaks Spanish should clarify any questions you might be having about the compensation that you are eligible to receive.
We Speak Spanish at Normandie Law Firm
Normandie Law Firm wants to do everything possible to give the Spanish speaking community in San Diego exceptional legal assistance. Our lawyers are available for clients who speak Spanish. We guarantee that someone who can speak Spanish will help you throughout your entire legal process. Everyone who is injured in a car accident should have access to legal representation regardless of language. Do not hesitate in contacting our law firm because of the fear of facing a language barrier. Normandie Law Firm and our lawyers speaking Spanish in San Diego are doing everything possible to help the Spanish speaking community fight for their injuries.
Besides providing legal service in Spanish, Normandie Law Firm provides clients with free consultations and free second opinions. That is right; you can meet a car accident lawyer speaking Spanish at no cost. Our Spanish speaking attorneys are waiting for you to schedule your free consultation. Our car accident attorneys will answer all of your questions and address all of your concerns in your language. If you already have an attorney with another law firm, you might be interested in getting a free second opinion. Why would you need a second opinion? If you are currently searching for information surrounding your case even after your meeting with your attorney, it is possible that your attorney omitted some important information. Regrettably, many attorneys rush through cases because they are only interested in moving on to the next case to increase their numbers. This can cause attorneys to overlook and neglect important information that can affect the outcome of your case. Another issue that can affect your case is whether your current attorney speaks Spanish. If your attorney does not speak Spanish, he or she might have needed an interpreter to communicate with you during your consultation. Although interpreters are trained professionals, some essential pieces of information run the risk of being lost in translation. At Normandie Law Firm, your case will be prioritized; our attorneys will never rush through your case. Also, since our attorneys speak Spanish, there is no risk of losing important information in translation.
Normandie Law Firm offers all clients a Zero-Fee guarantee. You will never have to pay anything upfront. Additionally, our law firm is strictly based on contingency, so you will not have to pay anything until our Spanish speaking lawyers win your case.