Insurance companies have boomed over the last century and a half. They have been legitimized and turned into extremely lucrative companies whose purposes are to protect their customers in the event of any accidents, injuries, or unfortunate occurrences. Customers pay a certain amount of money in varying payments to be policyholders; some policies are very basic and cover minimal damages and events, while others are more expensive and cover everything. What they have in common is coverage – if something happens, you have the opportunity to be reimbursed. A company like Farmers Insurance is expected to pay out for any accidents that you have, so long as the accident is covered under your insurance policy and you are not violating any terms of the agreement (you are not the liable party, for example, or the action was not done on purpose with the intent of collecting compensation). There are times when this does not happen, however, and the insurance companies choose to withhold payment or act in bad faith. In this event, you should seek the assistance of an expert attorney who has experience in lawsuits against Farmers Insurance. Here at the top-rated Normandie Law Firm, our clients have contacted our experienced lawyers asking if we can help them file a claim against Farmers. They have many questions about the legal process and may not always know what to expect. Examples of these questions include:
Farmers Insurance won't pay me for an accident. Can I sue?
I need an attorney with experience suing Farmers. Who can I call?
How long does the Farmers settlement process take?
What are Farmers Insurance bad faith acts?
Farmers Insurance Information
Farmers Insurance, colloquially known as the shortened Farmers, has been in existence for over 80 years. It is an insurance company that is a part of the large Zurich Insurance Group, and it has many subsidiaries beneath it. The size of Farmers Insurance is indicative of how many customers it provides insurance for – over 10 million. As a result, it requires many insurance agents who will be willing to represent these customers when accidents happen. Because it's a business, these agents will not be too eager to readily pay out compensation.
Farmers is perhaps best known for its car insurance, as many insurance companies are. The reason for this is due to mandatory nature of car insurance – you cannot legally drive without it; if you do, you risk a suspended license and heavy fines. If you won't be paid for an accident, you should hire a Farmers car accident lawyer to file a Farmers car accident claim on your behalf to get your fair compensation.
However, Farmers also provides insurance for many other areas of life, covering its customers while they're on the road, at home, or participating in hobbies they love. Farmers offers homeowner's and renter's insurance, life insurance, business insurance, health insurance, and recreational insurance. You can be covered for pedestrian accident, slip and fall accidents, wrongful death, dog bite and dog attacks, auto accident claims, bicycle accident, car accident, auto accident, truck accident, and motorcycle accident. A Farmers injury claim may take a long time to be settled, and you may require an accomplished attorney with epertise in Farmers Insurance injury lawsuits to successfully garner your settlement.
Sadly, Farmers has been ranked as one of the worst insurance companies in the country with some of the poorest customer satisfaction levels. This is due in part to their propensity to act on bad faith.
Acts in Bad Faith by Farmers Insurance
Farmers Insurance has acted in bad faith in numerous ways. There are many different examples of a Farmers insurance claim not being settled at all or having problems in the legal process. Insurance companies are required to give their customers the services they pay for – that is, they are required to do everything in their power to investigate a claim and pay a victim if the policy allows it.
Farmers may not do this at all. It is not uncommon for Farmers Insurance agents to refuse to investigate a claim. You may have been involved in an automobile accident or your car may have been struck by falling debris at a construction site. Whatever the case, an agent is supposed to investigate the damage and determine if your policy covers the damages and if Farmers can pay out the compensation. Many times, agents will outright not conduct the investigation, either by not showing up or doing a poor, haphazard, intentionally misguided job.
Some agents may investigate the claim, but misattribute the causes of damage. If your car were damaged by a falling tree caused by a hurricane, you may be covered under your policy; however, many policies do not cover flooding, and an agent may attempt to blame the damage on your car on the flood waters. This is a seedy tactic and requires the help of skilled lawyers with experience handling Farmers Insurance injury claims.
Additionally, it is not rare to see Farmers outright refuse to pay for a claim that they investigated. They may say the damage is not severe enough or too extensive, that the causes were unclear or too varied, or that your policy does not cover the accident. When confronted, insurance agents may offer you a drastically low amount of compensation; their goal is to underpay you and undervalue your claim so that they maximize profits and do not waste any money. Your attempts to negotiate will only lead to further reduced offers. For this reason, you should look into hiring a lawsuit attorney experienced in dealing with Farmers Insurance who will be willing to fight an unfair offer and bring you fair restitution.
There are many more examples of actions made in bad faith. We at Normandie Law Firm, one of the top firms in Los Angeles, implore you to contact one of our qualified attorneys with experience in Farmers Insurance cases if you feel you have been the victim of a bad faith act.
Be Doubly Sure
Law firms and insurance agencies interact with each other every day, and many lawyers understand the hassle it is to negotiate with insurance agents day in and day out. They are often satisfied with rushing a claim through and accepting the first offer an insurance agency makes so that they can be paid as quickly as possible and move on to the next case. The more cases they settle, the more they get paid. What this leads to is a whole slew of unhappy, underpaid customers who do not have enough money to cover damages from accidents.
It is imperative that you hire an experienced attorney with expertise in negotiating with Farmers Insurance, but you should also make sure that your chosen law group will work for you. The goal should be to maximize the value of your settlement and to see to it that you are taken care of in all manners. A law firm that focuses on profits before its clients is no better than an insurance agency that focuses on retaining money instead of paying its customers their fair compensation.
If you believe that your attorney is not paying your accident lawsuit the closest attention or he is deliberately undervaluing your injury lawsuit so that he can collect a cut of a quick settlement, reach out to us today for a second opinion. We will be happy to give you our take on your claim, the situation on your attorney, and what we believe you should do to move forward.
Why is Normandie the Right Choice?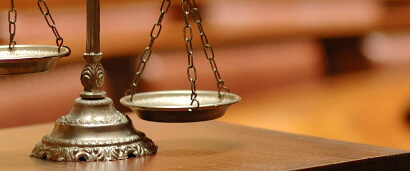 Normandie Law Firm, one of the top law firms in Los Angeles, California, employs multiple attorneys with experience handling claims against Farmers. We are an empathetic group of lawyers who emphasize the health and financial stability of our clients, and we relentlessly work towards earning the maximum settlement in every case. We will aggressively fight for your fair compensation and will not rest until you are satisfied with your payout. Our attorneys will help you recover the costs of your claim, as well as fight for lost wages and punitive damages.
FREE CONSULTATION: Call us today to receive a free legal consultation on your case. Our experts are willing to answer all of your questions and will give you any information you need to know about the legal process, bad faith claims, and the ways Farmers can act against you. We also offer a zero fee guarantee on all cases we take on, meaning you pay no out of pocket expenses for our legal representation. Our fees come from the settlement we earn for you – therefore, if we don't win, we don't get paid. We do this to ensure you are not in any financial trouble by seeking legal assistance.
If you are hunting for attorneys to sue Farmers for injuries or bad faith claims, contact Normandie Law Firm today. A lawyer experienced in Farmers Insurance injury cases will be able to answer your call.