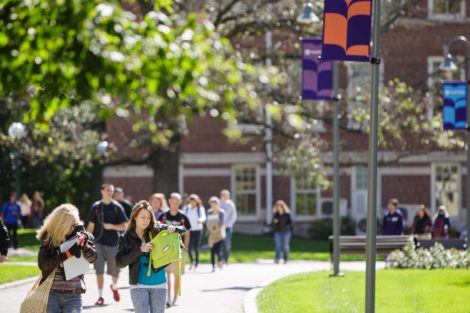 Very few community college students walk onto campus expecting to suffer a student injury. However, these kinds of things happen, and while you may not expect it, you can be hurt while on campus. A student who is injured can experience a multitude of damages beyond the physical trauma that comes with suffering the injury. Student injuries can also result in emotional distress from a loss of class time, monetary damages from any resulting medical bills, and even mental anguish from things like PTSD, anxiety, and depression. Fortunately, students who suffer injuries on a college campus have every right to sue the college or teacher responsible for the damages that they have suffered. However, when filing an accident lawsuit against a university, it is in your best interest to seek legal representation from an accomplished attorney with experience handling accident claims against a university, state or community college. At Normandie Law Firm, our skilled Los Angeles lawyers for student injury on campus can assist you in suing the school for negligence and put you on the path to receiving compensation for the damages that you have had to endure. If you have any questions after reading this article, please feel free to contact our top Los Angeles law firm today and receive a free consultation by an expert lawyer experienced in campus injury cases.
Filing a Lawsuit Against A College Campus
Those who experience personal injury at a university often ask a wide variety of questions regarding whether or not they have a case against the college in question. These frequently asked questions are typically along the lines of, "Can you sue a college or university for an injury?" To answer this question, yes, you can sue a college or university for personal injury. However, the process can be somewhat difficult. Filing an accident claim against a college is challenging in that government agencies typically have something like sovereign immunity. This immunity protects schools and other government entities from being sued, by limiting the circumstances in which a school can be sued. However, there are some cases a publicly funded college, or university will allow themselves to be sued.
These narrow constraints of how and when you can sue a public college or university typically involve cases wherein a member of their staff or the college itself acted grossly negligent. Gross negligence is defined as a situation wherein the defendant acted with a conscious and voluntary disregard to provide reasonable care for the individuals they had a legal duty to provide care for; in this situation, it'd be the students of a university. To achieve a successful claim of gross negligence, one must be able to prove that they acted with a complete disregard to their legal duty. The key elements to any successful claim of negligence are listed as follows:
Duty: The plaintiff (injured or damaged party) must be able to show that the defendant (public or private college) owed a legal duty to the plaintiff under the particular circumstances of the case.
Breach: The plaintiff must be able to show that the defendant breached said legal duty through specific actions or failing to act appropriately
Causation: The plaintiff must be able to show that the defendant's actions or lack thereof caused the plaintiff's injuries
Damages: The plaintiff must be able to show that they endured some specific damages. This can usually be shown through the presentation of medical records, a loss of wages, or a loss of potential income.
Besides sovereign immunity forcing plaintiffs to prove things like gross negligence or preventing lawsuits entirely, there also may be specific guidelines that create extra steps and shorter deadlines for when a plaintiff can file their claim. Often referred to as the statute of limitations, these laws all differ depending on the state where the accident occurred, and when filing a lawsuit against a publicly funded school, it is in your best interest to seek representation from a lawyer who is an expert at handling injury cases for students.
Private Universities and colleges, on the other hand, may be relatively easier to sue for college injury as they are not funded by the government and as such is not considered a government entity. This means that they do not have sovereign immunity like public colleges do. That is not to say that suing a private college is easy, however, as most private colleges have the resources on hand to employ a whole host of legal experts ready to dispute your injury case.
Regardless if your accident occurred at a public or private college, you should seek representation from a law firm experienced in handling college injury claims. Having a qualified attorney with expertise in campus injury lawsuits can mean the difference between filing a successful claim for compensation and having your case dismissed from court entirely; this is particularly the case when challenging colleges and universities. The damages from injuries on these campuses can be incredibly severe so it is in your best interest to receive all the compensation you can to make a full recovery.
Being Injured At Your University
Students who suffer injury at a university or college may be eligible to file a lawsuit to collect compensation for their damages. Some of the more popular community colleges in California include: East Los Angeles College, Santa Monica College, Santa Ana College, American River College, Mt. San Antonio College, Pasadena City College, Fullerton College, Palomar College, Long Beach City College, El Camino Community College, City College of San Francisco, Sacramento City College, San Diego Mesa College, Santa Rosa Junior College, De Anza College, Fresno City College, Orange Coast College, and Cerritos College.
Universities and State Colleges can also be held liable for the damages under particular circumstances. Some of these popular state and private universities include: California State University Long Beach, University of Southern California, California State University Fresno, University of California at Los Angeles, California State University San Marcos, California State University San Diego, University of California Santa Cruz, University of California San Diego, and University of California San Luis Obispo.
Some of the injuries that a student, teacher, or professor could suffer at a college or university can leave devastating damages that at times can be impossible to recover from. One of the most common injuries suffered at a college or university is caused by slip and fall accidents. These injuries can include the following:
listed below:
Head Injuries: Head injuries can range from minor contusions (or brain bruising) to more severe traumatic brain injuries or TBIs. Some TBIs can cause ongoing seizures, mood changes, cognitive impairment and other debilitating symptoms. In most cases, head injuries require emergency room treatment, or hospitalization and in more severe cases can result in death.
Hip Fractures: Hip fractures often require surgery and extended hospitalization. In some more severe cases, surgery may be necessary to implant an artificial hip. Out of every five hip fracture patients, one of them dies due to their injuries
Back and Spinal Cord Injuries: Injury to the spinal cord can lead to permanent paralysis, temporary paralysis and other severe neurological and sensory impairments
Shoulder Injuries: slip (trip) and fall accidents can result in shoulder dislocations or more severe forms of shoulder injuries called brachial plexus injuries. The brachial plexus is a network of nerves that connect the shoulder, arm, and hand to the spinal cord. These injuries are often treated with surgery followed by extensive physical therapy
Sprains and Fractures: The force of slipping and falling can cause minor to severe bone injuries. In some cases, the impact of the ground could cause minor sprains, in others; it could cause debilitating bone breakage that may result in temporary disability. Some of the common fractures that victims suffer include hip, spine, forearm, leg, ankle, pelvis, upper arm and hand.
Some other injuries and damages that children, students, teachers, and professors can suffer at a college include:
Sexual Assault
Physical Assault
Battery
Defective Equipment Accidents
Accidents Involving Doors
Sports Injuries
Food Poisoning
Exposure to Asbestos
If you or a loved one has suffered any of these injuries due to the negligence of a university you may be eligible for significant monetary compensation. Schools, colleges, and universities are expected to uphold the safety and security of their students, and whenever this duty is breached, they could face actually damaging legal consequences. An attorney who has experience in campus injury claims can help.
How Normandie Law Firm Can Help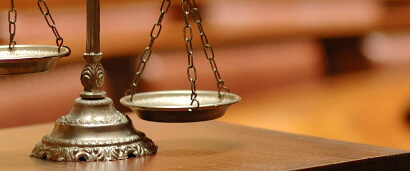 Regardless of the circumstances that surround your case, it is highly recommended that you seek an experienced attorney for your student injury on a college campus case. Clients who file a claim with our top-rated Los Angeles law firm can find some if not all the resulting damages compensable to them:
Any and all medical expenses
Loss of Income
Loss of potential future income
Emotional Damages (anxiety, depression, PTSD, etc…)
Punitive Damages
Victims of a public or private college accident can contact our law offices to learn more about how to receive compensation for their injuries. Our attorneys practice in San Diego, Orange County, Riverside, Bakersfield, San Francisco, Fresno, Sacramento and throughout the state of California.
Free Second Opinions
Some attorneys are lazy, and will sign you up to their firm but will disappear once your name is on the paper as they are busy signing up more cases. In these instances, their business is based more on volume and will attempt to sign up as many cases as possible. In turn, they will spend less time on cases resulting in severely reduced settlements. Our firm will not treat you like a number. We will be in communication with you throughout our lawsuit and will treat you like family. So if you already have an attorney, don't worry, we'll give you a second review of your case 100% free of charge. One of our attorneys with experience in campus injury cases will give you a second opinion.
Zero Fee Guarantee-No Upfront Fees Ever
If you contact our law offices today, we can walk you through the complicated process of filing your claim completely free of charge. As a show this commitment to you and your case we offer our clients the benefits of a zero fee guarantee policy. Under our zero fee policy, all clients don't pay for our services until their case is won. If you feel in need of a second opinion, second opinion case reviews are also free under this policy. Please, feel free to give us a call, and we can guide you down the path of receiving proper compensation for your damages. Our experienced lawyers will be available to take your call.