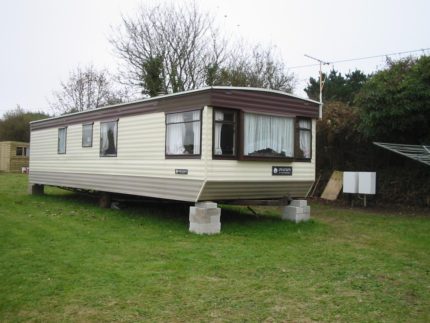 Being attacked or sexually assaulted by someone can be incredibly traumatizing for the victim. Beyond the physical damages that are likely to occur, there are also emotional scars that arise and can be difficult to recover from fully. This is especially true if a lack of security at your apartment complex, neighborhood, or, in regards to this article, mobile home park, resulted in you being injured from an assault or battery incident. However, if you or a loved one has been attacked by someone at a mobile home park as a result of the negligent security procedures of the mobile home park owner, you have every right to sue the mobile home park owners for negligence. Although, when pursuing a lawsuit against a mobile home park owner, it is always in your best interest to seek expert representation from a lawyer experienced in handling cases of this nature. At Normandie Law Firm, one of the top law groups in the city, our qualified Los Angeles lawyers with experience handling assault and battery claims have a wealth of experience in fighting for those injured by rape, sexual assault, assault, and battery. If you have any questions after reading this article, please feel free to reach out to our law offices to receive a free consultation by one of our top-rated legal advisors. An experienced attorney will be more than willing to take your call.
The Rights of Tenants and Premises Liability
Premises Liability law is the understanding that if a tenant or patron is injured on the property of a landowner, that landowner can be held liable for the damages if it is proven that their negligence or misconduct contributed to the damages in question. However, it is important to note that the laws that influence apartment complexes, and homes can differ significantly from the laws that influence mobile home parks. For this reason, it is incredibly important that you seek representation from a skilled lawyer experienced in mobile home injury cases. While the laws differ somewhat between mobile home parks and other places of residence, the mobile home park owner can still be found liable for the damages if one of their tenants suffered injuries as a result of sexual assault, assault, or battery caused by the park owner's negligent security protocols. To some extent, mobile home park owners are expected to uphold a level of safety and security for their tenants, when there is a failure to live up to this expectation a lawsuit can be filed against them. However, with every successful sexual assault, assault, or battery lawsuit it is essential that you effectively prove the negligence of the park owner. Every successful claim of negligence will usually require the injured or damaged party prove the following:
Duty: The plaintiff (injured or damaged party) must be able to show that the defendant (mobile home park owner) owed a legal duty to the plaintiff under the particular circumstances of the case.
Breach: The plaintiff must be able to show that the defendant breached said legal duty through specific actions or failure to act appropriately
Causation: The plaintiff must be able to show that the defendant's actions or lack thereof caused the plaintiff's injuries
Damages: The plaintiff must be able to show that they endured some specific damages. This can usually be shown through the presentation of medical records, a loss of wages, or a loss of potential income.
Once these components of negligence are proven, it is more likely that you will have a positive outcome for your case. However, you should also take the statute, of limitations into account when filing your lawsuit. The statute of limitations is essentially the time in which a damaged party has to bring their case to court. This statute tends to vary from state to state and can change depending on the nature of your case. This should especially be noted for sexual assault, assault and battery cases. Regarding sexual assault cases in California, recent laws have been passed eliminating the statute of limitations that previously influenced them. However, for assault and battery, the statute of limitations depends on what type of lawsuit you are attempting to file.
For assault and battery cases, the victim has the option of either filing a criminal or civil lawsuit against the defendant. A civil case is usually the easiest of the two to pursue, as it requires a lesser burden of proof. However, the outcome of civil lawsuits does not always end in the defendant serving a jail sentence. Typically, victims of assault and battery are not seeking monetary compensation, but instead, wish to see their attackers behind bars. To do so, the plaintiff must file a criminal lawsuit. Criminal lawsuits are more challenging to find a satisfactory outcome for as they require a higher burden of proof. Criminal suits also require that the plaintiff describe the traumatizing incident in front of a jury of strangers, which can be traumatizing in itself. However, as mentioned prior, the statute of limitations can change depending on the type of lawsuit you file. For instance, in the state of California, civil suits have two years from the date of the incident to be filed, while criminal lawsuits have three years from the date of the incident. The best way to successfully understand and follow this ruling is with the help of an experienced attorney.
Sexual Assault, Assault, and Battery
Sexual assault, assault, and battery can all leave victims with physical and emotional damages which can be incredibly difficult to recover from. However, if you have been sexually assaulted, physically assaulted, or experienced battery at a mobile home park, you may be able to sue the park owner for the negligence of their security protocols.  With the help of an expert attorney who has experience in mobile park assault and battery cases, you could earn the compensation you deserve for your damages. However, when filing a lawsuit for sexual assault, assault, or battery, it is incredibly helpful to understand the differences that separate these varying forms of abuse.
Sexual Assault
Sexual assault is typically defined as the unwanted sexual contact or behavior of another, that occurs without the consent of the victim. Some common forms of sexual assault are listed below:
Attempted rape
Fondling or unwanted sexual touching
Forcing a victim to perform sexual acts, such as oral sex or penetrating the perpetrator's body
Penetration of the victim's body, also known as rape.
Rape can be particularly damaging to a victim as it involves sexual penetration without the consent of the victim. Rape victims tend to suffer physical injuries as in some cases force is used to get the victim to comply with the demands of the attacker. Besides physical force, there is also emotional coercion, psychological force, and manipulation that can be used to coerce a victim into a non-consensual sex act. Sexual assault can leave victims with detrimental emotional and physical damages that may require years of therapy and medical treatment to recover from. Some of these damages include:
Depression:
Flashbacks
Post-Traumatic Stress Disorder
Self-Harm
Sexually Transmitted Infections
Eating Disorders
Dissociation
Sleep Disorders
Assault & Battery
Battery is usually considered the intentional or harmful touching of another person without their consent. Different jurisdictions define battery differently; however, a battery offense typically requires that all of the following are present in the case:
Intentional touching
The touching must be harmful or offensive
No consent from the victim
Depending on the jurisdiction, battery can be paired with assault. Assault is defined as the threat or intent to harm another individual without actually making contact with the victim. Assault is ranked in three varying degrees and is listed as follows:
First-Degree: Involves use of dangerous weapon
Second-Degree: Also involves the use of a dangerous weapon but varies depending on the intent behind the bodily harm or the level of bodily harm.
Third-Degree: This form of assault occurs when a person attempts to injure another person, but does not, or when a person does injure a person, just not physically.
The damages inflicted by these forms of abuse can be long-lasting, and for some victims, nearly impossible to fully recover from. For this reason, those who have experienced these kinds of abuse as a result of inadequate security protocols have every right to retain representation from an accomplished sexual assault, assault, or battery attorney and file a lawsuit against the party responsible.
How Normandie Law Firm Can Help
Having an attorney with expertise in mobile park injury lawsuits on your sexual assault, assault, or battery case can mean the difference between filing a successful claim for compensation and having your case dismissed from court entirely. At Normandie Law Firm, our experienced lawyers have a wealth of expertise in fighting for cases of this nature and can put you on the right path to receiving compensation for your damages. Those who file a claim with our Los Angeles law firm can find some if not all of the following damages compensable to them:
Past and Future Medical Expenses
Loss of Income
Loss of potential future income
Emotional Damages (anxiety, depression, PTSD, etc…)
Punitive Damages
Victims of mobile home park sexual assault, assault and battery can contact our law offices to receive more information on how to obtain adequate compensation. While we are based in Los Angeles, we also practice in San Diego, Orange County, Riverside, Bakersfield, San Francisco, Fresno, Sacramento and throughout the state of California.
Free Second Opinions
Other attorneys will sign you up to their firm but will disappear once your name is on the paper as they are busy signing up more cases. In these instances, their business is based more on volume and will attempt to sign up as many cases as possible. In turn, they will spend less time on cases resulting in severely reduced settlements. Our firm will not treat you like a number. We will be in communication with you throughout our lawsuit and will treat you like family. So if you already have an attorney don't worry, we'll give you a second review of your case 100% free of charge.
Zero Fee Guarantee-No Upfront Fees Ever
If you contact our law offices today, we can walk you through the complicated process of filing your claim completely free of charge. As a show this commitment to you and your case we offer our clients the benefits of a zero fee guarantee policy. Under our zero fee policy, all clients don't pay for our services until their case is won. If you feel in need of a second opinion, second opinion case reviews are also free under this policy. Please, feel free to give us a call, and one of our attorneys with experience in mobile home assault and battery cases can guide you down the path of receiving proper compensation for your damages.