Over the past decade, numerous pharmaceutical companies have released numerous medications aimed at correcting males with a diagnosis of low testosterone. Unfortunately, many low testosterone medications including AndroGel may cause harmful and life-threatening side effects. Lawsuits that have been filed alleging that the makers of low t medications intentionally misled the public as to the dangers associated with the use of their medications. Our skilled attorneys with experience in AndroGel injury cases have taken on clients and brought them compensation for their damages.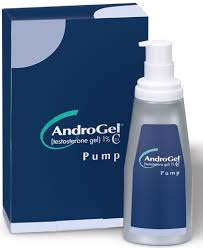 Studies Have Shown a High Risk of Heart Attack and Other Cardiovascular Side Effects:  According to recent reports, a clinical study conducted by the manufacturers of AndroGel Low T medication was preemptively aborted due to the presence of life-threatening side effects, including heart attack, stroke, and pulmonary embolism. Another study showed an increased rate of cardiovascular complications including an increased rate of heart attacks in both older men and younger men with pre-existing heart disease. The younger men in the study displayed a 200% to 300% increase in the risk of severe cardiovascular complications. For more information visit the FDA website here, or speak to an expert attorney who has experience in AndroGel injury lawsuits.
In response to these studies, the Food and Drug Administration (FDA) issued a safety announcement stating an intent to "reassess this safety issue based on the recent publication of two separate studies that each suggested an increased risk of cardiovascular events among groups of men prescribed testosterone therapy."
List of Complications Associated With the Use of AndroGel: Compensation may be available for individuals who have suffered any of the side effects below during or after the use of AndroGel or other low testosterone medications. Complications linked to the use of such drugs include
Blood Clots
Pulmonary Embolism
Heart Attack
Heart Failure
Respiratory Complications
Ischemic Stroke
Increase in the Risk of Death
If you suffer any of these damages, you may be entitled to financial compensation. An experienced attorney can help you move forward with a team.
Recovery Available for Severe Side Effects Due to the Used of AndroGel and other Low T Medication
Victims of defective products may be entitled to recovery for all harms arising from the use of the unsafe prescription medications. Types of damages recoverable in such cases can include:
All medical costs including hospitalization, rehabilitation care, and any future medical needs.
Lost wages and loss of future income or income capacity due to long-term injuries and or permanent disabilities.
Mental Anguish – also known as pain and suffering in certain jurisdictions.
Loss of consortium on behalf of the spouse of the injured party.
Punitive Damages, which can only be won by a qualified lawyer experienced in AndroGel cases.
Situations Where Punitive Damages Can Be Assessed: Punitive damages are designed to punish intentionally harmful and or grossly reckless behavior. In cases against drug manufacturers punitive damages are tacked on where the at fault party knew of the dangers associated with the use of their products but (1) failed to place proper warning information (2) failed to pull or recall the drug once dangers associated with its use where discovered, (3) decided to market for and sell the drug to consumers when it knew of such dangers.
More information can be found by speaking with an accomplished attorney with expertise in AndroGel injury lawsuits.
Harmful Side-Effects of AndroGel Resulting in the Death of a Loved One: The state of California allows certain relatives of individuals who have died due to the wrongful or negligent acts of others to receive monetary recovery via the filing of a wrongful death cause of action. Under California state law types of damages which may be recoverable in wrongful death actions include:
All funeral expenses
Recovery for the medical costs of the deceased loved one.
Pain and suffering
Loss of the deceased individual's salary and future income
Note: Punitive damages are not available in wrongful death lawsuits.
Cost of Legal Representation: One of the most common questions asked by individuals who wish to seek legal representation concerns the fees and costs. Our law firm represents clients based on a contingency fee basis; in other words, legal fees are contingent on a successful resolution of your case. This means that clients do not have to pay for any their legal fees out of pocket. Legal fees are allocated to our law firm only when we are able to win your case in the court of law or settle the matter against at-fault parties.
Speaking With An Attorney: All legal consultations regarding unsafe pharmaceutical drugs are provided by our top-rated law group, Normandie Law Firm, and experienced lawyers free of charge. If you have any legal questions feel free to contact our law offices toll free at 800-790-5422.
If you need a top lawyer with experience handling AndroGel claims, contact our law firm today.