Ameriwood Home Dresser Recall Lawsuit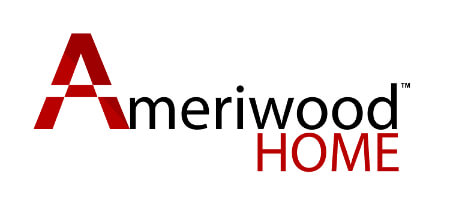 Name of Product: Mainstays chests of drawers
Hazard: The recalled chests of drawers can be unstable if they are not properly anchored to the wall. This can pose a serious tip-over and entrapment hazard that can result in injuries or death to children. The chests do not fully comply with the performance requirements of the U.S. voluntary industry standard.
Remedy: Repair
Recall Date: September 6, 2017
Recall Number: 17-217
Model Number: 5412012WP, 5412301WP, 5412328WP, 5412015WY, 5412301WY, 5412012PCOM, 5412015PCOM, 5412026PCOM, 5412213PCOM, 5412214PCOM, 5412301PCOM, 5412317PCOM, and 5412328PCOM
UPC Code: N/A
Details of Recall: This is a recall for the Mainstays four-drawer chests of drawers with plastic drawer glides and a single decorative pull on each drawer. The composite wood chests were sold in six colors: alder, black forest, white, weathered, oak, walnut and ruby red. The chests measure at 40 5/16 inches high by 27 11/16 inches wide by 14 11/16 inches deep.
Remedy for Recall: Those who have purchased this drawer should immediately stop using it if it is not properly anchored to the wall. Consumers should contact Ameriwood for a free repair kit including a wall anchoring device and feet for the unit. Consumers who believe they need additional installation guidance should contact Ameriwood for further assistance
Incidents: There has been one report of injury after a chest of drawers tipped over onto a four-year-old.
Sold At: Walmart stores and other retailers nationwide and online at Walmart.com from April 2009 through May 2016 for roughly $60
Manufacturer(s): Ameriwood Home of Tiffin, Ohio
Importer(s): Ameriwood Home, of Tiffin, Ohio
Units: About 1.6 million
How Normandie Law Firm Can Help
If you have purchased the Ameriwood chests of drawers we recommend that you send a report to Ameriwood Home, of Tiffin and return your product to the store for a full refund. We also recommend that you act immediately as your Ameriwood chests of drawers can cause serious bodily injury. If you or a loved one has already suffered damages as the result of the Ameriwood chests of drawers then you may be eligible to file a lawsuit and collect proper monetary compensation. If you file a claim with us you could find some, if not all, of these following expenses compensable:
All of you medical and hospitalization costs
All of your future medical care and treatment
A loss of income and loss of future earnings due to long-term recovery or permanent disability due to the accident
Compensable economic damages include loss of property or damaged property.
Compensable non-economic damages include emotional distress, trauma, PTSD resulting from the accident, pain and suffering and anxiety.
Victims of this recall or recalls similar to this one can contact our law offices to learn more about how to receive compensation for their injuries. Our team of legal experts is committed to ensuring that our clients receive proper representation for their claims. As a display of our commitment, every one of our clients will receive the benefits of our zero fee guarantee policy. Under this zero fee policy, all you don't pay for our services until we follow through with our promise and win your case.  If you feel in need of a second opinion, second opinion case reviews are also free under this policy. So, give us a call, and let us fight your case, so you don't have to.