Insurance policyholders who suffer damaging accidents can expect to receive some form of compensation from their insurance provider. This compensation is intended to cover damages like medical bills, a loss of wages, a potential loss of future wages, pain and suffering and any emotional distress that the accident may have caused. However, there are instances where insurance providers lowball the offer they make to their damaged policyholders. These companies are businesses, and they will operate as such, making an added effort to provide as little compensation as possible. Fortunately, with the help of a lawyer who is an expert at fighting insurance companies, you and other policyholders can fight for an adequate settlement amount. The insurance company of focus in this article is Infinity Insurance. At Normandie Law Firm, one of the top legal groups in Southern California, our expert attorneys with experience in Infinity Insurance cases are here to assist you with negotiations. With our help, we can make a counteroffer more suitable for the damages that you have sustained. If you have any questions after reading this article, please feel free to reach out to our top law offices to receive a free consultation by one of our skilled attorneys with experience handling Infinity Insurance claims.
Infinity Insurance: The Company
Based out of Birmingham Alabama, The Infinity Property & Casualty Corporation provides auto insurance, business insurance, property insurance, a number of other insurance products for their policyholders across the United States. With more than 12,500 independent agents, Infinity provides auto insurance for those who are unable to secure coverage through standard insurance coverage plans. These pre-existing obstacles can include things like accidents, tickets, DUIs, a driver's age, and the type of vehicle you drive. The company was founded in 2002 and since then has become one of the most well-known insurance providers in the industry. Infinity Insurance has a variety of plans that it provides for its policyholders. These plans help protect policyholders from some of the following accidents:
Auto Accidents
Bicycle Accidents
Boating Accidents
Motorcycle Accidents
Pedestrian Accidents
SUV rollover accidents
Slip and Fall Accidents
Truck Accidents
Wrongful Death Accidents
Like all insurance companies, it may seem as though Infinity is truly concerned for protecting you from the damages that you have sustained. However, as mentioned prior, there is no guarantee that you will receive the full compensation for your insurance claim from Infinity. Fortunately, if you feel as though you have been given an unfair offer by your insurance provider, you can seek legal representation from an accomplished attorney who has experience in negotiating with insurance claims adjusters. An experienced attorney can guide you through the process of settling a more suitable insurance claim with large insurance companies like Infinity. Whether you are hoping to receive a full settlement amount for your truck accident claim, have a motorcycle accident injury case, or are trying to file a car accident lawsuit, our qualified attorneys at the top-rated Normandie Law Firm can guide you through the process of fighting your insurance provider for a settlement that provides better coverage for your damages.
How To Negotiate An Injury Settlement Claim With Infinity Insurance Company
Clients who come into our law firm seeking assistance in fighting for adequate compensation for their Infinity Insurance claim, often ask our attorneys a broad range of questions regarding how best to negotiate with an Infinity Insurance adjuster. Some of these frequently asked questions are bulleted below for your reference:
What are the best negotiation tactics against Infinity Insurance?
Do insurance companies like Infinity have my best interest in mind?
What are the best negotiation tactics to use against Infinity Insurance for a car accident?
How do I settle an accident injury claim with Infinity?
How do I negotiate with an insurance claims adjuster?
As mentioned prior, Infinity Insurance and other large insurance companies are businesses and they tend to operate as such. While they may appear to have your best interest in mind, when it is all said and done, they will still try and make an added effort to offer you the lowest settlement claim possible. For this reason, it is in your best interest to understand the best way to negotiate with your insurance provider. Below are some tips to help you in negotiating with an Infinity Insurance claims adjuster:
Communicate your settlement offer to your adjuster: Once you have understood the size and scope of your losses, you should then use this information to arrive at a settlement amount that will adequately compensate you for your damages. This includes everything involved in your injuries, such as medical bills, ongoing treatment costs, pain and suffering, and a loss of wages. For instance, if you were involved in a car accident, when making your car accident settlement claim it is best to go beyond whether your vehicle was a total loss. Make an added effort to describe and calculate all the damages that were caused by accident.
Expect the "back and forth,": In almost all circumstances, your claim adjuster will likely reject your settlement offer at first. They will try and make a counteroffer that is far beneath your initial request for compensation. This tactic is common amongst insurance adjusters and is used to determine how much 'fight' you have in you, and whether the claim can be settled quickly. It is highly recommended that you ask your adjuster to justify the amount they are offering.
Know matters to your insurance adjuster: Even if your damages are quite extensive, insurance adjusters rarely care about your situation. They are most likely concerned about the financial status of Infinity; essentially how much money they are going to have to shell out to keep you satisfied. For this reason, it is, important to make your insurance adjuster aware of useful facts that would amount to Infinity paying a lot more money if they do not agree to your settlement amount. These facts can include things that would be useful in a trial setting, and also demonstrate that you are not going to settle your claim for much less than its worth.
With these helpful tips and an attorney experienced in negotiating with an insurance company like Infinity insurance, you can pursue the compensation that you deserve for your damages. While you can attempt to negotiate with an insurance claims adjuster on your own, you will more than likely end up on the short end of the stick. For this reason, it is incredibly important that you seek proper legal representation so that you can receive the settlement claim that can cover all of the damages that you have had to endure. An experienced attorney will be able to help you seek legal action.
How Normandie Law Firm Can Help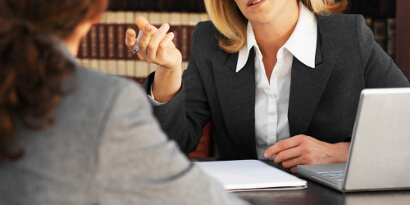 Having the assistance of an attorney with expertise in Infinity Insurance injury lawsuits can make the difference between receiving a sizeable claim for compensation and receiving a compensation amount far below your needs. At Normandie Law Firm, our experienced lawyers have years of experience in negotiating not just with Infinity Insurance but insurance companies throughout the United States. Our law firm is based in Los Angeles. However, our attorneys still practice in San Diego, Orange County, Riverside, Bakersfield, San Francisco, Fresno, Sacramento and throughout the state of California.
Free Second Opinions
Some attorneys are lazy, and will sign you up to their firm but will disappear once your name is on the paper as they are busy signing up more cases. In these instances, their business is based more on volume and will attempt to sign up as many cases as possible. In turn, they will spend less time on cases resulting in severely reduced settlements. Our firm will not treat you like a number. We will be in communication with you throughout our lawsuit and will treat you like family. So if you already have an attorney don't worry, we'll give you a second review of your case 100% free of charge.
Zero Fee Guarantee-No Upfront Fees Ever
If you contact our law offices today, we can walk you through the complicated process of filing your claim completely free of charge. As a show this commitment to you and your case we offer our clients the benefits of a zero fee guarantee policy. Under our zero fee policy, all clients don't pay for our services until their case is won. If you feel in need of a second opinion, second opinion case reviews are also free under this policy. Please, feel free to give us a call, and we can guide you down the path of receiving proper compensation for your damages. A lawyer experienced in Infinity Insurance cases will be available to talk with you.