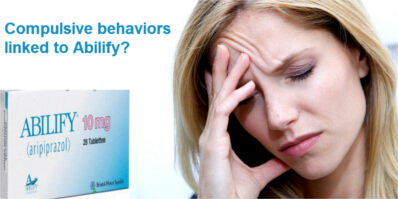 Abilify is a medicine prescribed to those with severe mood disorders such as bipolar disorder, schizophrenia, Tourette's disorder, and even depression. This drug can decrease hallucinations and help improve concentration. However, the drug also has some side effects that can at times be fatal. If you or a loved one has suffered from the troublesome or deadly side effects of Abilify, you may be eligible to sue the manufacturer with an Abilify side effect lawsuit, and the collect significant monetary compensation. At the top-rated Normandie Law Firm, our skilled Abilify drug side effect attorneys can guide you through the often challenging process of building your case and filing your claim against the company or party responsible for your damages. If you have any questions after reading this article, please feel free to contact our law firm for a free consultation. An expert attorney who has experience in drug side effect cases can give you further information.
Abilify: The Drug
Also referred to as Aripiprazole, Abilify is used to treat mental and mood disorders such as bipolar disorder, schizophrenia, irritability associated with autistic disorder, as well as depression. Abilify is an antipsychotic drug, meaning it is intended to decrease hallucinations and improve the concentration of the user. It often helps those with mental and mood disorder think more clearly and positively about themselves, feel less nervous, and take a more active part in everyday life. While seeming to treat a multitude of conditions, Abilify also has a large number of side effects that at times can be more troublesome than the condition itself. Some of these side effects are:
Severe agitation, distress, or restless feelings
Twitching or uncontrollable movements of the eyes, lips, tongue, face, arms, or legs
Mask-like appearance of the face, including trouble swallowing and problems with speech
Seizures (convulsions)
Thoughts about suicide or hurting yourself
Low blood cell counts
High blood sugar
Weight gain
Blurred vision
Nausea, vomiting, changes in appetite, constipation
Drooling
Headache, dizziness, drowsiness, feeling tired
Anxiety, feeling restless
Sleep problems (insomnia
Cold symptoms such as stuffy nose, sneezing, and sore throat.
Fast heartbeat
Increased sweating
Pale Skin
Puffing of cheeks
Uncontrolled chewing movements
Before taking Abilify it is highly recommended that you seek the assistance of, a medical professional to ensure that the drug is right for you and your condition. Abilify has sparked up some recent controversy as many have filed lawsuits regarding compulsive gambling addiction as an unnamed side effect of the drug. This side effect can cause patients that use the drug to engage in compulsive behavior, such as gambling, shopping, eating, and sex. Abilify compulsive gambling class action lawsuits have been filed against the manufacturer and pharmacies who failed to let patients know that this was a possible side effect of the drug. Those who have suffered from the damages of a compulsive addiction through Abilify have every right to retain an Abilify gambling side effect attorney and pursue legal action against the manufacturer. It is wise to seek an accomplished lawyer experienced in drug side effect cases to file your lawsuit. Some of these users who filed a lawsuit in order to do the following:
Cover the medical expenses for treatment of compulsive gambling addiction
Recover any money lost due to gambling
Gain compensation for severe emotional injuries endured
Restore quality of life
Drug manufacturers have a responsibility to their consumers to ensure that they are informed of all of the side effects the drug may entail. When this duty is breached, the manufacturing company can be hit with a damaging lawsuit, and in this case, an Abilify compulsive gambling lawsuit. Consult with an experienced attorney for more information.
Abilify Side Effect Class Action Lawsuit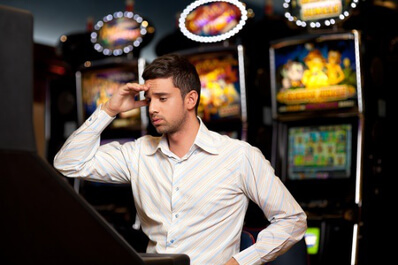 A class action, or class suit, is a type of lawsuit where one of the parties is a group of people who have all experienced the same or similar injuries as a result of a product or action, and pursue legal action against the defendant as a group. Two factors are always present within class action lawsuits, and are listed as follows:
The issues in the suit are common to all members of the class
The persons affected are so large in number as to make it impracticable to bring them all before the court
While it may appear as though there is strength in numbers, most class action lawsuits end in very minor settlements as a large payout amount dispersed amongst a crowd is typically thinned out. However, that should not discourage you from, pursuing a class action lawsuit, as in some cases the ending settlement is well worth the action. There are a wide variety of class action lawsuits, and they are bulleted below for reference:
Employees that were subjected to a pattern or practice of racial, age, or gender discrimination by their employer
Home or business owners affected by some kind of environmental disaster caused by the fault of a corporation
Consumers of a particular defective product, or were deceived by the same false advertising or manipulative business practices of a product manufacturer.
Patients prescribed a drug with dangerous side effects that the manufacturer was aware of but failed to disclose to patients
Consumers and small business owners who paid an inflated price for a product
Investors who lost their savings as a result of securities fraud committed by senior executives in a publicly traded company
Individuals whose private communications were recorded by a corporation without them being aware of it
An Abilify compulsive gambling addiction lawsuits would typically fall under the type of class action lawsuit regarding prescribed drugs. In these cases, a qualified Abilify gambling addiction attorney with expertise in drug side effect injury lawsuits could be retained in order to assist you in filing a class action lawsuit against the company for failing to inform patients of this dangerous side effect.
Filing Abilify Claim
All drug manufacturers are expected to adhere to Product Liability Laws. These laws ensure that consumers do not end up with a faulty product. At the same time, they allow for consumers to more easily file a lawsuit against large companies, such as drug manufacturers. Then again, mistakes happen, and when they do a lawsuit can be filed against the company responsible. In regards to this article, an Abilify attorney could be retained in order to file a lawsuit against the marketing company for failing to inform patients. However, mistakes can occur at other points in the production chain. Some of these common points of defect are as follows:
Design Defects: These defects occur before the product is even assembled, and has a fault that makes the product inherently dangerous. In some cases, these defects can lead to full scale recalls, and the company which organized the design of the product could be held liable for the damages.
Manufacturing Defects: These defects occur during the actual assembly of a product. They can range from minor mistakes along the manufacturing chain to reoccurring mistakes that can result in large recalls. In these instances, the manufacturing company could be deemed responsible for the damages.
Marketing Defects: These defects occur during the marketing of a specific product. These defects include things like improper labeling, insufficient instructions, or inadequate safety warnings.
Whenever a company causes a defect that somehow harms a consumer, that consumer can file a lawsuit against the company responsible for the said defect. However, when pursuing legal action against a company it is highly recommended to seek the assistance of an attorney. In regards to this article, an Abilify gambling drug side effect attorney may best assist you in receiving compensation. Having an experienced attorney on your side can make the difference between filing a successful lawsuit, and having your case dismissed from court entirely.
How Our Attorneys Can Help
If you or a loved one has suffered from the damages of compulsive gambling as a result of a side effect of the drug Abilify, you may be eligible to file a claim for compensation. At one of the top firms in Los Angeles, Normandie Law Firm, our experienced lawyers with experience handling drug side effect claims can guide you through the process of filing your lawsuit against the company responsible for your damages. While we are based in Los Angeles, our lawyers practice in Oakland, Sacramento, San Francisco, San Jose, San Diego, Fresno, Bakersfield and throughout the state of California. As a show this commitment to you and your case we offer our clients the benefits of a zero fee guarantee policy. Under our zero fee policy, all clients don't pay for our services until their case is won. If you feel in need of a second opinion, second opinion case reviews are also free under this policy. Call now for a free consultation by one of our attorneys with experience in drug side effect cases, and we can guide you down the path of receiving proper compensation for your damages.