3 year old E Coli Infection Lake Wildwood Beach 7-31-2017
July 31, 2017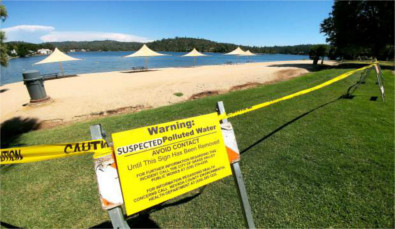 Our law firm is currently investigating the possibility of personal injury lawsuits against the responsible parties for an incident that's happened in connection with a lake in Northern California.
A 3-year-old boy has been hospitalized and is listed in unstable condition in the ICU following a swim in Lake Wildwood beach in Nevada County.  The boy is suffering from E. coli complications, his family says; the bacteria has begun affecting the boy's kidneys, and doctors at UC Davis are doing all they can to get it under control.
The boy was said to have had an upset stomach with trouble digesting his food; he had blood in his stool as well. Initially, he was taken to Sierra Nevada on Tuesday, but upon learning of the condition, he was transported to UC Davis.
The boy's mother took him to the beach last week, and five other children have been reported sick, with three of them testing positive for E. coli. The blame is being placed on the water at the beach, which was tested in the wake of the reports.
The water, Nevada County officials say, had high levels of fecal coliforms. Near the lake, there are wastewater treatment plants, but according to county public works, there were no issues with any pipes and no spills.
Sara Dunn, aunt of the hospitalized boy, said that the mother, who is also pregnant, is being treated for sickness as well. Dunn would like there to be caution signs that advise against swimming and alert residents and visitors to the potential dangers of bacteria in the lake.
Personal Injury Lawsuit
If you or one of your family members falls ill after swimming in a county-owned property such as a lake or pool, you may be entitled to compensation for your bodily damages and medical costs. It is the responsibility of the county to properly sanitize the water and surroundings. The health of the visitors should be of paramount importance. Any ensuing sicknesses that occur from their negligence should have the ensuing medical costs covered under a personal injury claim.
Normandie Law Firm can help you file a negligence or personal injury claim against the responsible party in the event you contracted a sickness while using its facilities or property. You are eligible to receive:
Medical treatment compensation, including hospitalization fees and future medication coverage
Reimbursement for lost wages in the event that you have to lose time at work to be treated for an illness
Pain and suffering damages, which cover emotional and psychological stresses placed on the body and mind in the aftermath of an event
At Normandie Law Firm, we place the health and wellbeing of our clients on a pedestal. Your longevity is our utmost concern, and we fight to ensure that you are being taken care of and not wasting your own money when you are not responsible for your sickness. Our team of lawyers is an aggressive bunch who will get you the restitution you deserve if you have been harmed due to the negligence of another party, regardless if it's a swimming center or a county.
Call today for a free consultation on how to best proceed with a lawsuit against a party who has negligently brought you harm. We will inform you of the litigation process and what you can expect out of a possible settlement.
In selecting us, you are also assured of our zero fee guarantee. In the event that we do not win your case and bring you compensation for your damages, you do not owe us anything. We lose when you lose, and we win when you win.
Contact Normandie Law Firm for more information on filing a personal injury lawsuit.