Woman Dies After Being Struck By 2 Hit-and-Run Drivers in Van Nuys 9-6-2017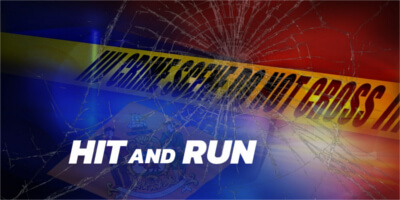 Our law firm is currently investigating an incident that occurred September 6, 2017.
In a hit-and-run accident, a woman was struck and killed while walking in a crosswalk in Van Nuys Wednesday night. The woman was struck at around 11:25 p.m. while crossing Sepulveda Boulevard at Stagg Street. According to the LAPD, the vehicle was traveling at high speeds collided with the victim at nearly 120 feet down Sepulveda Boulevard. The struck victim was in her 50s, and died at the scene; however, she has not been identified. Witnesses mentioned a vehicle with a flat tire that was sparking as it traveled through the area around the time of the crash. According to LAPD, not long after a gold Toyota Camry that was suspected to have been driven by a woman, ran over the victim a second time and also did not stop. Authorities are currently trying to locate surveillance images from nearby businesses with hopes of identifying the drivers of the hit-and-run vehicles. Los Angeles has offered a $50,000 reward for the identification, arrest, and eventual conviction in hit-and-run cases like this one.
About Normandie Law Firm
If you or a loved one has suffered any physical injuries or property damages as a result of the negligent conduct of others behind the wheel, you may be entitled to monetary compensation for all the damages that you have suffered. If you file a claim with Normandie Law Firm you could find some, if not all, of these following expenses compensable:
Any and all medical expenses
Loss of Income
Loss of potential future income
Emotional Damages (anxiety, depression, PTSD, etc…)
Punitive Damages
Victims of this incident or incidents like this one can contact our law offices to learn more about how to receive compensation for their injuries. Our team of attorneys is committed to ensuring every one of our clients has the resources to put up a fair fight for their case. As a show this commitment to you and your case we offer our clients the benefits of a zero fee guarantee policy. Under our zero fee policy, all clients don't pay for our services until their case is won. If you feel in need of a second opinion, second opinion case reviews are also free under this policy. Call our law offices today for a free consultation by one of our skilled attorneys, and we can discuss the incident, your damages, and the path to receiving proper compensation for your damages.