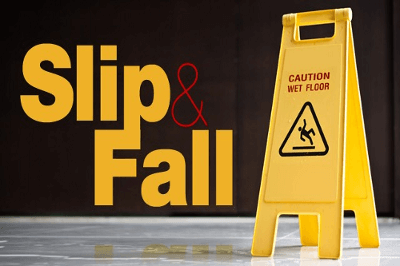 Slip and fall and trip and fall accidents can happen anywhere. Whether you are at your local department store or working in an office space, a slip and fall accident can result in some truly damaging injuries that can affect a victim for a lifetime. One of the common pains that many slip and fall victims report is knee pain. When an individual slips and falls upon their knee or any other ligament, an incredible amount of force and pressure is applied to the area, which can put significant strain on the area. This strain can result in injuries that can affect the future mobility of the victim and may require extensive medical treatment to recover from fully. In this article, we will focus on slip and fall and trip and fall accidents themselves,  what causes knee pain due to slip and fall injuries, the treatment needed for knee pains after a slip and fall accident, and what you can do after suffering from a slip and fall or trip and fall accident. An experienced attorney at the top-rated Normandie Law Firm can help you earn compensation for your injuries. Call us today to speak with an accomplished lawyer experienced in slip and fall cases.
Slip and Fall & Trip and Fall Accidents
As mentioned prior, slip and fall and trip and fall accidents can occur anywhere. However, they occur in restaurants more often than not. Slip and fall accidents can be caused by poorly maintained flooring, a failure to post slip hazards, or a lack of viable staff to remedy the hazard which caused the slip and fall accident. If you have slipped and fallen or tripped and fallen, you must already understand the amount of trauma the body is put through. In most cases, victims of slip and fall accidents will attempt to brace their fall with their hand, arm, leg, or in this case, knee. This bracing, focus the amount of pressure and force applied to an area. Our muscles, ligaments, and tendons can only support so much force, and when this support reaches a limit, truly damaging injuries can occur. Knee injuries after a slip and fall accident can affect the overall mobility of an individual and can negatively influence the lifelong conditions of a victim. An expert attorney with experience handling slip and fall cases can give you more information.
Common Knee Injuries and What Causes Them
Slip and fall accidents can cause a wide range of injuries from minor bumps and bruises to severe damage to those unfortunate enough to have to experience them. In most cases, those who suffer slip and fall accidents continue without seeking assistance from a trained medical professional. These victims often complain of chronic knee pain, without understanding the cause. This pain can range from minor aches to serious pains that hinder the overall mobility of the individual. Fortunately, we've compiled a list of some of the common knee injuries caused by slip and fall accidents as a reference:
Fractures: If a person slips and falls forward, they will likely land on their knees. The force behind this fall could cause the kneecap or the knee joint to fracture. One fracture, in particular, patellar fractures, are incredibly severe, and in most cases will require surgery to recover fully. Each fracture is different. Many victims experience incredible pain, bruising, and swelling, as well as a lack of proper mobility as a result of these injuries. As a result, these victims are likely unable to walk until the fractured knee is fully repaired through proper medical treatment.
Sprains: A knee sprain can occur when the ligaments in the knee are stretched beyond their ability to do so. This injury tends to occur most commonly with slip and fall accidents. In most cases, a sprain is caused by very sudden movement of the knee or kneecap. A sprain often comes with symptoms like knee stiffness, pain, bruising and swelling. In severe cases where the ligament is torn, this injury may require invasive knee surgery.
Tears: In these injuries, the joint of the knee, called the meniscus, is torn. This can happen when there is a sudden turn or twist in the knee. At the same time, the foot remains in place. A knee tear can heal on its own if physical therapy is appropriately administered. Unfortunately, in more severe cases, surgery may be required. The surgical procedure to treat a knee tear involves the removal of cartilage which can permanently cause weakness in the knee joint. Those who suffer from tears will experience swelling and severely limited movement.
ACL Injuries: An anterior cruciate ligament injury or ACL injury can occur when the knee bends backward unnaturally, when it is twisted, or when it jerks violently from side to side. An ACL injury can come in two forms of severity, partial or complete. The most painful form of ACL injury involves an avulsion which can occur when there is a full twist of the ligament itself. Those who experience ACL injuries will often feel and hear a pop in the knee at the moment of the injury. This injury can cause chronic pain, swelling, and can limit the movement of the victim.
The knee is a vital part of the human body. It allows for proper mobility, by connecting the muscles at the front of the thigh to the tibia or shinbone. When this crucial component of the human body is damaged as a result of a slip and fall accident, it can result in debilitating injuries that can be difficult, and sometimes impossible to fully recover from.  Fortunately, modern science has designed some ways to treat these injuries. For this reason, if you or a loved one has experienced a knee injury as a result of a slip and fall accident, you should contact a trained medical professional immediately to mitigate the long-term damage these injuries can cause. A skilled attorney with expertise in slip and fall injury lawsuits can recommend you to a worthwhile doctor.
Treatment of Knee Injuries After Slip and Fall Accidents and What You Can Do
Knee injuries no matter how severe should be treated properly. This treatment can vary depending on the severity of the injury itself. These knee injury treatments can include:
Resting the knee
Applying Ice to the Knee
Compressing the Knee with an electric bandage, straps, or sleeves
Raise the knee
Take anti-inflammatory painkillers
Practice strengthening exercises
In some cases of knee injuries caused by slip and fall accidents, a doctor may recommend reconstructive or reparative surgery. These procedures can be highly invasive and can be challenging to recover from fully. It is also important to note that the sooner you report these pains caused by a slip and fall accident the better you can mitigate the long-term damages these injuries can cause.
However, if your knee injury is severe, and more invasive procedures are required, it could lead to the victim facing the at times insurmountable debt these treatments can cause; this is especially true for those without adequate insurance coverage. Fortunately, for victims of slip and fall accidents, they can file a lawsuit if their accident was caused by the negligence or misconduct of another. This lawsuit can potentially provide compensation for damages such as medical expenses, a loss of wages, and even pain and suffering. However, when filing a lawsuit, it is in your best interest that you seek representation from a qualified attorney who has experience in cases of this nature. With the right lawyer experienced in handling slip and fall accidents, you could find significant monetary compensation for your damages.
How Normandie Law Firm Can Help
Knee pain can range from a dull ache to severe pains that hinder mobility and if not addressed properly can result in a lifetime of trauma and damage. If you or a loved one have experienced knee injuries as a result of a slip and fall accident, you may be eligible to file a claim for compensation for your damages. At Normandie Law Firm, our Los Angeles attorneys are experienced in handling slip and fall accidents. Clients who file a claim with our Los Angeles law firm could find some if not all of the following damages compensable to them:
Past and Future Medical Expenses
Loss of Wages
Potential Loss of Future Wages
Pain and Suffering
Emotional Distress (anxiety, depression, PTSD, etc…)
Punitive Damages
Victims of slip and fall accidents can contact our law offices to receive more information on how to receive adequate compensation for their damages. While our law firm is based in Los Angeles, our top attorneys with experience in slip and fall also practice in San Diego, Orange County, Riverside, Oakland, San Francisco, Sacramento, and throughout the state of California.
Free Second Opinions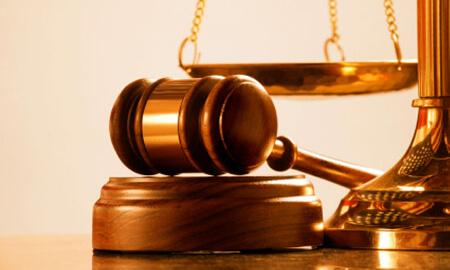 Other attorneys will sign you up to their firm but will disappear once your name is on the paper as they are busy signing up more cases. In these instances, their business is based more on volume and will attempt to sign up as many cases as possible. In turn, they will spend less time on cases resulting in severely reduced settlements. Our firm will not treat you like a number. We will be in communication with you throughout our lawsuit and will treat you like family. So if you already have an attorney don't worry, we'll give you a second review of your case 100% free of charge.
Zero Fee Guarantee-No Upfront Fees Ever
If you contact our law offices today, we can walk you through the complicated process of filing your claim completely free of charge. As a show this commitment to you and your case we offer our clients the benefits of a zero fee guarantee policy. Under our zero fee policy, all clients don't pay for our services until their case is won. If you feel in need of a second opinion, second opinion case reviews are also free under this policy. Please, feel free to give us a call, and our experienced lawyers can guide you down the path of receiving proper compensation for your damages.