Wholes Foods Cheese Listeria Outbreak Class Action Lawsuit Information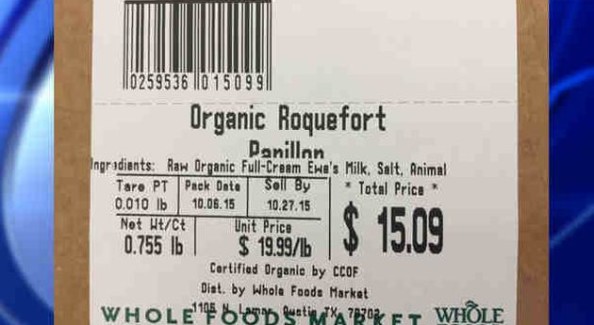 Update: On October 7th, 2015 the Food and Drug Administration issued a recall of certain cheeses sold at Whole Foods Supermarkets. There recall is due to the growing fear the cheese being contaminated with Listeria. According to experts the organism in questions can cause serious and in some instances deadly medical complications; particularity for those with an already compromised  immune system, the elderly and young children.
Food Poisoning and Listeria Outbreak Lawsuits – Who Can be Sued:  Food poisoning generally falls into defective product theories of liability in order to prove fault and provide for compensation for injured victims. In a product liability claim all individual and business that fall within the chain of control of the product can be held liable. This can include, manufacturers, distributors, wholesalers and retailers of the tainted product. Other theories of liability in food poisoning cases may include breach of warranty, and negligence
Recovery Available for Victims – Compensation for Damages: Individuals who have been stricken with a food borne illness are entitled to full restitution for all damages suffered. In some cases punitive damage may be available as well. Some categories of damages compensable in personal injury lawsuits include the following..
All medical and rehabilitation costs.
All future medical care and nursing care if required.
Economic damages including loss of income and loss of future earning potential.
Non-economic damage – including emotional distress, pain and suffering, and PTSD recovery.
Awarding of punitive damages in personal injury cases: In some instances punitive damages can be awarded when the at fault party acted with malice or wanton disregard for the health and well-being of the consumer. For example if the manufacturer of a food product new the existence of contaminated food stuffs but failed to issue a recall in a timely manner resulting in the consumption of the tainted food.
Attorney Consultation:  If you or a loved one have any further legal questions feel free to contact our law offices. All legal consultations with our attorneys are free of charge.