What If the Insurance Company Put Me at Faut in a Motorcycle Accident Claim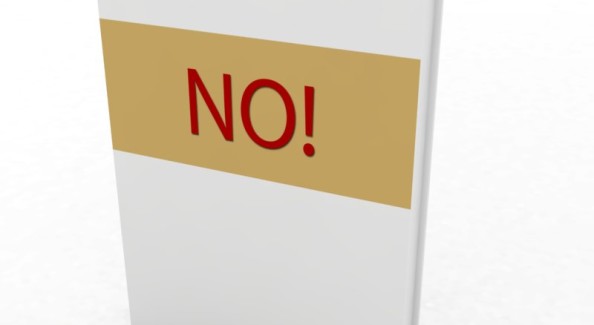 Motorcycle accidents can be devastating and riders are often times prejudiced in a police report. I have seen instances where a rider has been put at fault for NO reason. In such cases many injured riders give up and don't get an attorney. Don't make that mistake, even if the police or insurance company put you at fault for the accident you are still entitled to a recovery for your damages. Here are some important facts and information to know about your case. If you were hurt in a motorcycle accident call our office for a free case evaluation.
Police report was wrong
One important fact to remember about police reports is that they are NOT ADMISSIBLE. What this means is that they cannot be used as evidence against you in a potential personal injury or civil case for damages/injuries. So just because the report mentions potentially adverse facts against you, it does not necessarily mean that you don't have a potential case. Police reports are almost always filled with factual inconsistencies or mistakes. Officers are overworked and cannot produce 100% accurate results all of the time.
Additionally a lot of the report is based on the officers impression of the case and how the incident took place. These reports are not always based on the scene of the accident. As a result you have many reports that are incorrect and do not properly outline how the accident happened.
I was partially at fault
In certain cases you can be partially at fault for the accident. Being partially at fault does NOT mean you cannot recover. Here is an example of how partial fault works. You are driving a motorcycle and an automobile makes an unsafe lane change. As a result you try and stop the car, but end up crashing into the back of the car making the unsafe lane change. In this type of case you will be partially at fault, likely between 25-50% at fault for the accident. This amount of damages will be reduced or deducted from the total amount awarded to you for your case.
A lot of your recovery if you are at fault will depend on the extent of your injuries. Make sure you seek immediate medical attention in order to better understand the degree of  your injury. In any case you will need to seek medical attention for your injuries, make sure you do so in a timely manner to avoid long term medical complications.
What is the Value of my case?
So what is my case worth? This is a great question, but a very difficult one to answer. First, we need to know what your injuries are. Do you have any significant damage after the accident? Second, what is the policy limits of your case? How much insurance coverage did the other party have and do you have any uninsured or underinsured coverage? Finally, we will see how much at fault you were for the case. From there it is possible to get a better understanding of  your injuries.
What about my own insurance coverage
You can tap into or use your own insurance coverage in order to recover for your injuries. This will NOT impact or change the amount that you owe in regards to your premiums. However, you must carry uninsured or under  insured motorist coverage and file a police report in order to pursue a claim. This type of claim will be permitted when the driver of the other vehicle does not carry sufficient coverage or when they carry no insurance at all. Recovering from your own insurance is commonly considered a 1st party claim, which will permit you from recovering for your damages.
What if I didn't have insurance?
What happens if you did not carry any insurance at the time of the accident and you were NOT at fault? This is a tricky situation considering you will be subject to certain limitations in your case, however you can still recover for your injuries. California applies proposition 213 if you are injured in an accident and are NOT carrying insurance coverage. This law will not allow you to recover for pain and suffering, but will permit you to get compensation for your medical bills. However, there are certain exceptions to this rule.
What if I was a passenger and the driver was at fault?
If you were a passenger in a motorcycle accident and the driver was at fault for the accident you are entitled to recovery. Passengers are considered negligent free drivers or riders. A negligent free passenger is not subject to liability for the accident and will be able to recover for the damages they have suffered. However, a lot of the recovery value will depend on the policy limits of the at fault party. If you were injured make sure you speak with an attorney regarding your case and NEVER make any statements to the insurance company about your case.