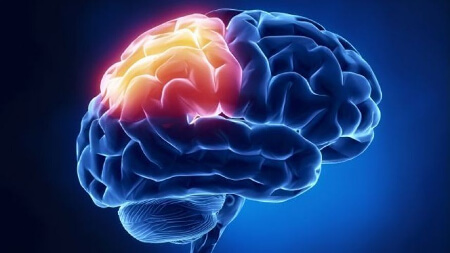 When most people go to work, the last thing people expect is to be injured at work as a result of a workplace accident. Whether you work at a retail store, or in an office building, work accidents happen, and when they do they can cause some truly serious damages. Some of these incredible damages are headaches, and many who suffer from these injuries are often curious regarding the cause of said headaches. Most usually caused by some brain injury whether mild or severe, these severe injuries can be life-threatening if not treated properly. The brain and skull are incredibly vital parts of the body, which when damaged can have serious consequences. In this article, we will cover the causes of these headaches, treatment for the headaches caused by a work-related accident, and what you can do moving forward. If you need an accomplished attorney who has experience in worker's compensation cases, consult with one of our experienced lawyers at the top-rated Normandie Law Firm.
Causes of Migraines & Headaches After A Work Accident
Injuries to the head can be incredibly damaging, and if not treated properly, or monitored by a medical professional can affect the lifelong condition of an individual. Fortunately, if you ever receive migraines after an accident at your job, your employer is liable to pay for the medical costs of seeing a doctor for your head injury. These injuries can be caused by any significant blow to the head, or an intense force being applied to the soft tissue in the skull. The direct cause of these injuries depends on the type of work involved. However, headache causing injuries can occur in an office space just as easily as they can occur in a retail store or construction yard. Some of these headaches can happen from something as harmless as staring at your computer screen for too long, to truly traumatic brain injuries caused by heavy objects falling upon a person inflicting injury to the head and neck. The severity of these headaches can depend on the type of injury that occurred. Some head injuries that can cause migraines after an accident at your job are listed and explained below:
Post-Concussive Headaches: These headaches are associated with concussions which are caused by blows to head or a sudden jolt to the head and neck area. While commonly occurring in car accidents, these injuries can occur whenever there is an intense force applied. The headaches caused by concussions are often associated with nausea, sensitivity to light, sensitivity to sound, and sensitivity to certain smells and sudden movement.
Whiplash Headaches: Whiplash more commonly occur during auto accidents; however, they can also occur as a result of a workplace accident. In these injuries, the head is forced forward and backward, and as a result, can damage and strain the soft tissue in the surrounding area. This kind of headaches occur near the base of the skull and are associated with neck stiffness, dizziness, and fatigue. Symptoms of whiplash headaches aren't usually felt until days after the accident occurred.
A post-traumatic headache: This kind of headaches occur as a result of trauma to the head. Post-traumatic headaches can start from the neck, the brain, the contraction or spasm of a muscle, or from the pinching of the nerves in the upper neck and base of the skull. The symptoms of these headaches aren't often felt until several days or even weeks after the accident.
Muscle-Contraction/Spasm Headaches: This kind of headaches, is caused when the muscles in the neck, head, or upper back are injured.
Tension-Type Headaches: This is the most common type of a headache to occur in the workplace, and can occur as a result of tension. The pain in these headaches can range from mild to moderate and are characterized as non-throbbing, and occur on both sides of the head.
Fracture Headaches: These headaches are caused by fractures to the skull and neck bones and can result in some incredibly severe headaches. The pain from these injuries typically resides at the back of the head and neck. These injuries can cause chronic headaches.
Occipital Neuralgia Headaches: Often called a pinched nerve headache, these headaches are often caused by the compression of the spine or disc herniation. This results in a pinching of the nerves in the upper neck, as well as the nerves located at the base of the skull. Some symptoms of this kind of headaches include pain, tenderness, burning, numbness, and tingling from the neck up to the back of the head.
If your headache from a work-related injury is severe, it is incredibly important that you seek adequate medical assistance. In most cases, these headaches don't appear for several hours, days, or even weeks after a work accident. With the help and advisement of a doctor, you could mitigate the damages often caused by these injuries. Let our qualified attorneys with experience in workplace accident cases refer you to an adequate medical professional.
Treatment For Headaches After A Work Accident & What You Can Do
The recommended treatment for headaches can vary depending on the cause of the injury that resulted in a headache, and the severity of the pain itself. After receiving blows to the head and neck, it is almost always important that you seek medical attention. In some cases, a doctor will recommend a simple at-home remedy, like rest, and a hot or cold compress applied to the pained area. Although in more severe cases of headaches, a doctor may recommend over-the-counter or prescription medications to mitigate pain and allow the brain and spine to heal. If these damages are incredibly severe, the treatment needed may be even more extensive.
When seeking medical treatment, the victim can face a mountain of financial debt due to the cost of these treatments. Fortunately, when these workplace accidents occur, the employer is responsible for paying for the damages caused at the workplace through their provided workers' compensation insurance. This insurance coverage can be paid to an employee to cover damages like medical expenses, a loss of wages, a loss of future wages, and a portion of pain and suffering if applicable.
Under federal law, employers are expected to provide adequate workers compensation for their employees. When this is not the case, or when a worker fails to provide insurance at all to a worker, that worker has every right to pursue legal action against their employer. Through the pursuit of a workplace injury lawsuit, an employee can receive compensation for the damages that workers compensation failed to cover. Although when filing a lawsuit, it is incredibly important that you seek representation from a lawyer with expertise fighting employers that fail to pay for their employees. With an expert lawyer experienced in handling workplace accident cases, you could receive compensation for the damages that you have endured; however, having a skilled lawyer on your side can mean the difference between a successful claim for compensation and having your case dismissed from court entirely.
How Normandie Law Firm Can Help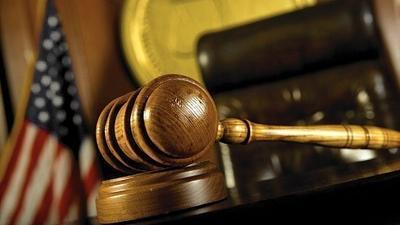 A mild headache or a migraine can be trace signs of a traumatic brain injury and if not addressed properly can result in a lifetime of trauma and damage. If you or a loved one have experienced brain or head injuries as a result of a workplace accident you may be eligible to file a claim for compensation for your damages. At Normandie Law Firm, our top team of Los Angeles attorneys have experience handling workplace accident claims and fight for the rights of poorly treated workers. Clients who file a claim with our Los Angeles law firm could find some if not all of the following damages compensable to them:
Past and Future Medical Expenses
Loss of Wages
Potential Loss of Future Wages
Pain and Suffering
Emotional Distress (anxiety, depression, PTSD, etc…)
Punitive Damages
Victims of workplace accidents can contact our law offices to receive more information on how to receive adequate compensation for their damages. While our law firm is based in Los Angeles, our attorneys also practice in San Diego, Orange County, Riverside, Oakland, San Francisco, Sacramento, and throughout the state of California.
Free Second Opinions
Other attorneys will sign you up to their firm but will disappear once your name is on the paper as they are busy signing up more cases. In these instances, their business is based more on volume and will attempt to sign up as many cases as possible. In turn, they will spend less time on cases resulting in severely reduced settlements. Our firm will not treat you like a number. We will be in communication with you throughout our lawsuit and will treat you like family. So if you already have an attorney don't worry, we'll give you a second review of your case 100% free of charge. Talk to an experienced attorney today.
Zero Fee Guarantee-No Upfront Fees Ever
If you contact our law offices today, we can walk you through the complicated process of filing your claim completely free of charge. As a show this commitment to you and your case we offer our clients the benefits of a zero fee guarantee policy. Under our zero fee policy, all clients don't pay for our services until their case is won. If you feel in need of a second opinion, second opinion case reviews are also free under this policy. Please, feel free to give us a call, and an attorney with expertise in workplace accident injury lawsuits can guide you down the path of receiving proper compensation for your damages.