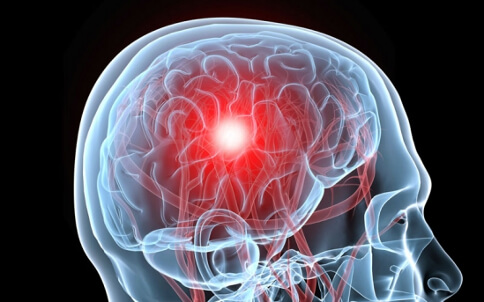 The force behind car accidents can be incredibly intense. In most cases, your vehicle is forced to a sudden stop, causing all sorts of damages to not just your car, but to the people inside. While many steps have been taken to ensure the safety of passengers and drivers in vehicles, the fact remains that whether you are in a truck accident, motorcycle accident, or any other motor vehicle accident you as a passenger or driver are still susceptible to a large portion of the force behind an auto collision. Many who are involved in car accidents often experience some injuries as a result of auto collisions, some of which may not be immediately diagnosable. One of the more common injuries that occur in car accidents are head injuries, and many who experience these injuries are unsure as to what causes their head pains. In this article, we will cover what causes headaches after an accident, the serious head injuries that can result from a car accident, and what to do after you've experienced one of this traumatic brain or head injuries. If you need assistance, consult with an experienced attorney from the top-rated Normandie Law Firm. Our expert attorneys with experience in car accident cases will be able to help you earn compensation for your injuries.
Causes of Migraines or Headaches After A Car Accident
The brain and the skull are some of the most sensitive areas of the human body. While the skull can withstand a large amount of force, car accidents can overwhelm that strength fairly quickly. Many who experience car accidents complain of migraines or headaches after the accident. Some injuries can cause migraines and headaches after accidents and are a common complaint by car accident victims. Most of the common causes of brain or headaches after an accident are from a blow to the head or whiplash. The severity of the pain tends to depend on the type of injury that occurred. Some head injuries that can cause headaches after a car accident are listed and explained below:
Post-Traumatic Headache: This is a headache caused by trauma to the head and neck, after an auto accident. Post-Traumatic headaches can originate from the neck (cervicogenic), from the brain as a result of a concussion (post-concussive), from the contraction or spasm of a muscle, or from the punching of the nerves in the upper neck and base of the skull. This kind of headaches doesn't arise until several days or even weeks after the accident.
Post-Concussive Headaches: This type of a headache, is associated with concussions. Concussions are usually caused by blows to the head or a sudden jolt, similar to that which might occur in a car accident. The headaches associated with concussions are often associated with nausea, sensitivity to light, sensitivity to sound, and sensitivity to certain smells and movement.
Muscle-Contraction/Spasm Headaches: This is one of the most common kind of headaches that can occur after a car accident, and is caused when the muscles in the neck, head, or upper back are injured. The most common causes of this kind of a headache are from a car accident.
Whiplash Headaches: Whiplash is another common kind of injury caused by auto accidents, and occurs when there is a sudden force applied to the head and neck. The head is often forced forward and backward, and as a result, can damage and strain the soft tissue in the area. This kind of headaches occur typically near the base of the skull and are associated with neck stiffness, dizziness, and fatigue. Whiplash headaches aren't usually felt until days after the accident occurred.
Fracture Headaches: This kind of headaches are associated with the fracture of the skull and neck bone and can result in some truly severe headaches. The pain of these serious injuries occurs at the back of the head and neck. As well as chronic headaches, traumatic brain injury can also arise as a result of a fractured bone.
Occipital Neuralgia Headaches: Otherwise called, a pinched nerve headache, these headaches are often caused by the compression of the spine or a disc herniation. This results in a pinching of the nerves in the upper neck, as well as the nerves located at the base of the skull. Some symptoms of this kind of headaches include pain, tenderness, burning, numbness, and tingling from the neck up to the back of the head.
If your pain from a post-accident headache is incredibly severe, and you have not seen a medical professional already it is incredibly important to seek out a doctor. In most cases, these headaches don't appear for hours, days, or even weeks after an auto accident. With the help of a doctor, you could seek proper treatment, and avoid the long-term damages these injuries can cause. If you need a recommendation for a medical professional, call one of our skilled lawyers with experience handling car accident claims.
Treatment for Headaches After A Car Accident
Treatment for a headache can vary greatly depending on the severity of the injuries and the injury itself. If you experience headaches after a car accident, it is always in your best interest to seek treatment from a medical professional. In some cases, they may recommend simple at-home remedies, such as plenty of rest, and am hot or cold compress applied to the inflicted area. Although in more serious cases, a doctor may recommend over-the-counter medications, or even prescribed medicines. If the damages are truly severe, then a doctor may recommend even more intensive care.
More often than not, the intensive care needed to treat these severe headaches can result in a series of medical visits which can develop a mountain of debt. This extensive debt can cause financial damages to a victim and can be truly difficult to overcome without the proper assistance.
Fortunately, victims of head or brain injuries after car accidents can seek the assistance of a lawyer with expertise in fighting for the rights of auto accident victims. With a qualified attorney who has experience in handling auto accident cases, you could file an auto accident lawsuit against the party at fault and receive compensation for the damages you have received.
How Normandie Law Firm Can Help
Sometimes a simple migraine can be the inklings of a traumatic brain injury that may cause a lifetime of trauma and damage. If you or a loved one have experienced brain or head injuries as a result of a car accident you may be eligible to file a claim for compensation for your damages. At Normandie Law Firm, one of the top legal groups in the city, our accomplished Los Angeles lawyers are experienced in handling auto accident cases and fighting for the rights of auto accident victims. Clients who file a claim with our Los Angeles law firm could find some if not all of the following damages compensable to them:
Past and Future Medical Expenses
Loss of Wages
Potential Loss of Future Wages
Pain and Suffering
Emotional Distress (anxiety, depression, PTSD, etc…)
Punitive Damages
Victims of auto accidents can contact our law offices to receive more information on how to receive adequate compensation for their damages. While our law firm is based in Los Angeles, our experienced lawyers also practice in San Diego, Orange County, Riverside, Oakland, San Francisco, Sacramento, and throughout the state of California.
Free Second Opinions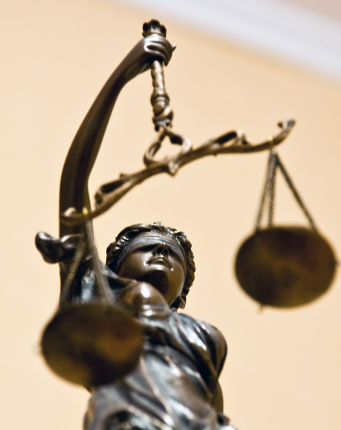 Other attorneys will sign you up to their firm but will disappear once your name is on the paper as they are busy signing up more cases. In these instances, their business is based more on volume and will attempt to sign up as many cases as possible. In turn, they will spend less time on cases resulting in severely reduced settlements. Our firm will not treat you like a number. We will be in communication with you throughout our lawsuit and will treat you like family. So if you already have an attorney, don't worry, we'll give you a second review of your case 100% free of charge. An attorney with expertise in car accident injury lawsuits can talk through your case with you.
Zero Fee Guarantee-No Upfront Fees Ever
If you contact our law offices today, we can walk you through the complicated process of filing your claim completely free of charge. As a show this commitment to you and your case we offer our clients the benefits of a zero fee guarantee policy. Under our zero fee policy, all clients don't pay for our services until their case is won. If you feel in need of a second opinion, second opinion case reviews are also free under this policy. Please, feel free to give us a call, and we can guide you down the path of receiving proper compensation for your damages. A lawyer experienced in car accident cases can help you start the legal process.