If you or a loved one has endured any damages as the result of the neglect of a Walmart Owner or employee you may be eligible for substantial compensation. Wal-Mart is an exponentially large company with locations and staff all over the world. Due to the companies wide spread growth, accidents can and will occur at their locations. Whether you have suffered a slip and fall accident or suffered from an assault or battery at Walmart, you may be able to sue Walmart for the accident. At the top-rated Normandie Law Firm, our expert attorneys with experience in store accident cases can help walk you through the process of filing your claim and earning you the compensation that you deserve. Contact our law offices today and receive a free consultation.
Wal-Mart, The Global Conglomerate
Wal-Mart is the largest discount retailer in the world and began as a small chain of stores in rural towns throughout the United States. The company was founded by Samuel Walton in 1962 and is currently one of the largest employers in the United States. The company is infamous for swallowing the business of smaller 'mom and pop' shops, with their low prices. There are also stores throughout the United States that are considered Super Wal-Marts for their sure size, and typically include a grocery store as well as automotive repair services for customers. Because of Wal-Marts extensive business breadth, the odds of an accident or assault occurring at one of their locations is far higher than at other large department store chains. In some cases, a specialized Wal-Mart sexual assault, slip(trip)-and-fall, assault, and battery, falling merchandise, or security guard lawyer may be required to pursue your case. Wal-Mart is a massive company with the resources to hire a whole slew of legal professionals to argue their side of the case. For this reason, we recommend retaining experienced legal assistance instead of attempting to represent yourself in court. While every citizen has a right to represent themselves in a court of law, self-representation may not be the best course of action in the way of earning proper compensation for your damages. A skilled lawyer experienced in store accident cases can help you earn the maximum settlement under the law.
Anything Can Go Wrong At A Walmart
Wal-Mart is widely considered to be a formidable opponent in court and retains some of the best lawyers in the country. In most cases, Wal-Mart will not hesitate to take a case to court no matter the size. There is often a misconception that big business would prefer to settle any legal dispute out of court. Wal-Mart is different. If you or a loved one is hoping to sue Wal-Mart for an injury to a customer lawsuit you should be ready to tackle all the hurdles that come with challenging this grocery store supergiant.
To sue any property or business for liability for damages, you must be able to prove that the owner or store employees were at fault. For instance, if you hire a qualified lawyer with experience handling Walmart parking lot accidents to pursue legal action against a Wal-Mart for a car accident, you and your legal professional must be able to prove that the accident was the fault of the owner and occupier of the property. However, in cases like these, a Wal-Mart lawyer can always point blame at the drivers involved rather than any flaw in a Wal-Mart parking lot. You must be able to prove that the Wal-Mart parking lot in question is poorly maintained, and that poor maintenance was the cause of your damages. Some incidents that occur in Wal-Mart Parking Lots include:
Slip and fall accidents
Construction accidents that cause injury to patrons
Assaults that occur due to a lack of adequate security measures
WalMart stores, like any place of business or property, has a duty to uphold a standard of safety for their customers. If that level of safety fails to be upheld, then the company or company owners in question may be subject to pay for the damages to a victim. An accomplished attorney who has experience in store accident claims can help.
WalMart Slip and Fall Attorney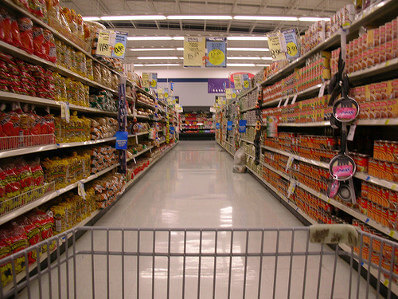 In regards to suing Wal-Mart for damages experienced within a store, the same standard of safety is expected to be upheld by the Wal-Mart store owners. Several forms of accidents occur within WalMart store locations. Some these accidents include things like: falling merchandise accidents, slip-and-fall accidents, trip-and-fall accidents, assault and battery incidents, and sexual assault incidents. These are just a few of the events that can occur on the premises that could result in compensation. Each of the accidents may require their own type of lawyer. For instance, if you were attacked by a Wal-Mart employee, or fellow customer due to a lack of security and wished to sue Wal-Mart for said customer attack you may want to reach out to an assault and attack attorney to handle your particular case.
Regardless of the form, the damages you received came in; you may be eligible for compensation if they were caused by the neglect or poor management of a Wal-Mart owner or employee. Some of the damages that customers can sustain are as follows:
Brain Injury or Traumatic Brain Injury (TBI)
Injury to the back
Injury to the neck
Injury to the spine
Damage to the nerves
Paralysis
Broken Bones and Fractures
Lacerations
Bruises
If you or a loved one sustained any of these damages, you could receive full compensation in a Wal-Mart suit settlement. An experienced attorney can help.
Pursuing Legal Action & Proving Fault
Pursuing legal action against Wal-Mart or any other place of business requires a set of elements to be defined to determine the nature and possible value of your case. These factors also help in finding a foundation for your case and could lead to the following forms of compensation:
Full reimbursement of medical bills
Compensation for a loss of wages
Compensation for a loss of future wages
Recovery of pain and suffering damages
Compensation for loss of employment
To receive compensation for your damages, you must first ensure you have a foundation for your case. Proving the fault of any store owner can be a challenging process, as the odds that the owner has the resources for expert legal consultation are relatively high. Below is a list of some of the evidence forms that you should collect if you wish to have a successful personal injury case against a store like Wal-Mart.
Photographs & Video: Photos and video may be some of the most irrefutable forms of evidence. It is also considered the most accessible. Most people have smart phones with cameras so immediately after the incident; we recommend you take pictures of the elements of your injury. This is mostly valid in cases of slip and fall, trip and fall, and general personal injury cases
Witness Statements: Witness Statements are a reliable form of hard evidence that, depending on how it is collected, can ground the truth of your case. Whether obtained through a verified audio recording, or written documentation witness statements can come in any form. The strongest forms of witness statements are ones delivered by strangers who you have little personal connection to before the event.
Medical Billing: Medical Bills can display the financial impact of your injuries. This can include things like hospital stays, prescription drugs, and extended care, which all can amount to relatively high personal expenses.
Medical Records: Medical Records can show a medical professional's view of the injuries you have sustained. These can come in the form of x-rays, surgical records, or lab test results. This kind of evidence can show the jury the medical science behind your injuries and any long term effects you could have sustained.
All of these forms of evidence can be null, however, if you do not report your injuries to the owner of the Wal-Mart location immediately. The sooner that you report the incident, the less likely the owner can dispute the link between his fault and your injuries.
If you are employed by Wal-Mart, you can only pursue a lawsuit if your injuries occurred at the intent of an employer, or your employer does not have suitable workers' compensation insurance. The likelihood that you, as a Wal-Mart employee, could file a lawsuit because of the latter, is relatively low as a company as large as Wal-Mart is bound to have the suitable insurance to cover your damages. If you, as a Wal-Mart employee, is injured as the result of an accident at Wal-Mart, you may collect compensation through your employer's workers' compensation insurance. Talk to one of our experienced lawyers for more information.
Contact Our Law Firm Today
If you or a loved one wish to pursue legal action against a Wal-Mart you are going to need the proper legal assistance required in taking on this department store juggernaut. At Normandie Law Firm, our well versed Los Angeles lawyers can help you in getting the compensation that you deserve. Under our zero fee guarantee policy, all clients don't have to pay a dime until their case is won. Also, per our policy, every possible client is eligible to receive a free consultation as well as a free second opinion case review. Contact our law offices today, and become one step closer to resolving your case. A top attorney with expertise in Walmart injury lawsuits can take your call.